Last updated on November 6, 2018
A spacious kitchen may be every housewife's dream but just because you don't have a luxury of a big kitchen doesn't mean you can't feel comfortable in it. Designing and decorating a small kitchen can be a challenge but with the right inspiration you can have a kitchen of your dreams.
When decorating a small kitchen, storage is the most important functional aspect of its design. That means you have to make sure you have enough space to put things and keep an aesthetic look. Whether you're looking to remodel your existing kitchen or your need ideas for your future kitchen that happens to be small, here are great 45 inspiration ideas.
No matter the size and available space, choosing the right colors will do wonders to your kitchen.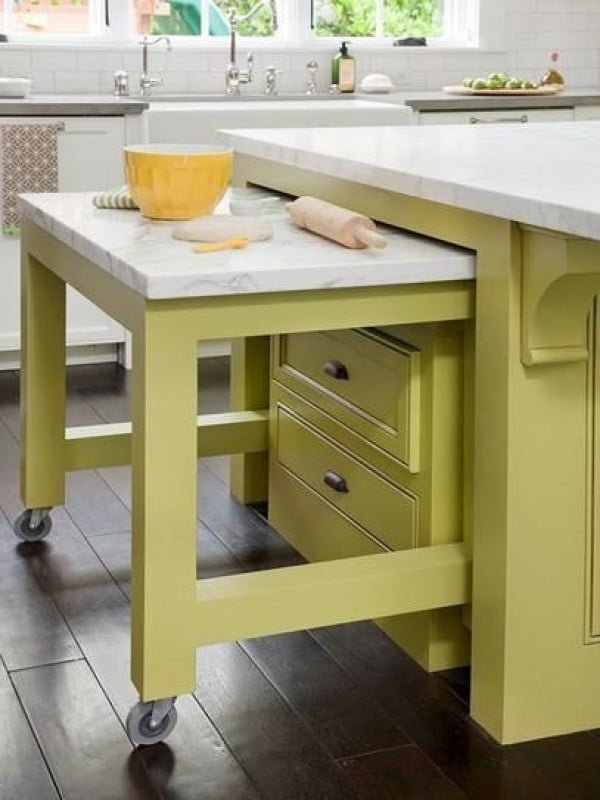 Makeshift furniture will always be welcome in a small kitchen so look for those.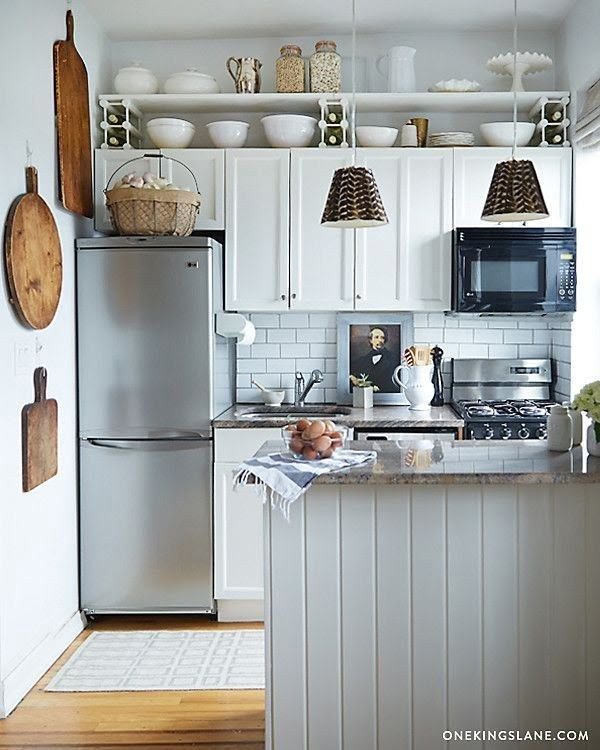 Making use of the precious space from floor to ceiling is important but there's always room for decorative accessories too.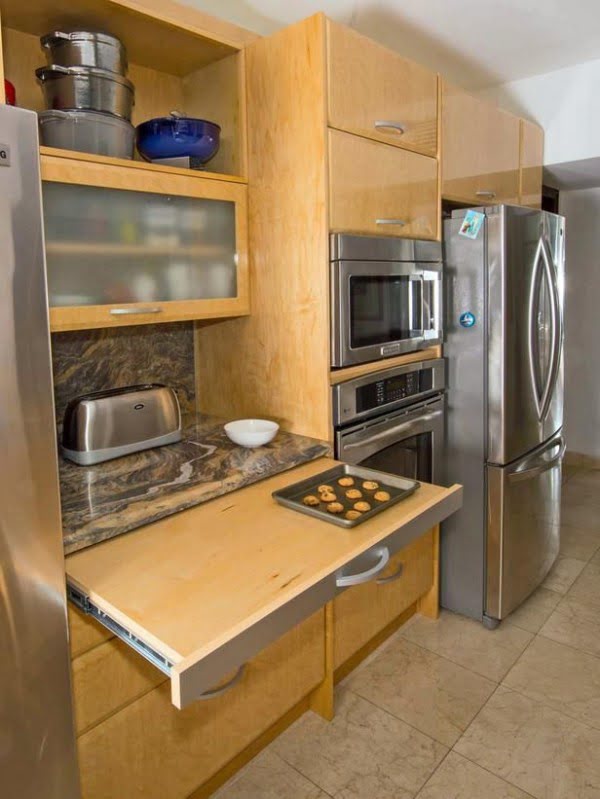 The right furniture makes a big difference in a small kitchen.
Sectioning space is very important.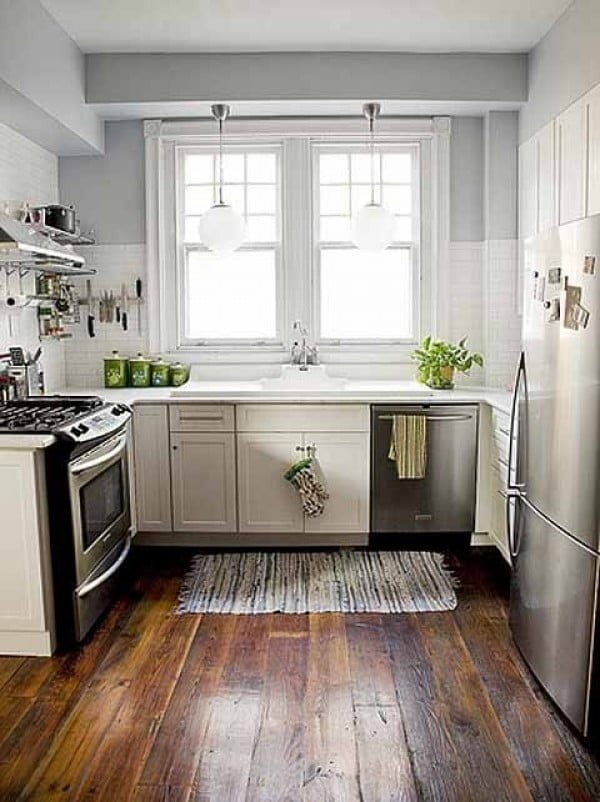 If you have windows in your kitchen you have to make sure you let enough light in.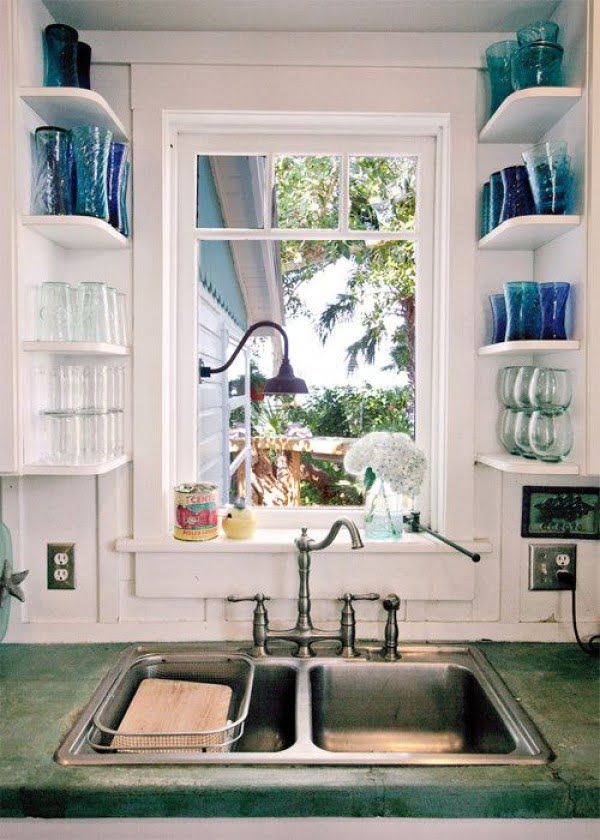 And you can always find place for extra shelves.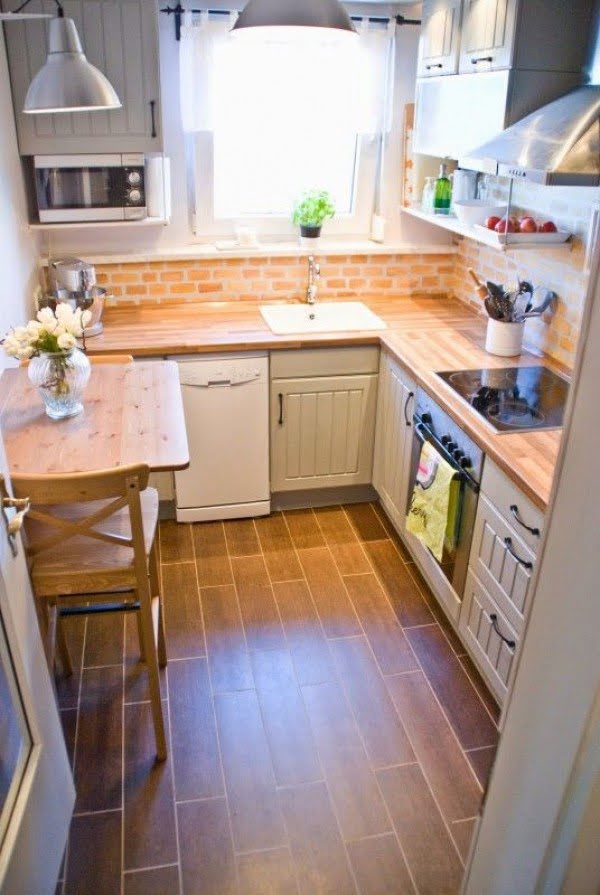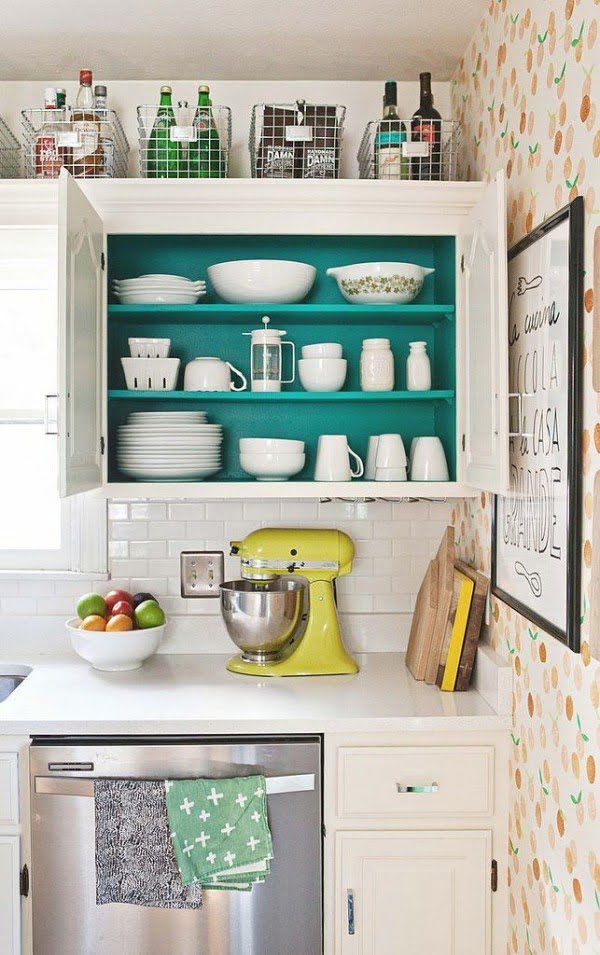 Transforming your kitchens decor is as easy as finding appliances of a different color.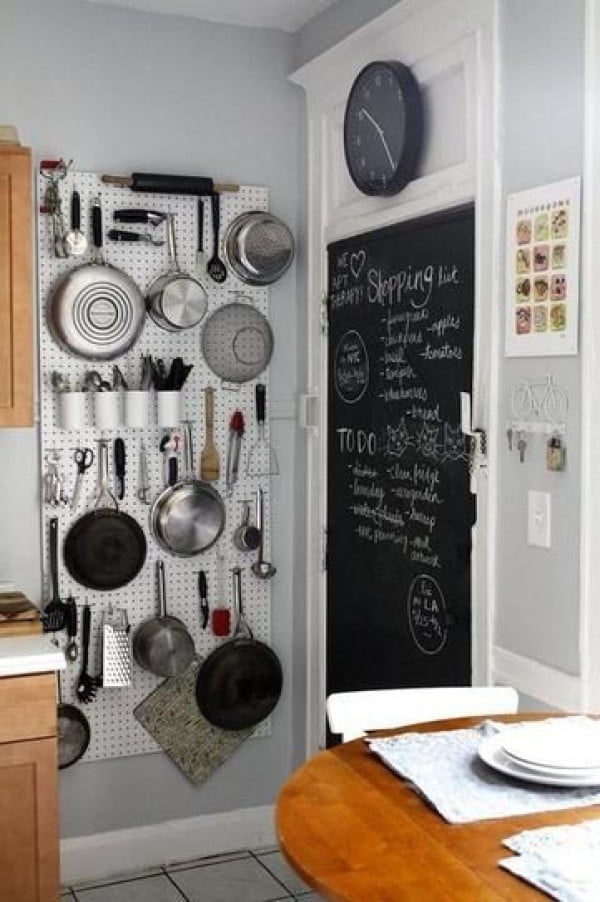 Consider having a wall for your kitchen utensils.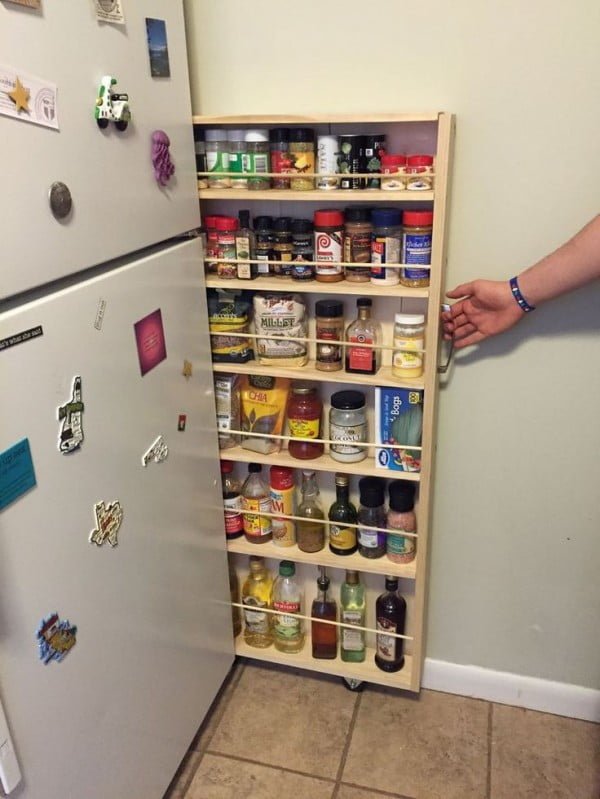 That's a crafty way for extra storage.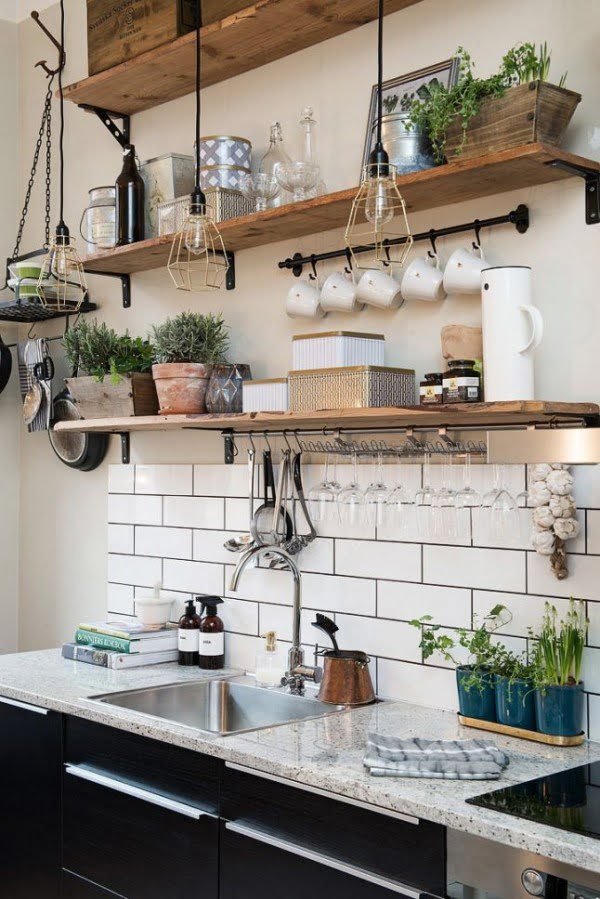 Add as many suspended shelves as you can.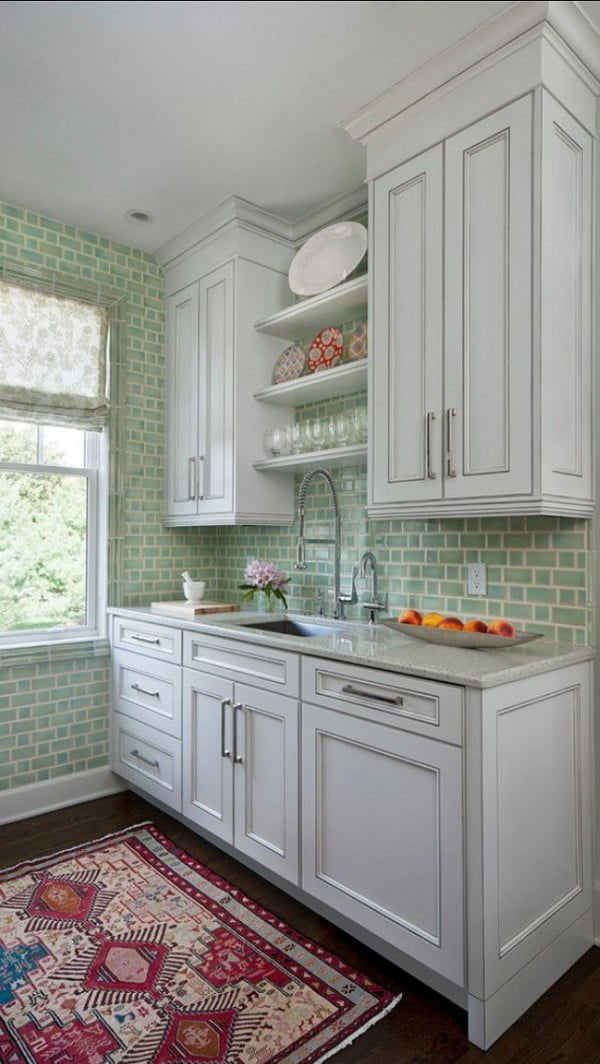 This classic design makes use of vertical space efficiently.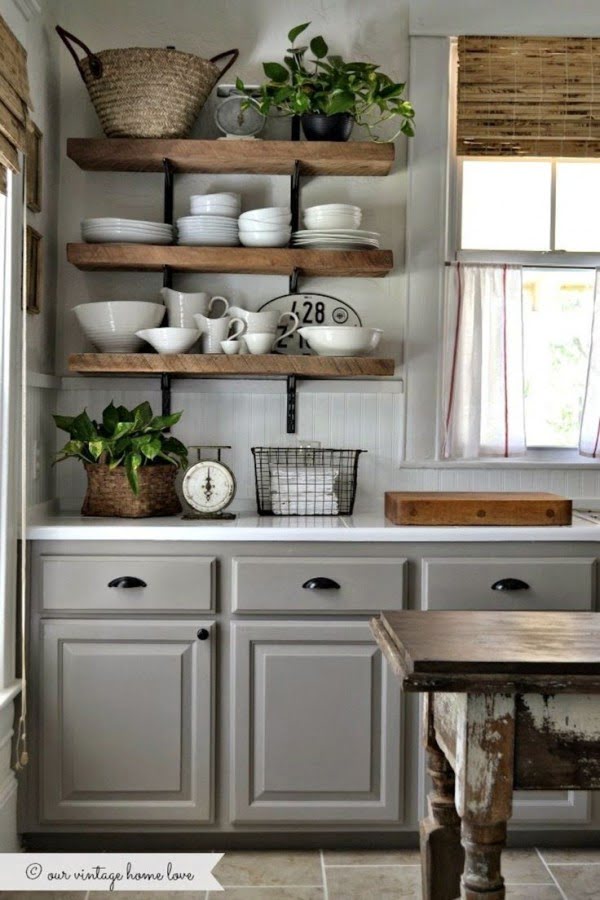 Choosing a style (rustic) and sticking to it throughout the kitchen design draws the attention away from its size.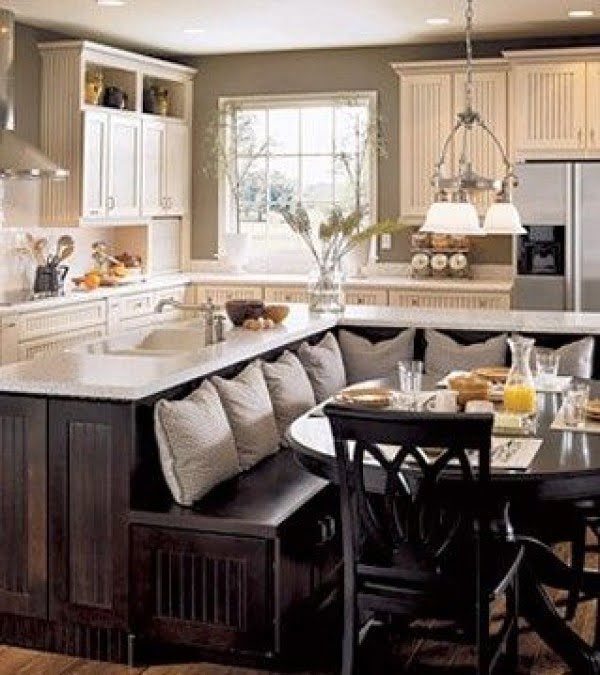 Integrated furniture works well when separating small spaces.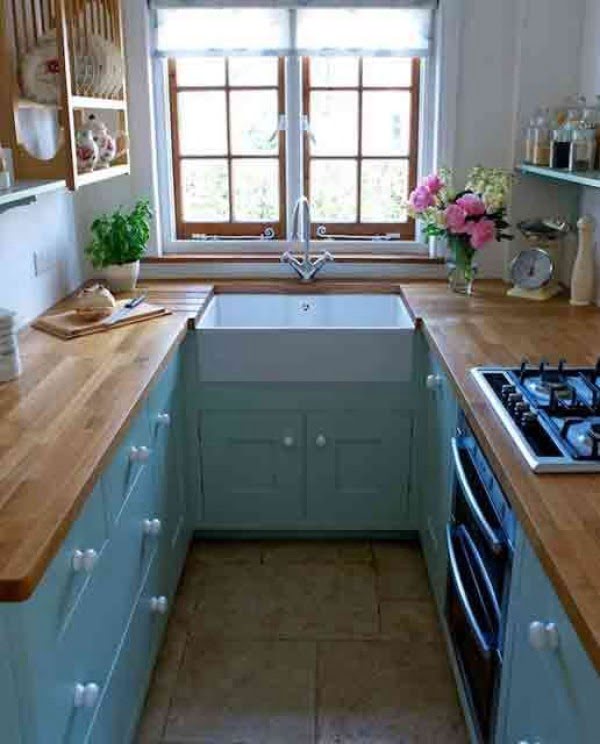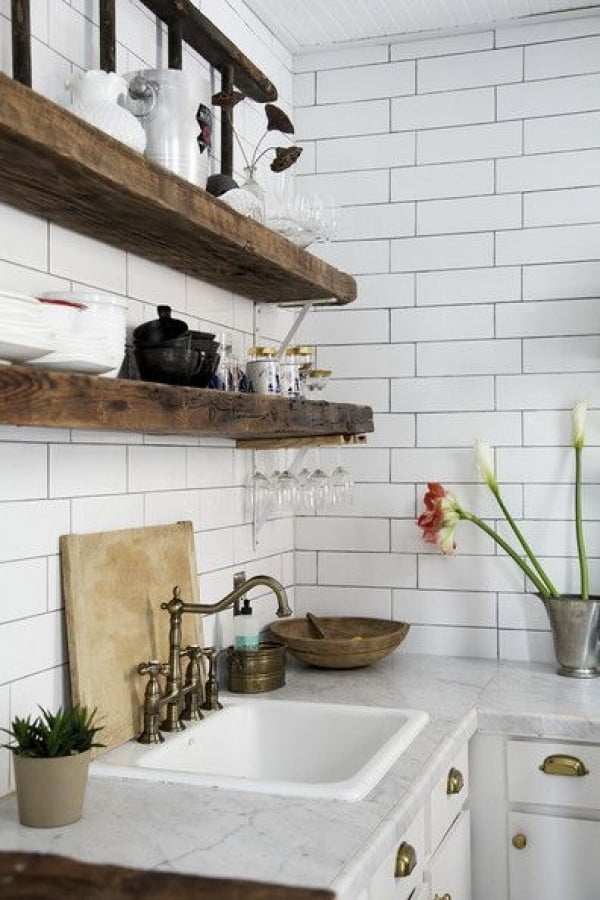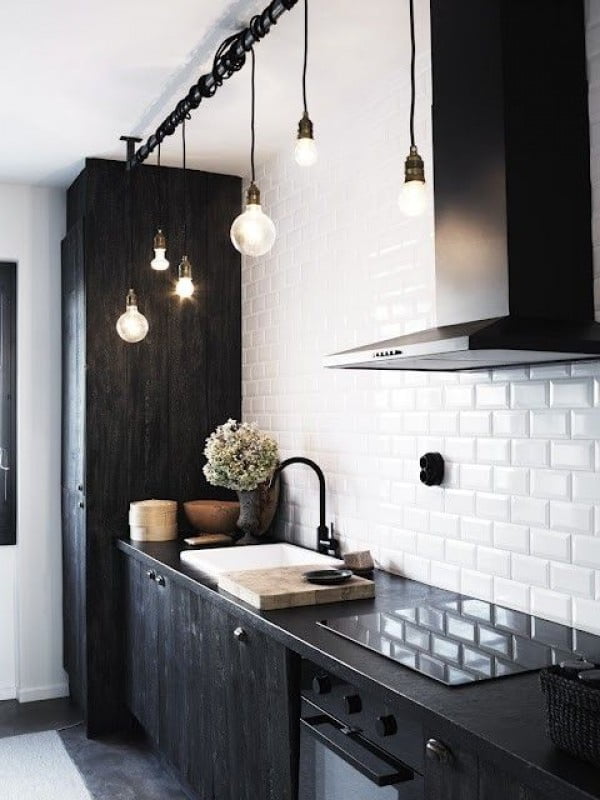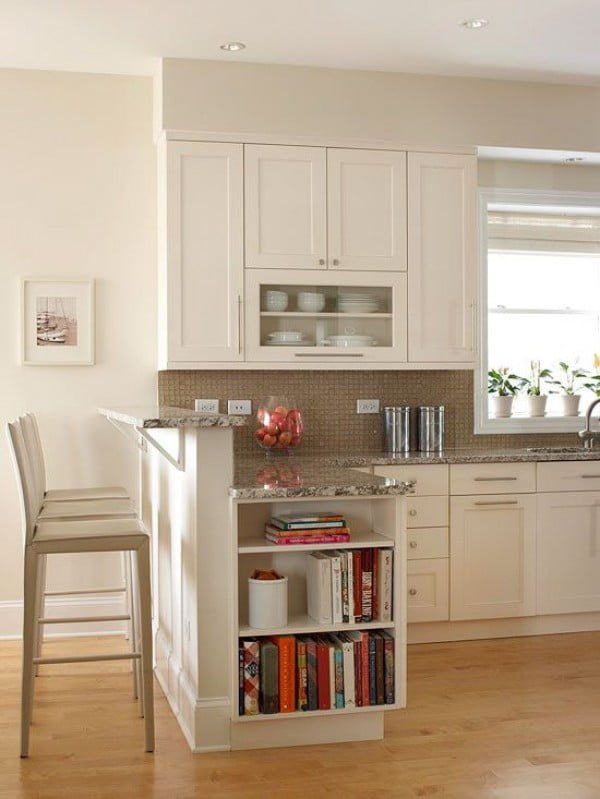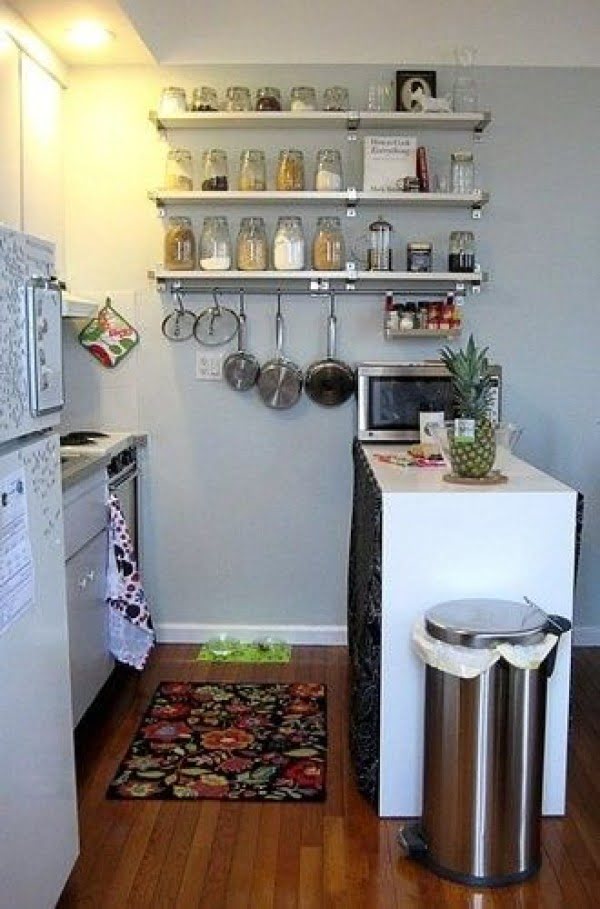 Flip the page for 25 more great small kitchen ideas.
Liked this article? Here's what you can read next: