Last Updated on
Tiny bedrooms are common in small apartments where bed takes up so much space, almost wall to wall. In that case there's little to no space left for a nightstand. Indeed, keeping your phone, glasses or a book on the floor or under the bed is not a convenient much less interesting way visually to solve the problem.
What we're looking for today are small, even tiny nightstands that would fit in that small gap between the bed and the wall. These 41 of the best nightstands not only solve the problem but work great in home decor too.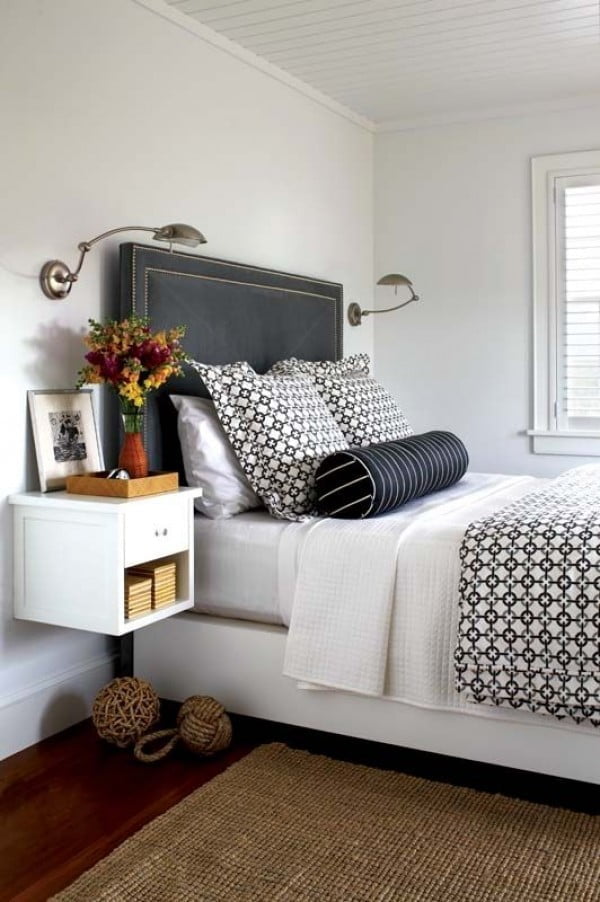 The first beautiful idea is suspending a small nightstand on the wall. This design is nice and practical as it provides not only a surface for your things but some extra storage too.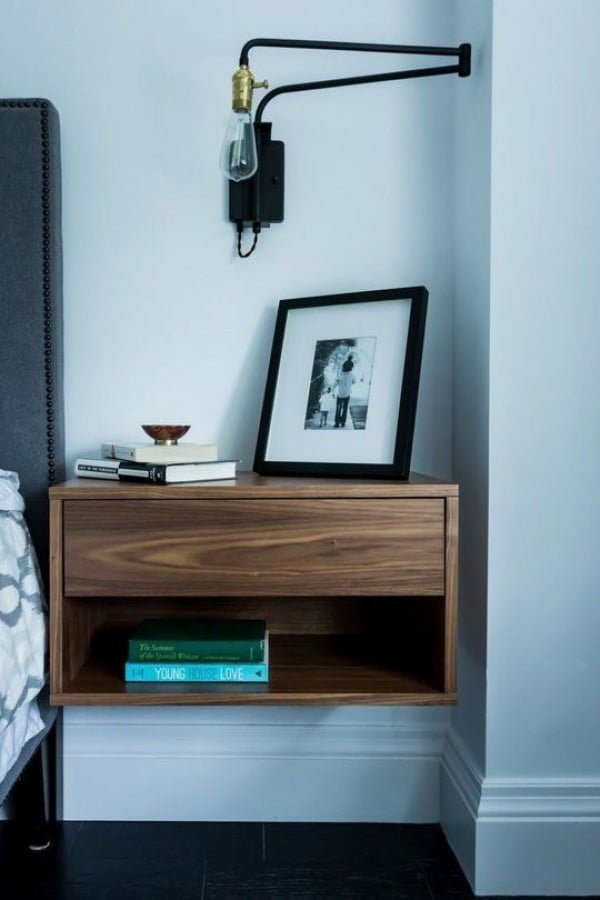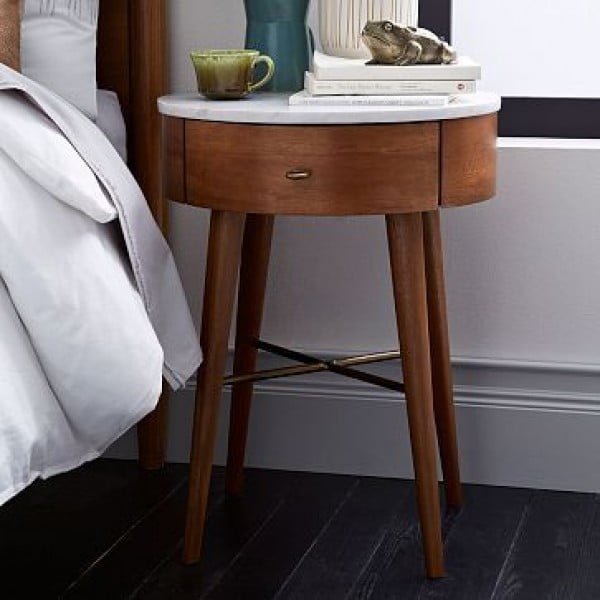 If you have enough space available, a small free standing nightstand like this is the quickest way to complete the decor of a tiny bedroom.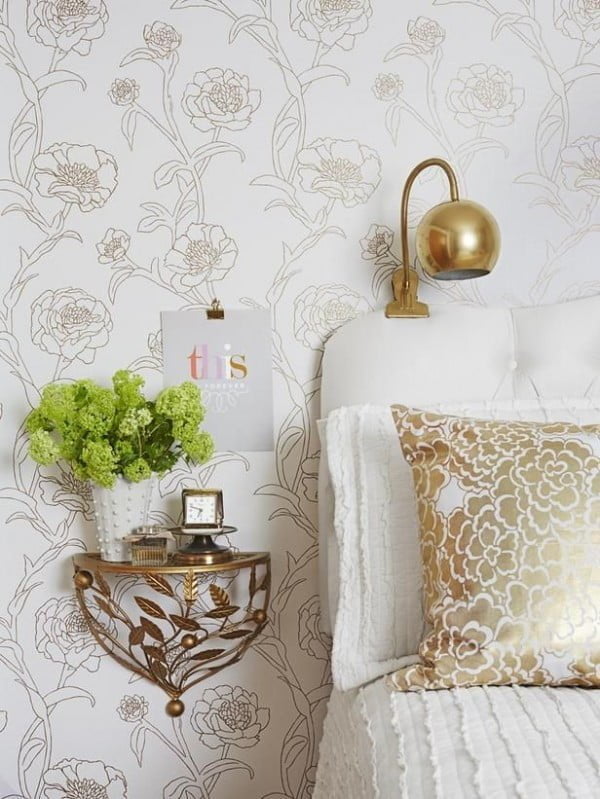 Very tiny but gorgeous decorated shelf works very well in extremely small spaces.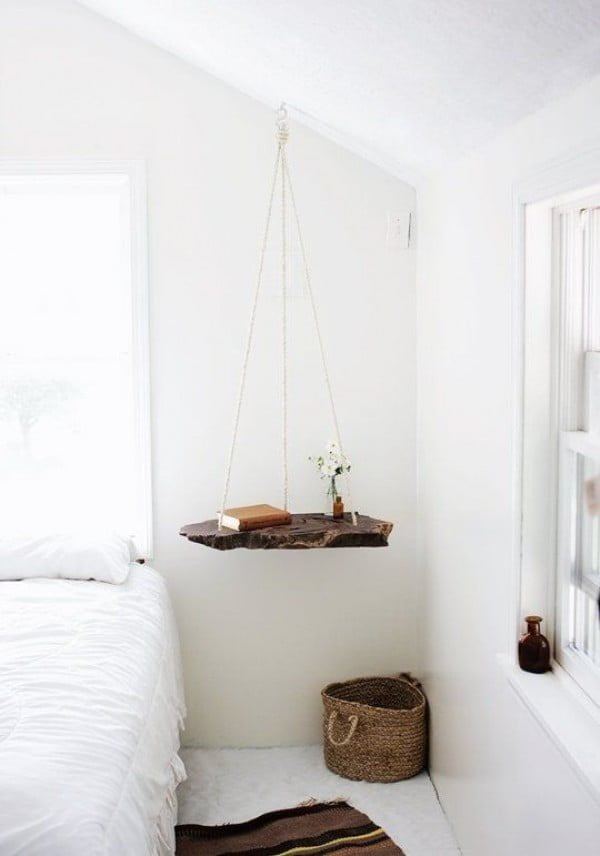 Some designers use their creativity as in this case the nightstand is hung from the ceiling.
Small but a very important detail in bedroom decor.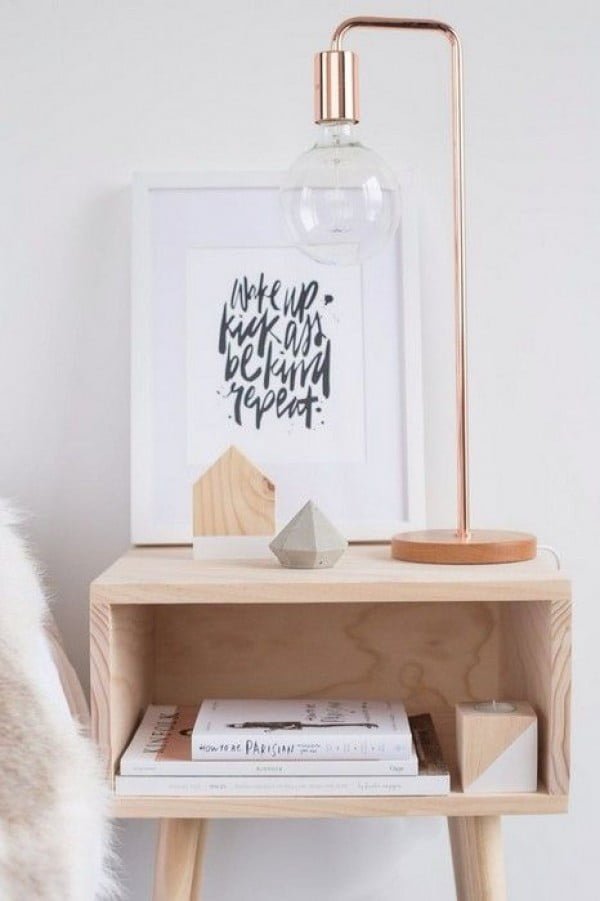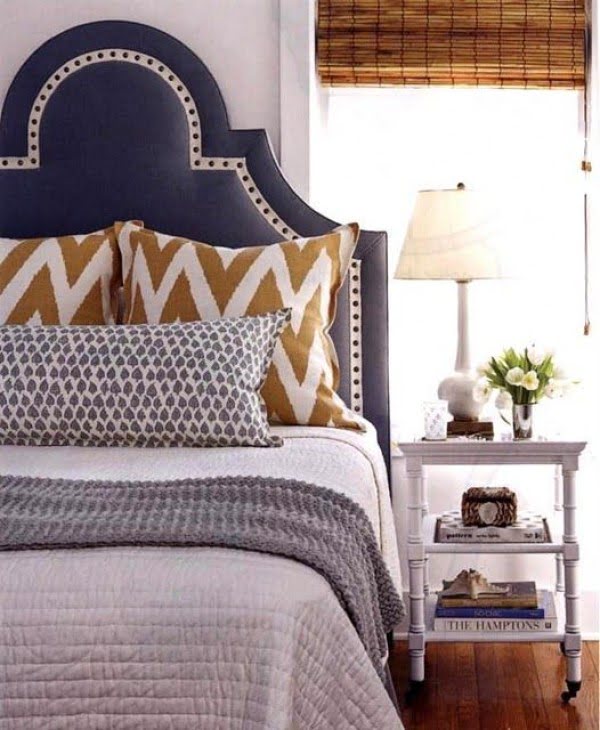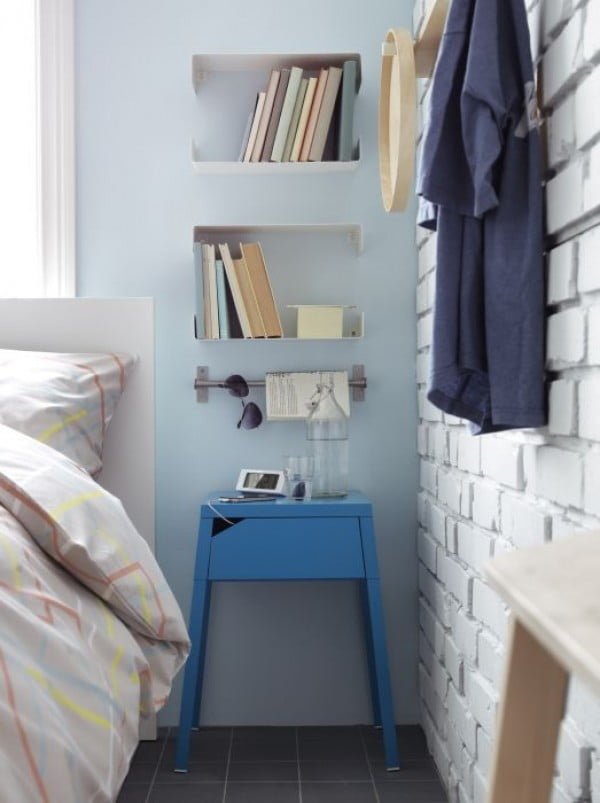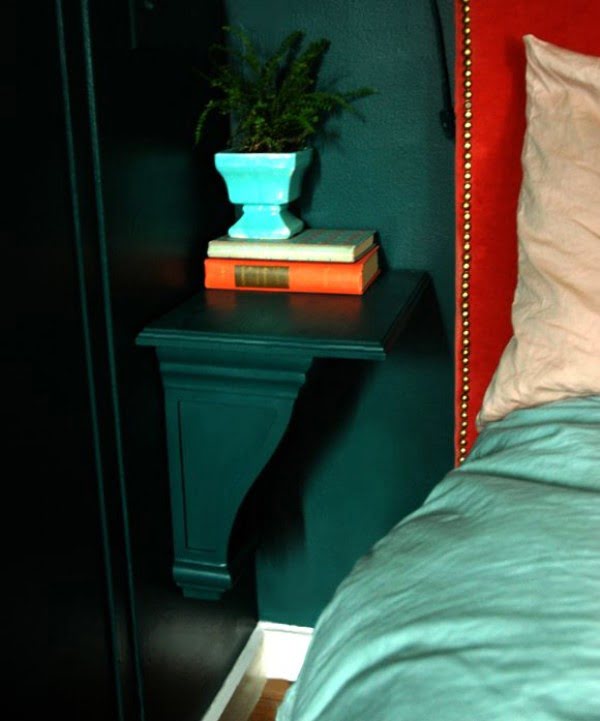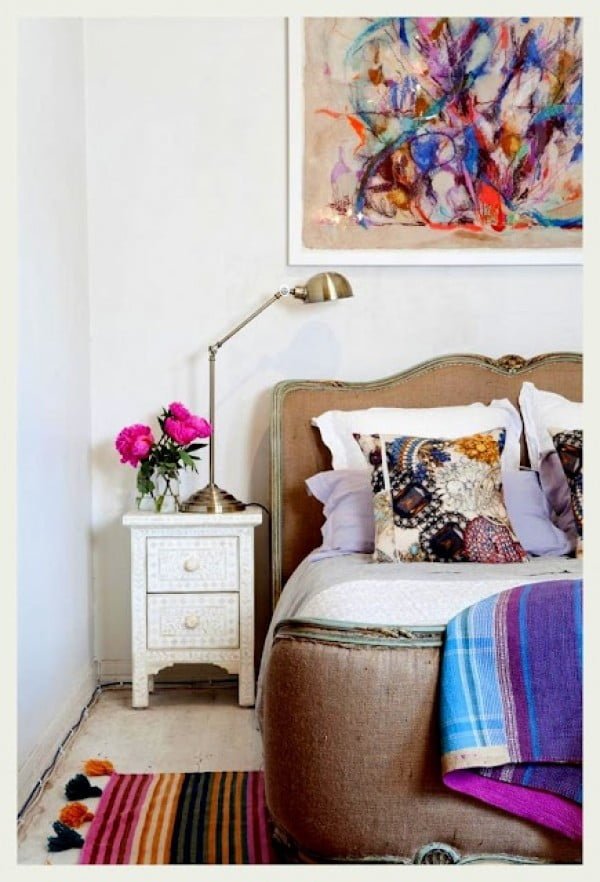 As a fan of vintage style, I absolutely love this lovely little nightstand and I hope you will like it too.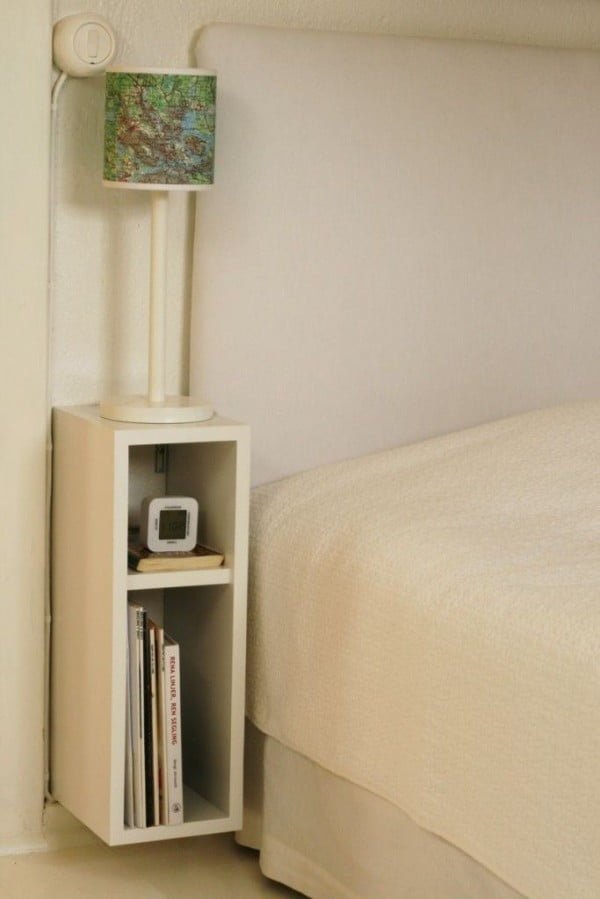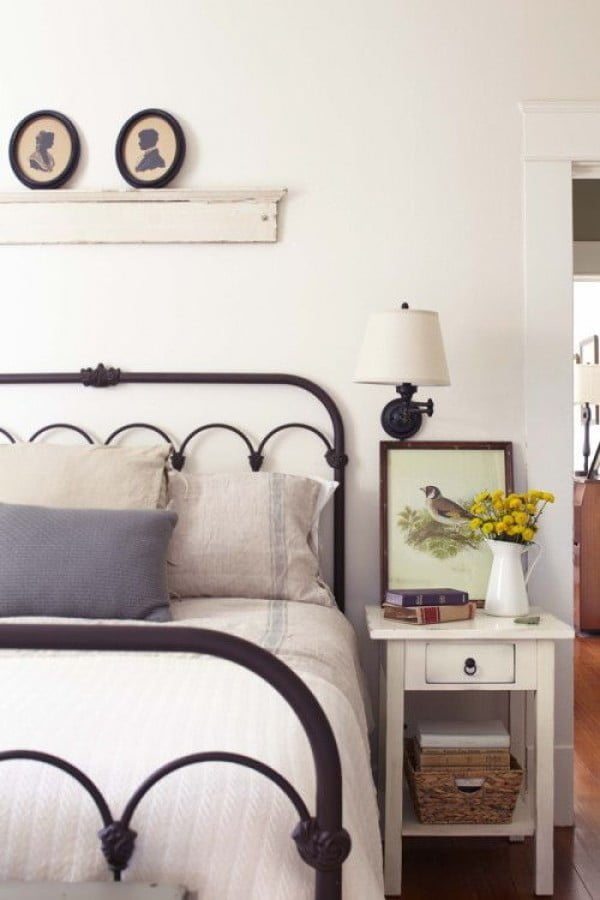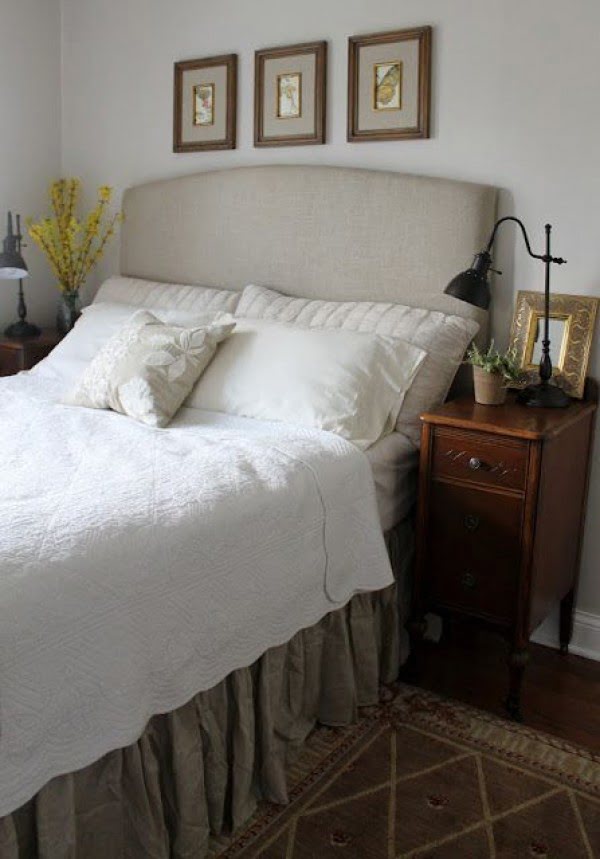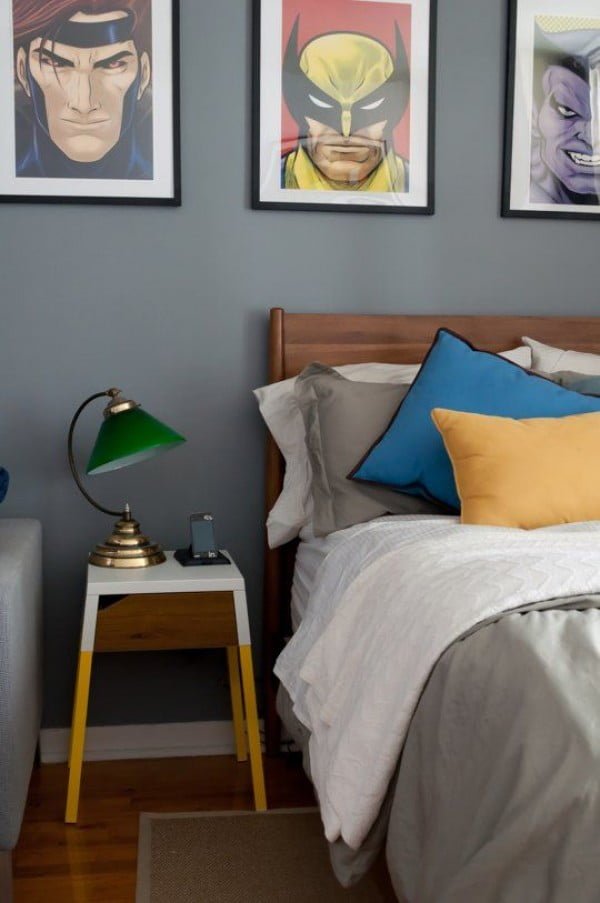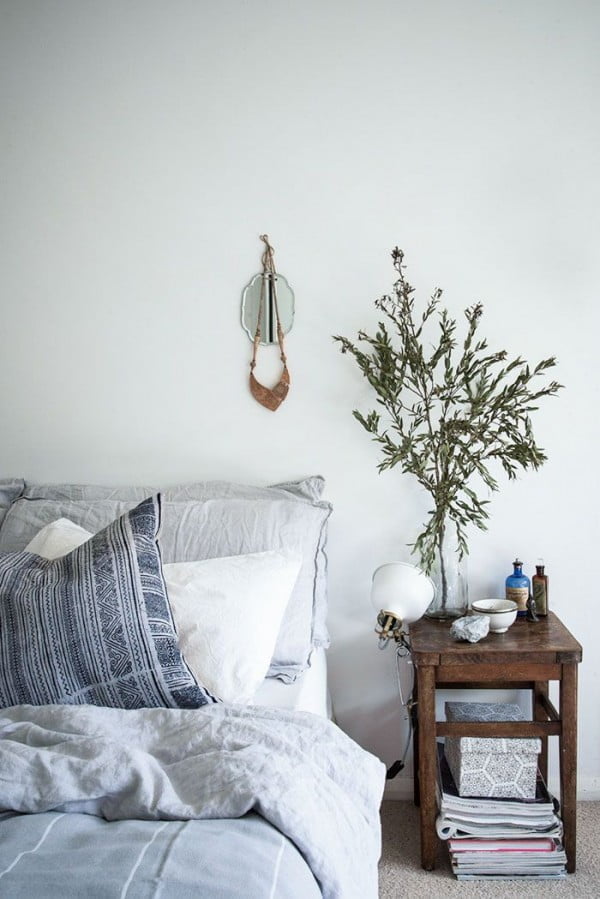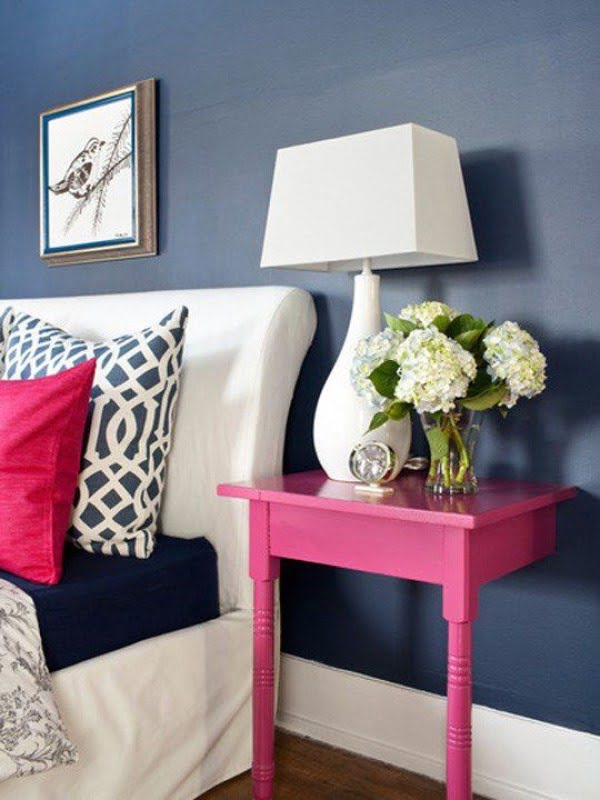 These are only 20 beautiful small nightstands for tiny bedrooms, flip the page to see 21 more.
Related reading: