Last updated on October 18, 2019
The heart of your home is your kitchen. It is where you create all those delectable experiences. Your kitchen is your culinary headquarters. Therefore, it should be sophisticated, modern, and tidy, even if it occupies only a very small space. According to the 2010 US census, the average American kitchen occupies 10% to 15% of the total living space. According to the same census, the average size of an American home was 2,400 square feet in 2010. That means the average kitchen size is around 240 square feet.
Also, check out the ultimate guide of farmhouse kitchen decor ideas.
Your house might be measuring less the current U.S. average. It might be a modest 1,000 square-foot home or even something smaller than that. You might be living in a small apartment or a small house in the suburbs. If that is the case, you will require a very small kitchen design. Here are over 40 remarkable design ideas that will truly inspire you.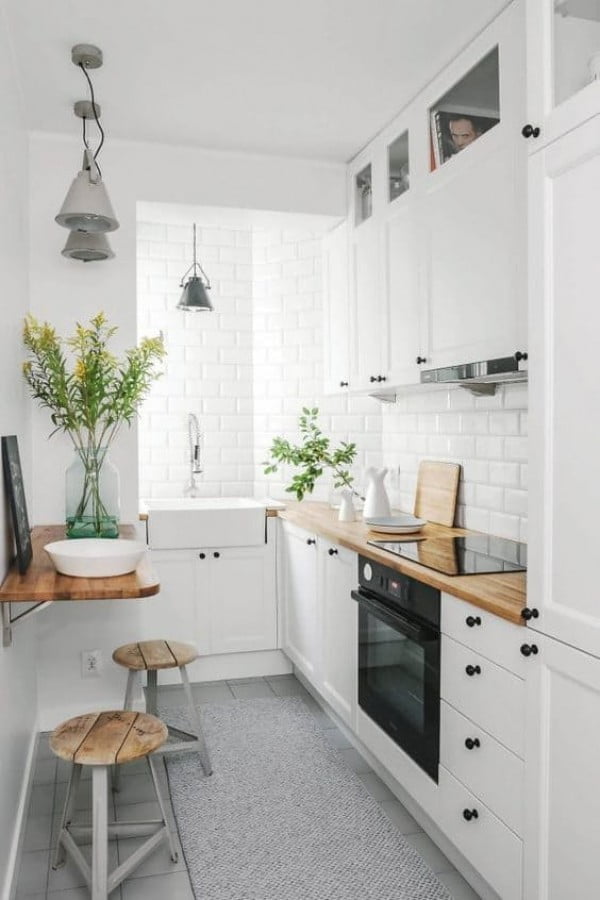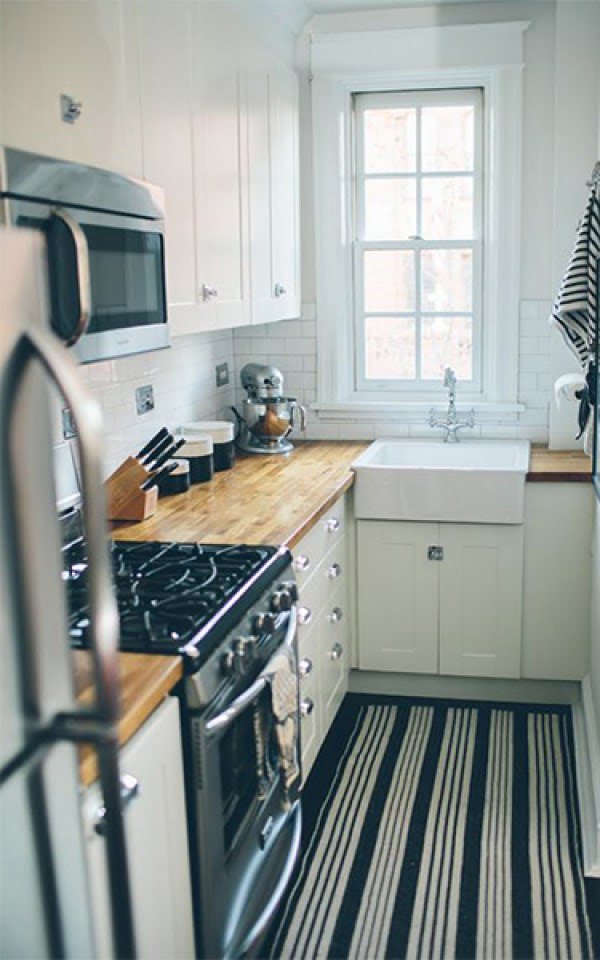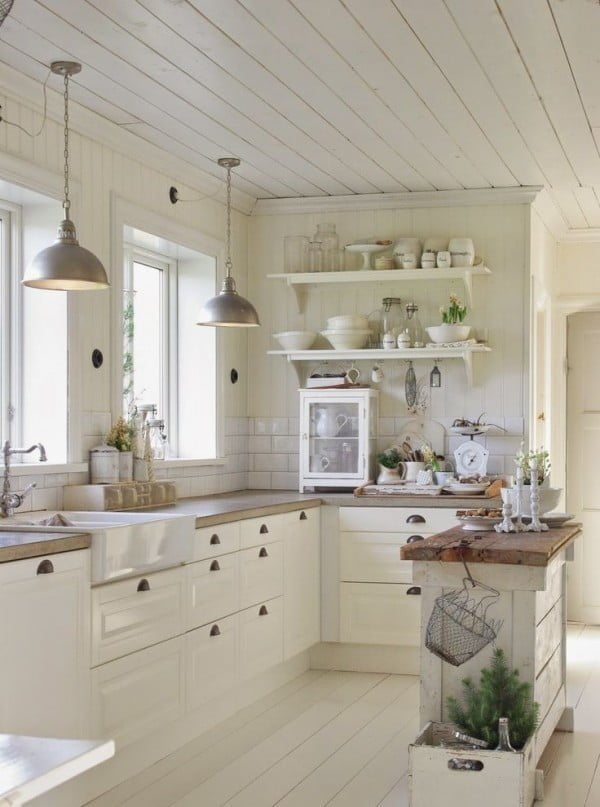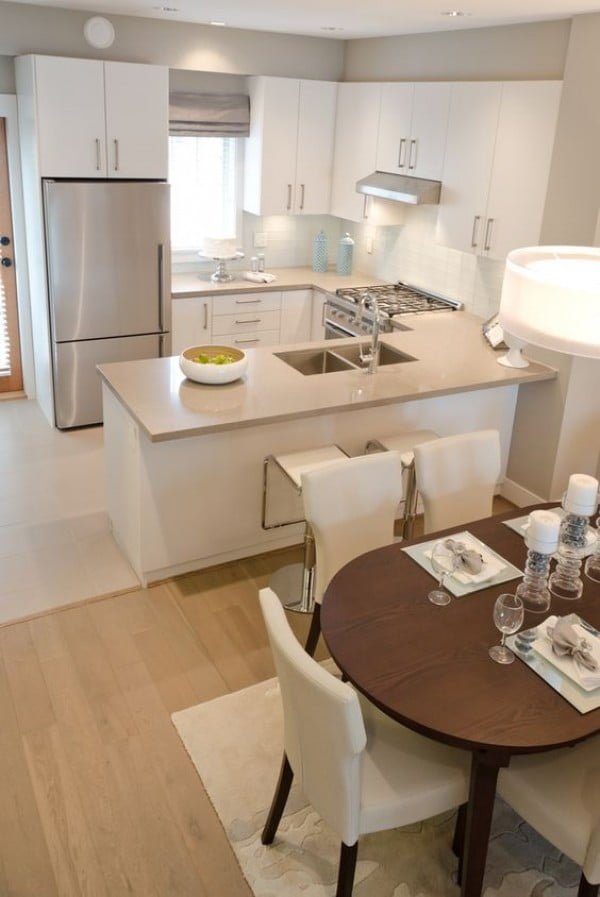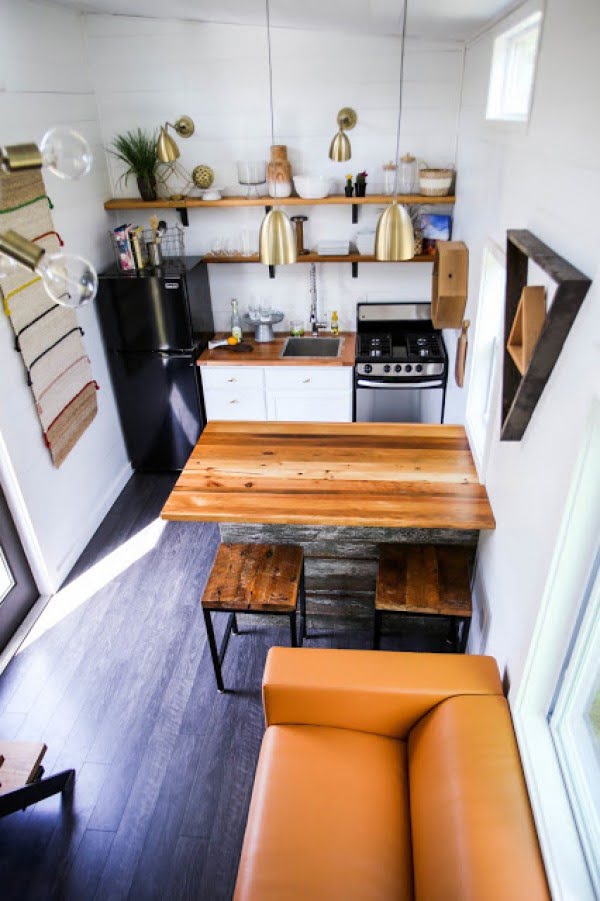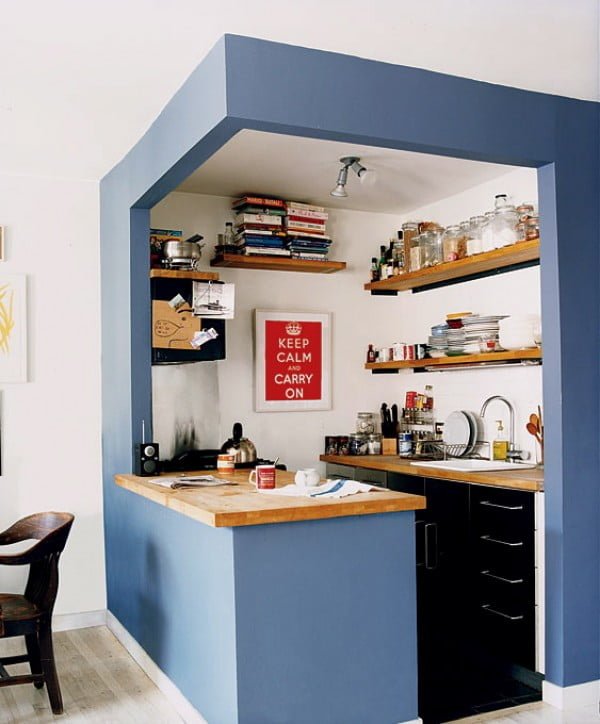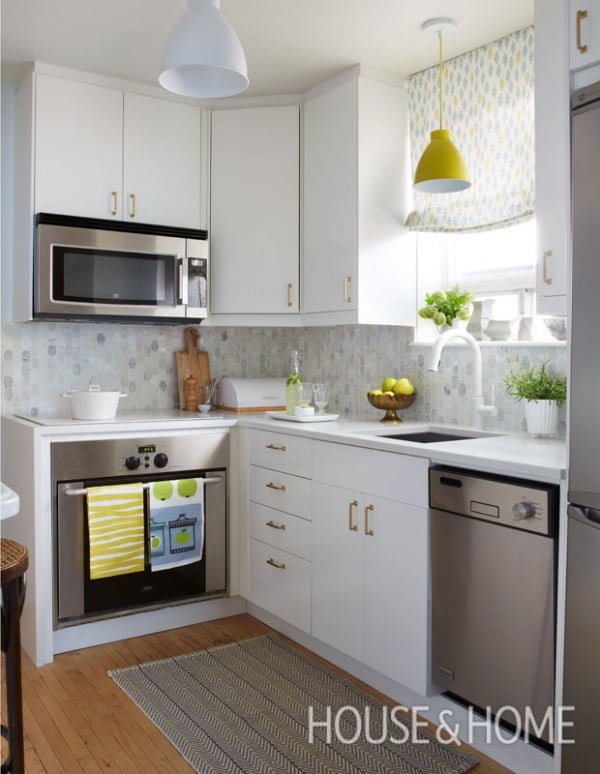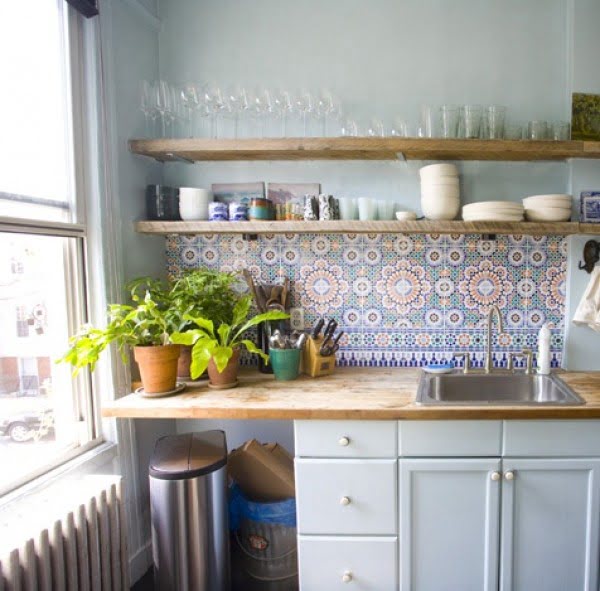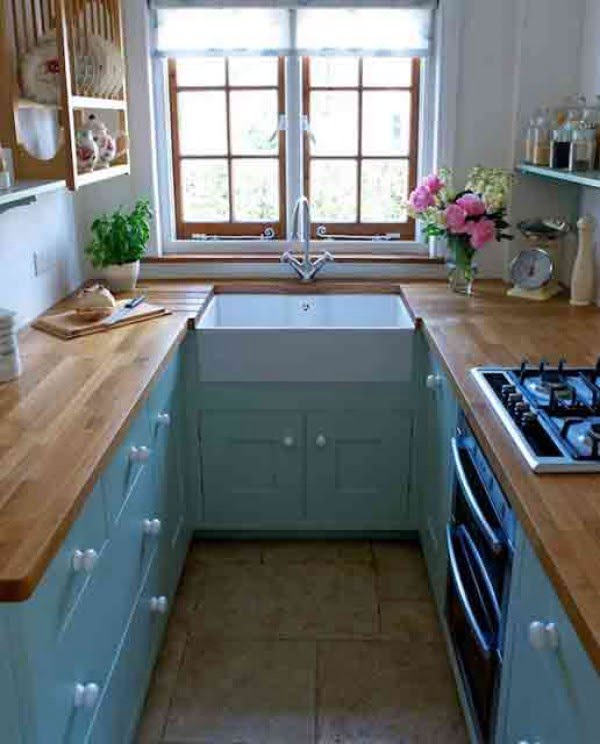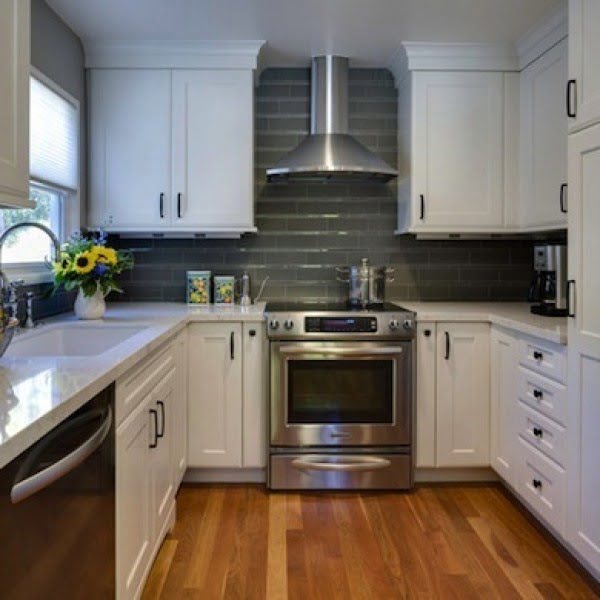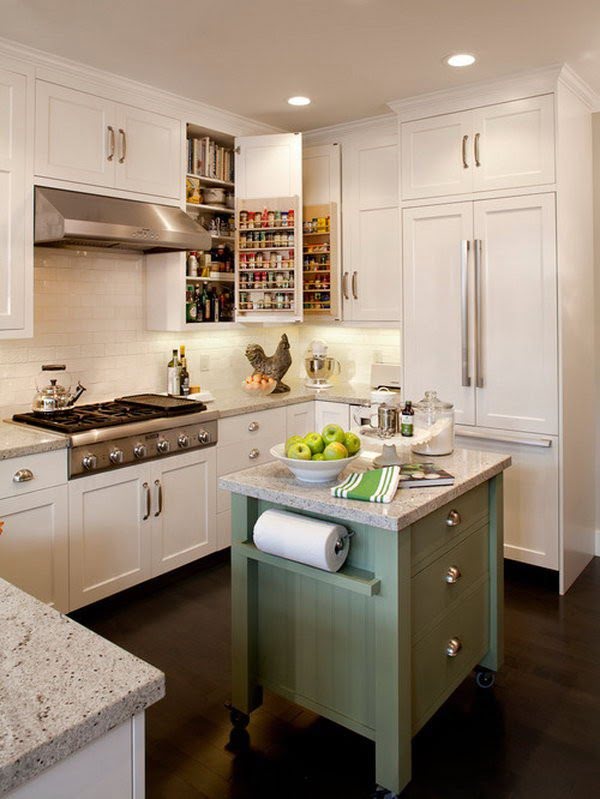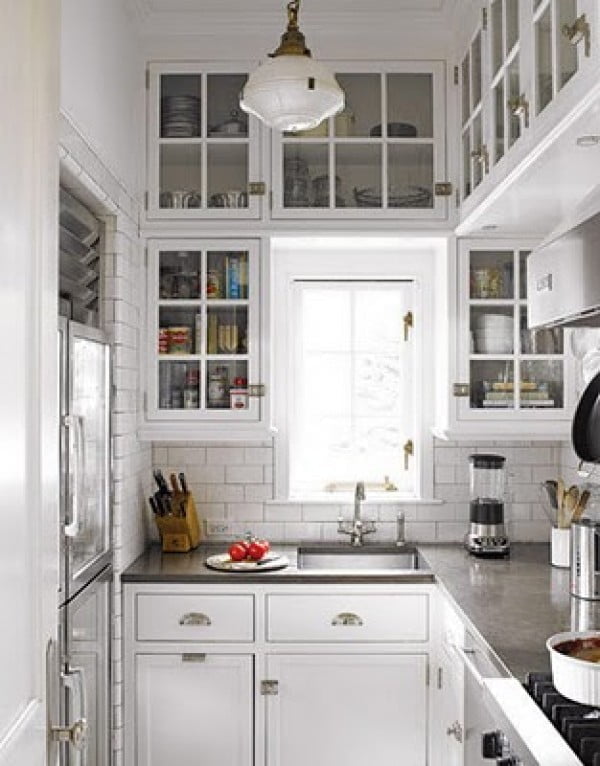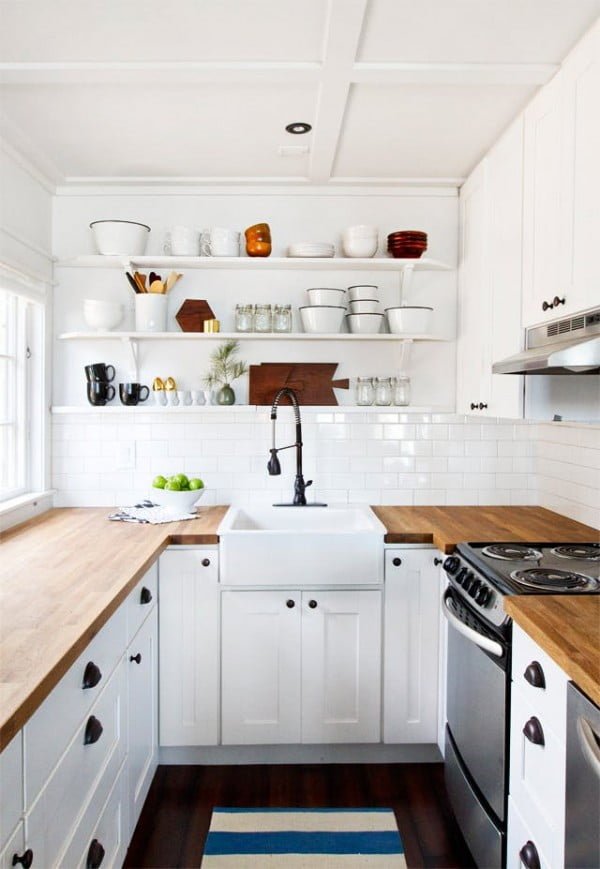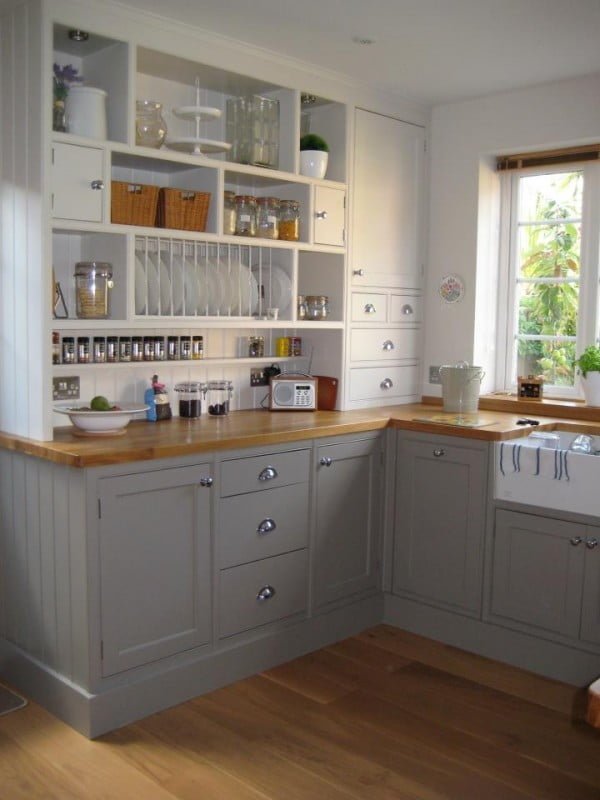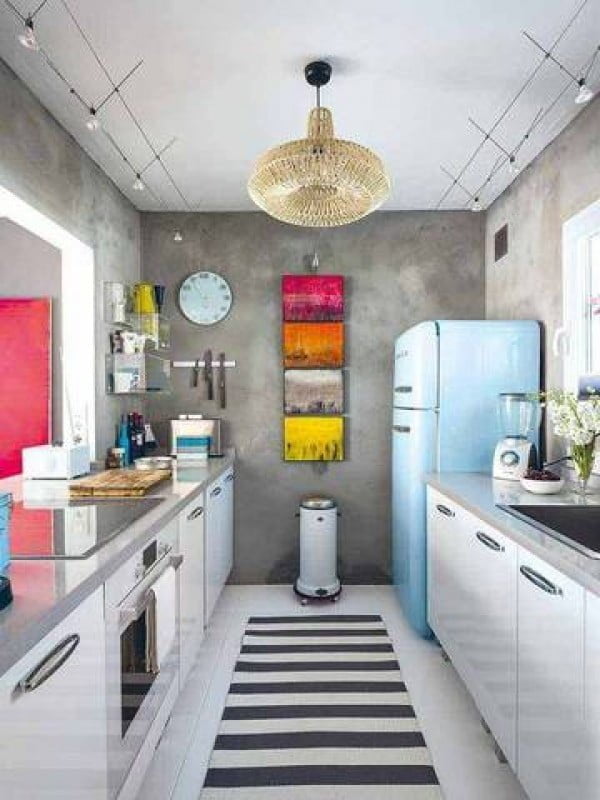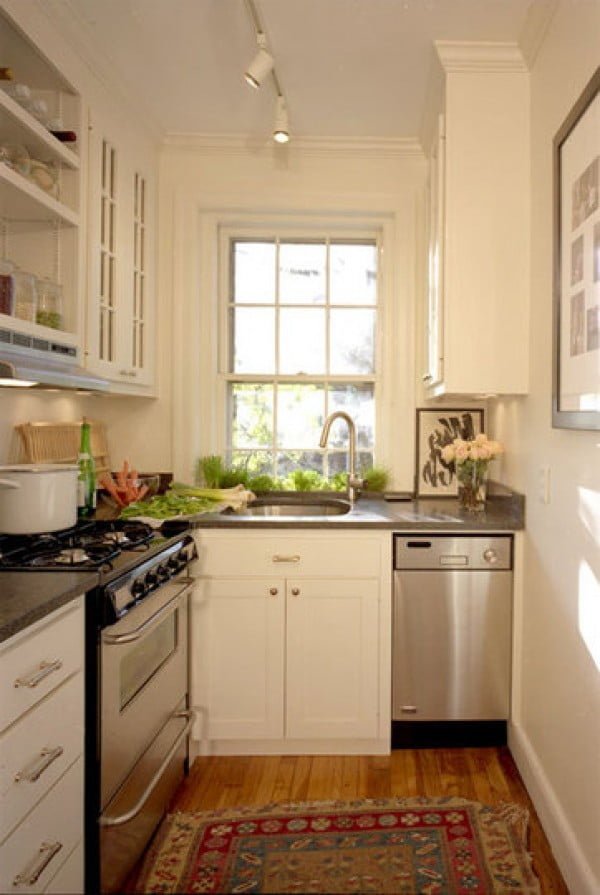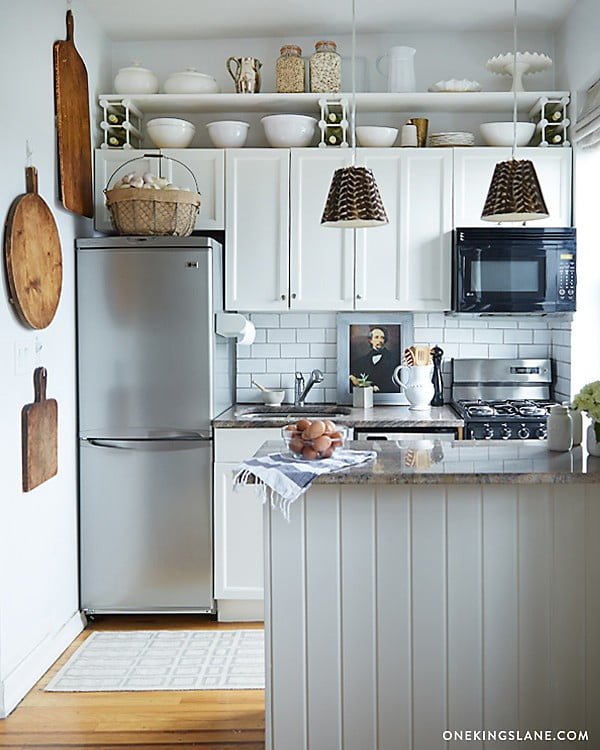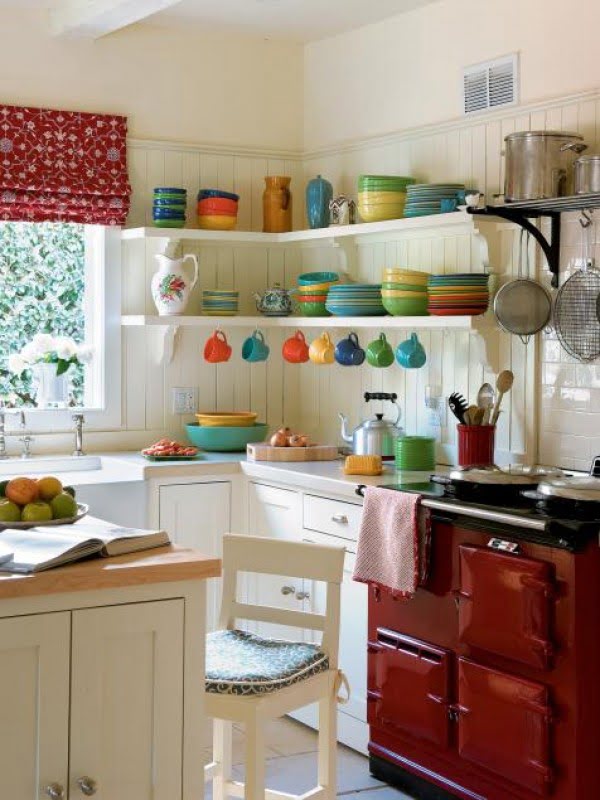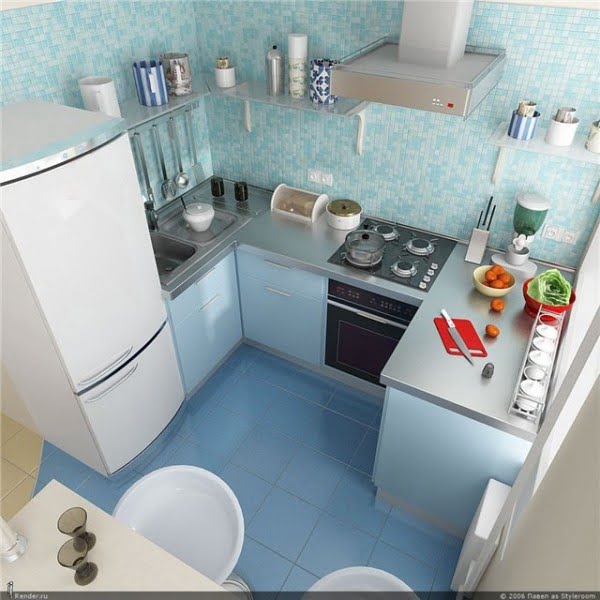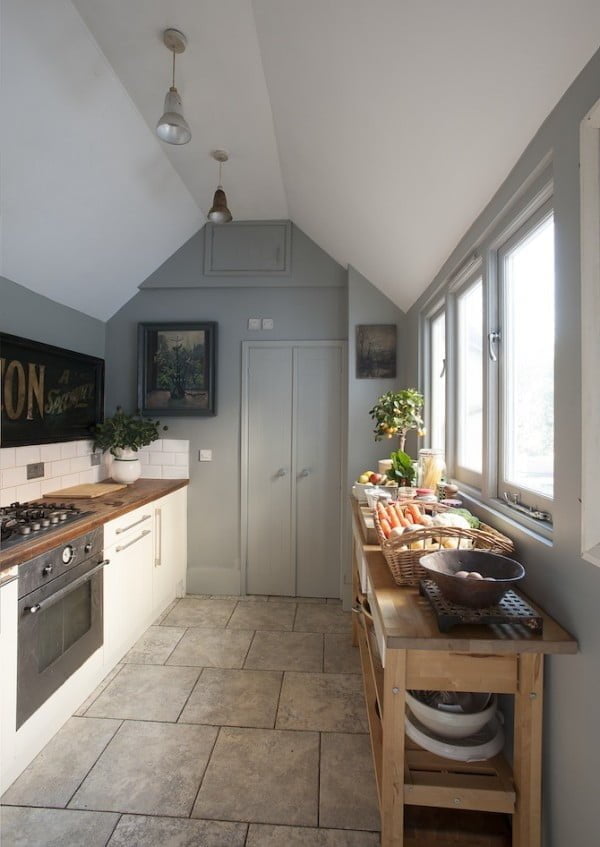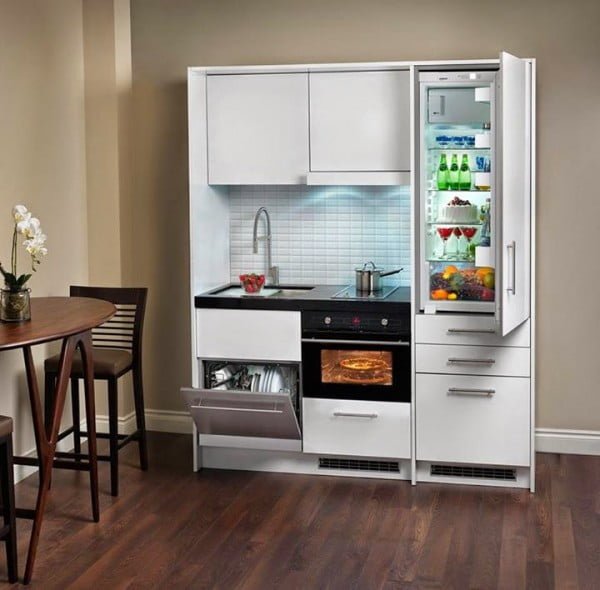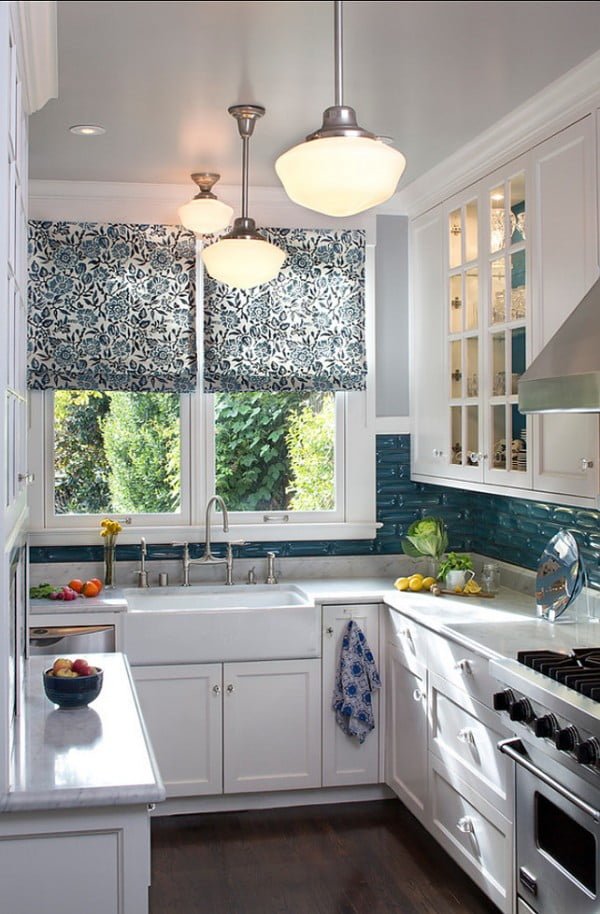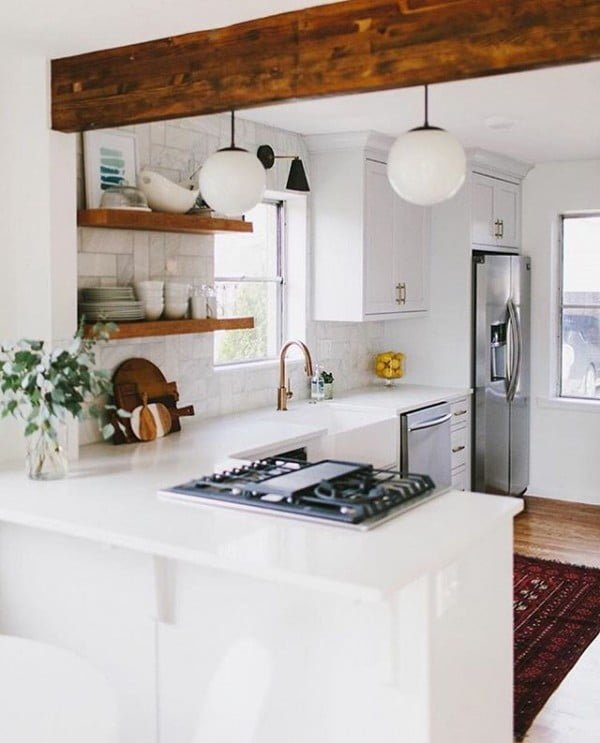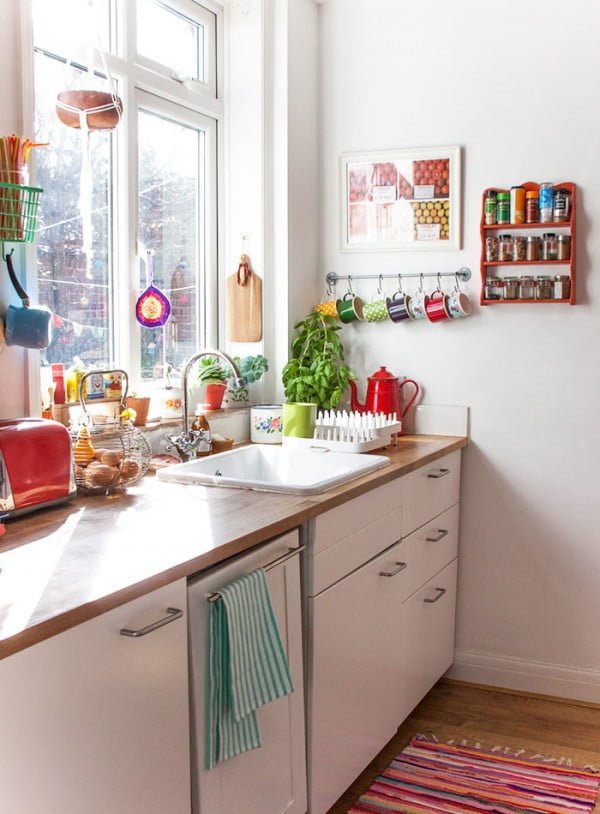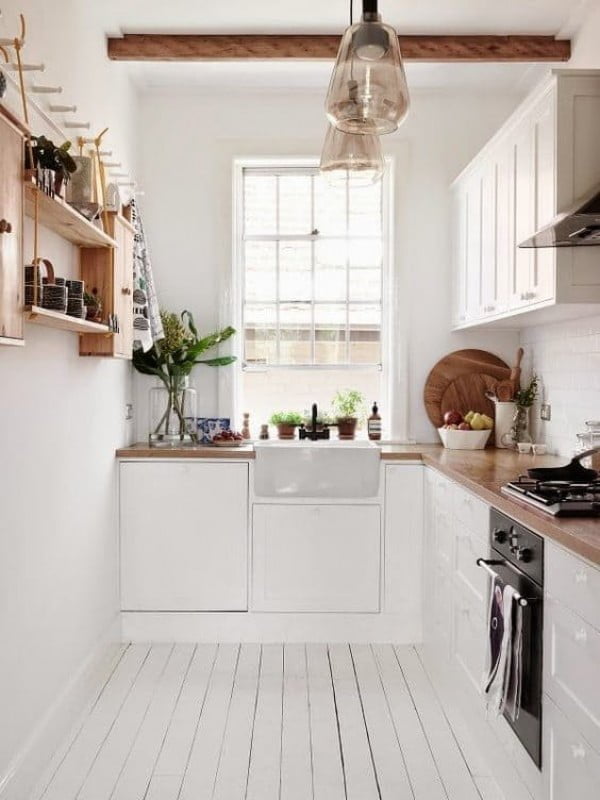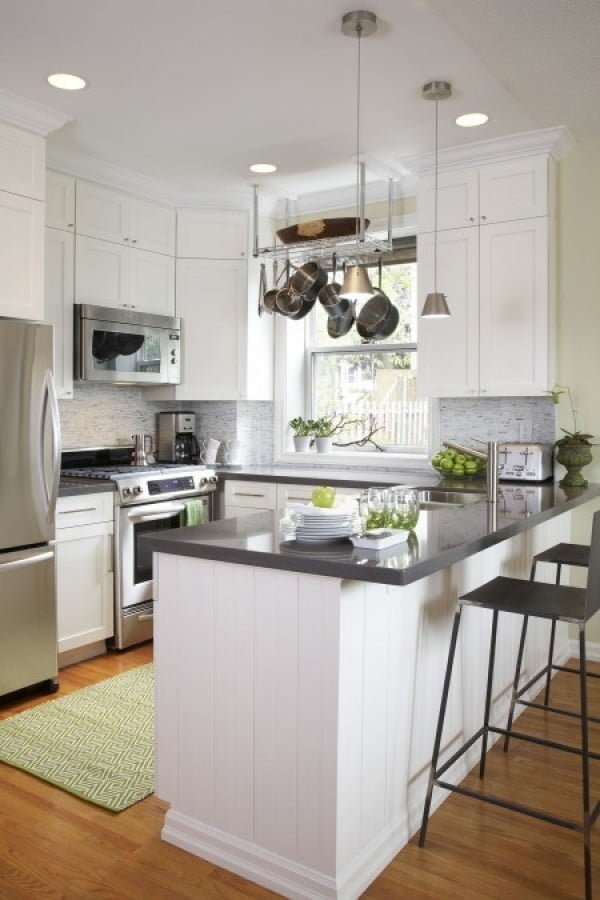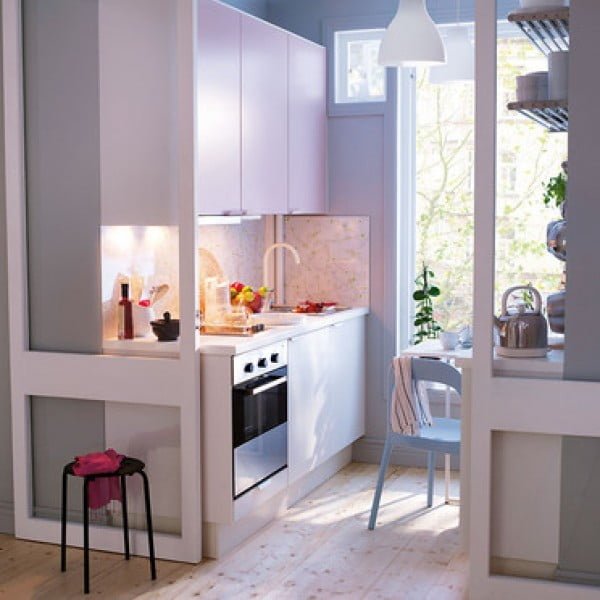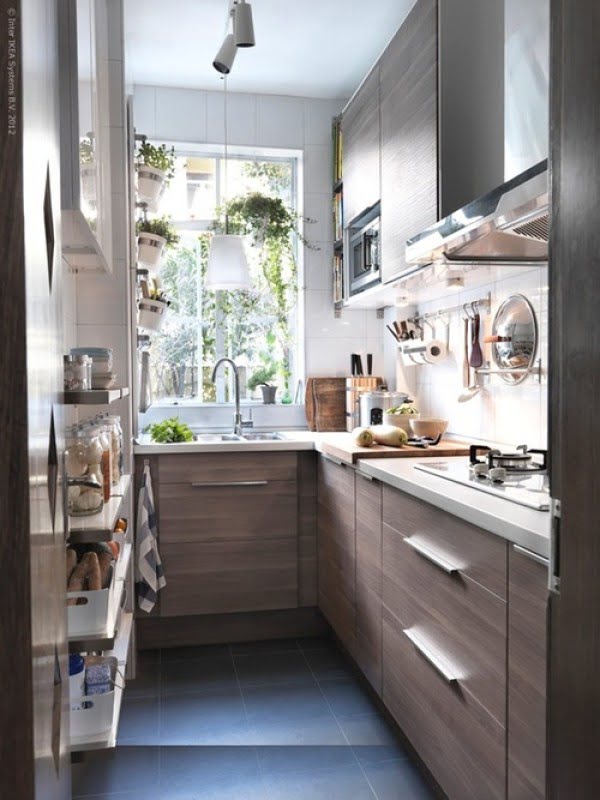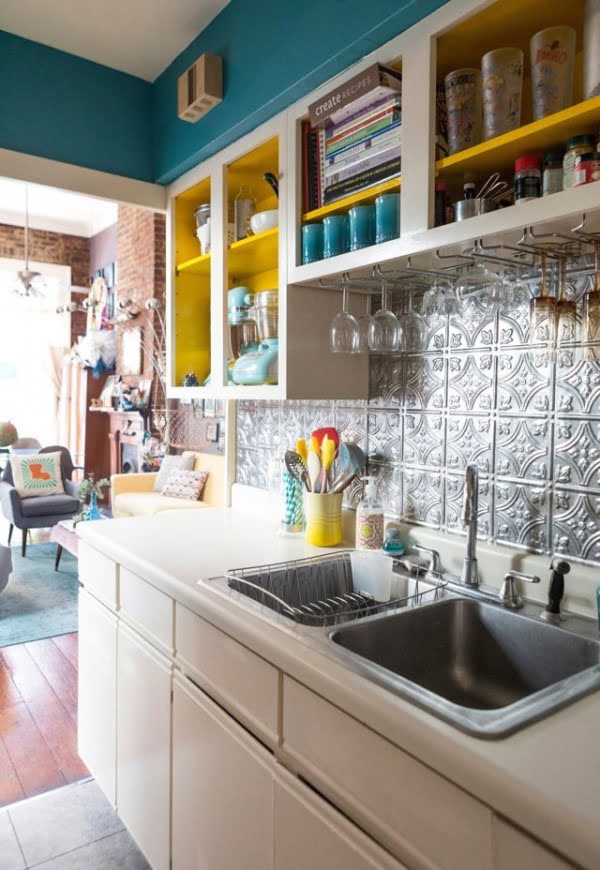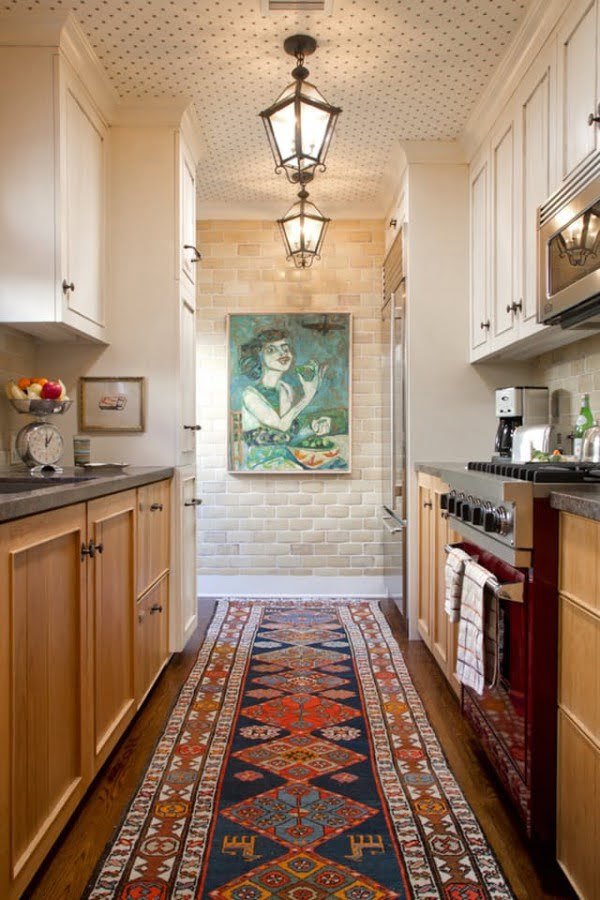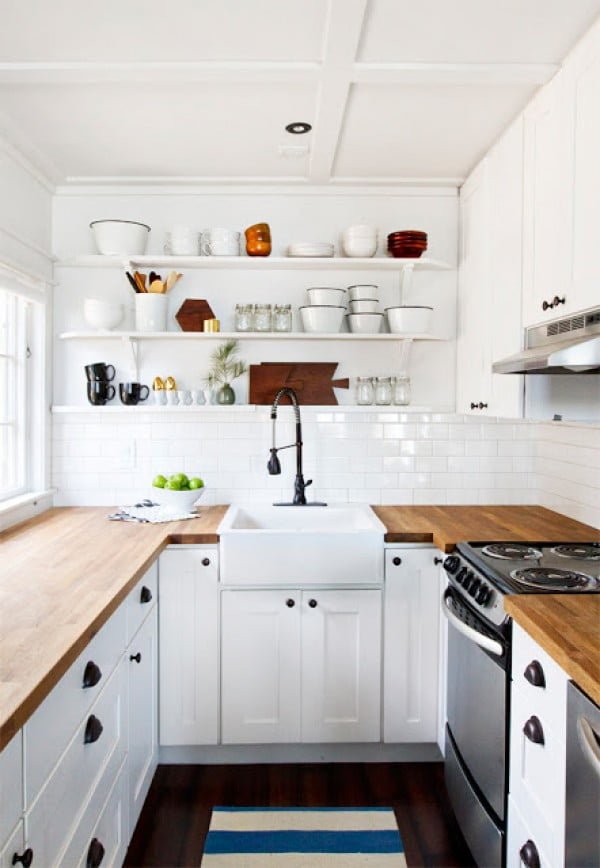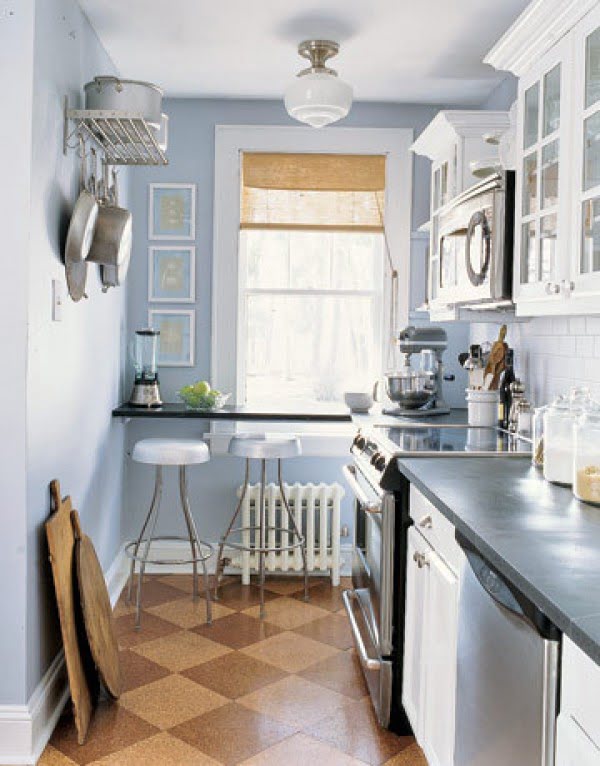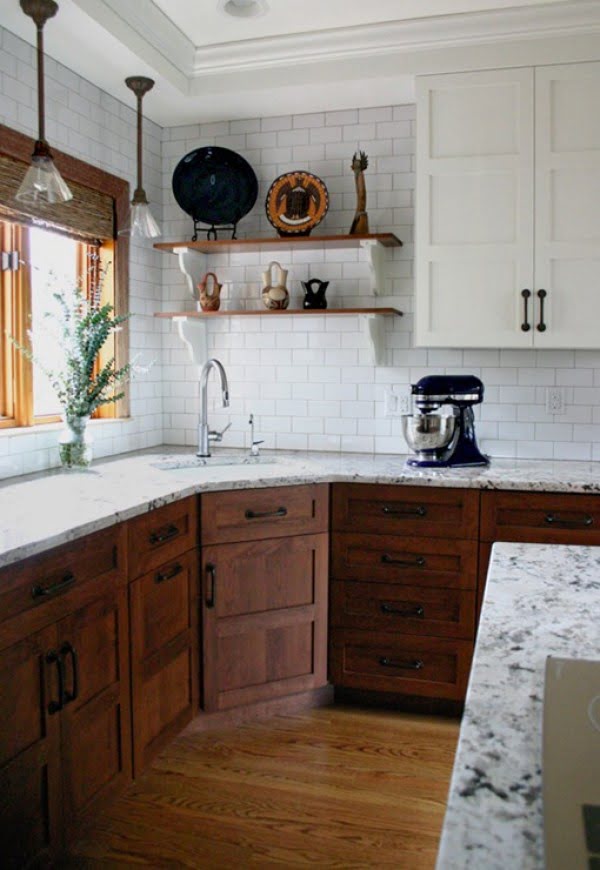 What's Inside?
What is a Very Small Kitchen?
According to the National Kitchen and Bathroom Association (NKBA), a very small kitchen is smaller than 70 square feet. In 2012, the Home Company reported that the average kitchen size for a typical 4,800 square feet home is 720 square feet.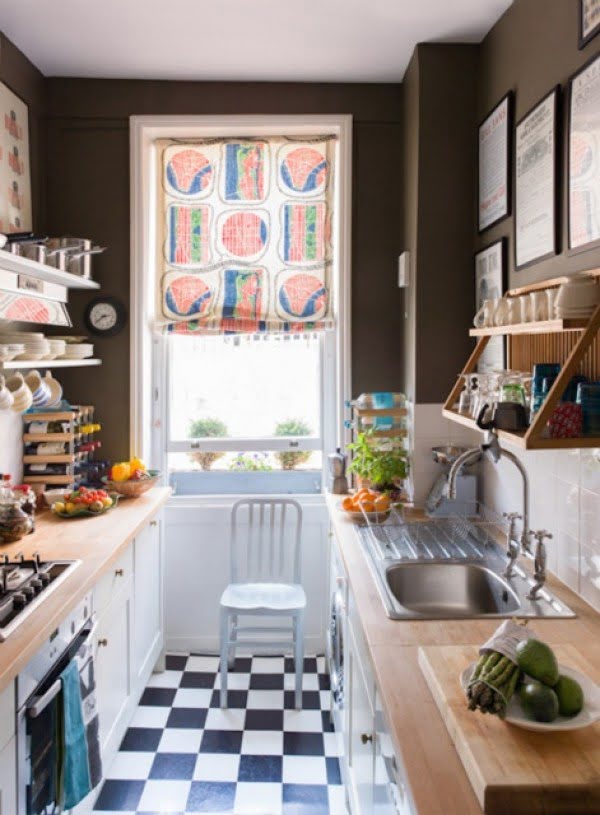 Types of Small Kitchen Layouts
To live small, you need ingenuity, flexibility, and creativity. You must carefully consider the things to include in your kitchen. Most importantly, you require a small kitchen layout.
The kitchen layout is the arrangement of storage areas, major appliances, and countertops in your kitchen. The path you take when you move around your kitchen is the kitchen layout.
1. The One-Wall Kitchen Layout
This is the ultimate space saver. It is perfect for a very small kitchen design. With this layout, you will fix your appliances and cabinets on a single wall.
2. L-Shape Kitchen Layout
You can use this layout with a very small kitchen design. With this layout, countertops on two adjoining walls form an L-shape. This layout will eliminate traffic. It will also maximize corner space. This is a smart layout for a very small kitchen.
3. Gallery Kitchen Layout
This layout will make the best use of every square inch of space in your very small kitchen. It is perfect for a one-cook kitchen. With this layout, there is a walk through between two parallel walls or countertops.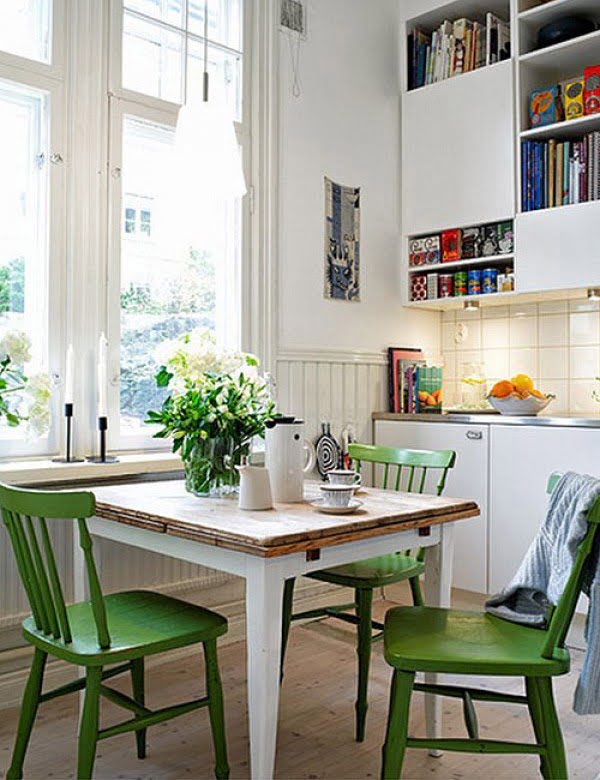 Décor Challenges of a Very Small Kitchen
1. The Color Challenge
There is contention on whether darker paint colors will make a kitchen to appear bigger or whether bright paint colors will be the best choice. The consensus is that a bright color palette will open up your kitchen and make it appear bigger. You should use paint colors such as yellow, red, orange, and green.
2. Corner Space Challenges
Decorating the corner space of a small kitchen can be a challenge. Because there is limited space, there is a need to put to good use all the space in the kitchen including the corner space. Using the right kitchen layout will help to solve this challenge.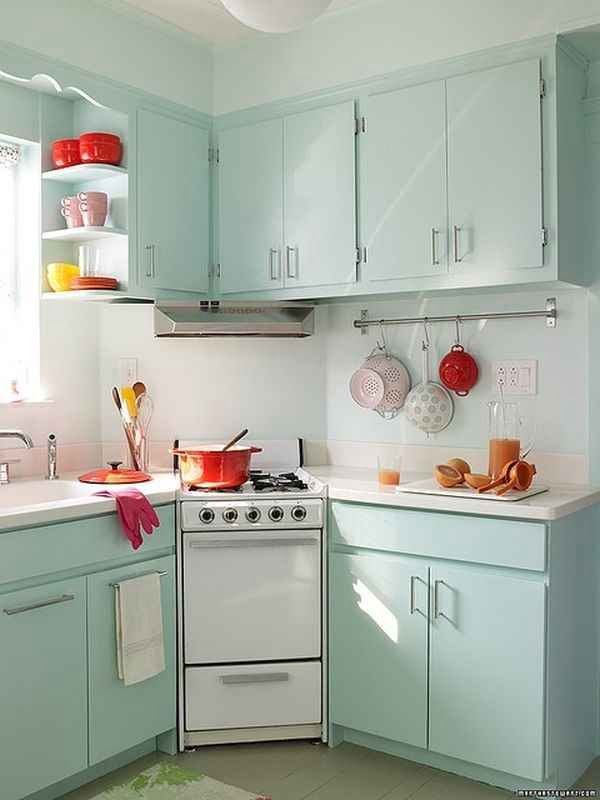 Storage Concerns in a Very Small Kitchen
A small kitchen has small space. Thus, there is limited storage space. If you want a very small kitchen design, you must carefully consider the things that you own and decide on what to keep and what to discard.
To address the different storage concerns, you will need to introduce the organization by introducing a custom cabinetry system. This should have features such as a tall, narrow silhouette and concealed storage. Other storage solutions for a very small kitchen design include freezer drawers and under-counter refrigerator. You should also use furniture with built-in closed storage. Always keep your kitchen organized. Proper organization will save you space and make your kitchen to look bigger.
Open shelving will also help. It will grant your kitchen the illusion of space.
To have a very small kitchen design, you need to think like a minimalist. You will need to de-clutter. You should remove and dispose of anything that you have not used for some months. You should edit your culinary collection to have only the necessities.
Adopt a strategy – If you bring something new to your kitchen, you should remove and probably donate something of an equal size.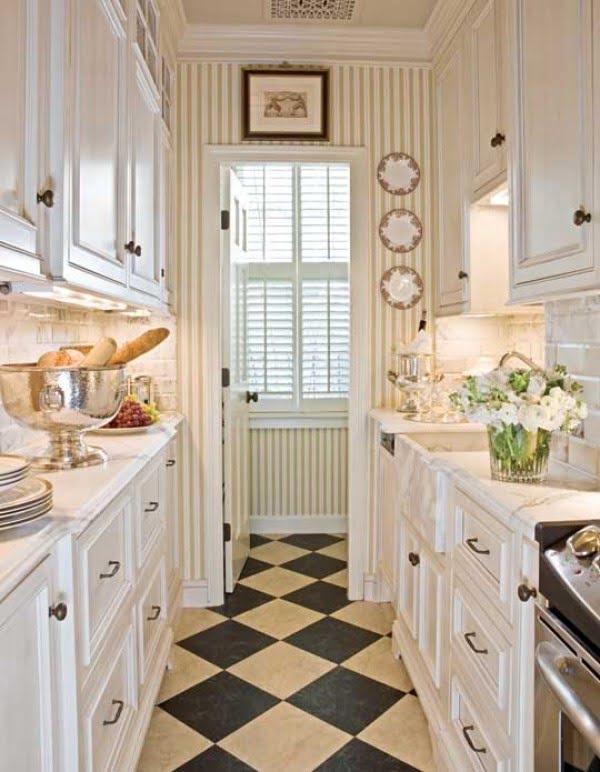 Pros and Cons of a Very Small Kitchen
Pros
Less expensive – It is less expensive to furnish a small kitchen. Because of the usage of smaller cooking equipment, you will incur lesser energy charges.
More energy efficient – A smaller kitchen is more energy efficient. This is because there is less space to cool and heat.
Less maintenance – Very small kitchen design means a smaller space, therefore, less time spent on cleaning and kitchen maintenance. This will be a huge advantage to you since you will have more time to spend outdoors.
It is easy to customize a small kitchen space. Therefore, you will end up with a unique kitchen design.
Intimate – A small space feels intimate and cozy, unlike a big space.
Cons
Lack of space – This is the biggest disadvantage of a very small kitchen design. You will easily run out of space in a small kitchen.
Public opinion – Not everyone will have a good opinion of your small kitchen. Some well-meaning family members and friends might have negative comments. Claustrophobia – If you have a problem with small, confined spaces, a very small kitchen design will not be right for you.
How Much Should You Spend On Decorating a Very Small Kitchen?
Very small kitchen design can cost you as low as $5,000. However, the national average is between $10,000 and $15,000. This will include the cost of cabinets (DIY kitchen cabinets would lower the cost), sinks, painting the walls and other elements. Stock cabinets cost $60-$200 per linear foot. Custom cabinets cost between $500 and $1,200 per linear foot. Countertops cost $40-$100 per square foot.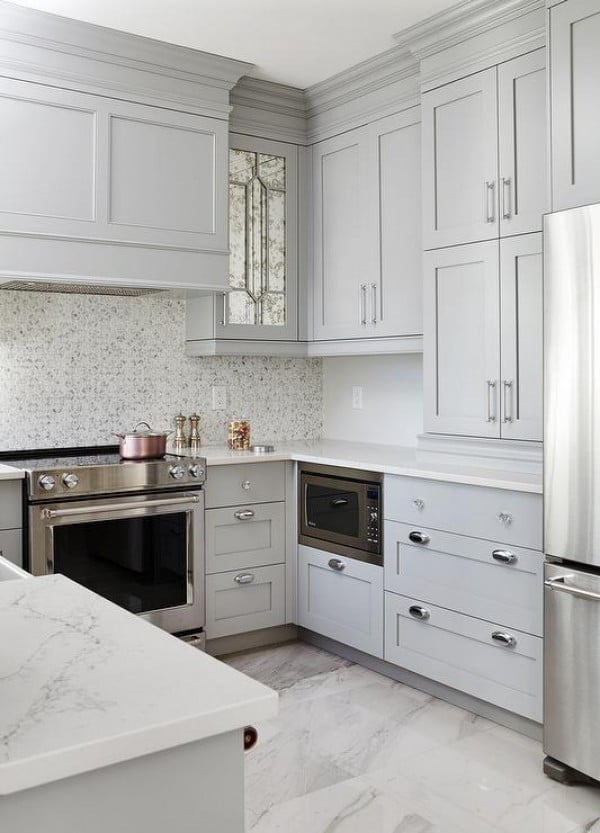 The Bottom-line
Most condominiums and apartments have small kitchens. Some have kitchens that are between 100 and 200 square feet. The smallest kitchens are less than 70 square feet. In the case of a very small kitchen design, everything must earn its keep. Instead of buying items that serve a single purpose, you should buy those that will serve multiple purposes.
Liked this article? Here's what you can read next: