Last Updated on
Decorating your child's bedroom isn't an easy task. You have to consider how any changes you make to your child's bedroom can quickly become outdated as they age and develop different interests.
For that reason, it is best to err on the side of caution and strive to keep the design as simple as possible. Any changes that you do make shouldn't be too difficult to reverse.
Children can spend a huge amount of their time in their bedroom. Your basic goal is to make them feel comfortable. Besides being stylish, the room should also look playful, cozy, and fun.
The artwork around the room should be tailored to your kid's likes and dislikes. There's no need to stuff your kid's bedroom with classic themes and styles that are ill-suited to their interests. Instead, you should try to create a space they find welcoming.
What's Inside?
Important Tips for Decorating Your Child's Bedroom
Whether they play all day, relax or study; a child's bedroom is the space where they feel the most comfortable. Hence, it is important to consider a few things while decorating your child's bedroom as follows:
Focus on Their Interests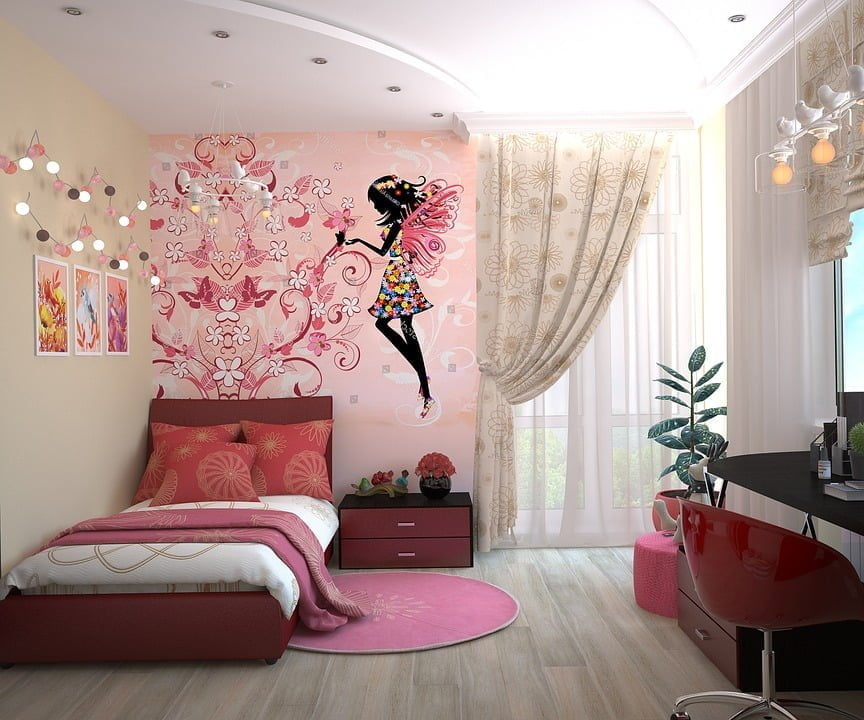 Remember, you are designing the room for your child and not for yourself. Learn as much as possible about your child's interests and incorporate elements as you design the room.
Whether your child is a space enthusiast, barbie fan, or cartoon lover, you should ensure that the room caters to these interests – even if it's just a small part of the room.
Adding a custom design on the wall or bed is enough. Ensure that you can remove or alter the theme as your kid grows and the interests changes with time.
Open Shelves for Storage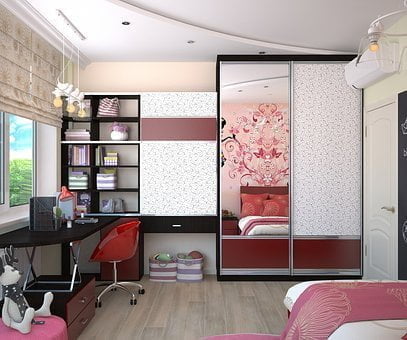 Mess follows kids wherever they go. Having open shelves for storage can help you and your child keep the room tidy. Open shelves with separate bins or baskets for toys make the whole process of tidying quicker.
With open shelves that are readily accessible, you can make organizing their room more straightforward. You can assign separate bins or baskets for soft toys and hard ones. By implementing such a system, you are helping your kids learn an early lesson in organization.
Comfy Beds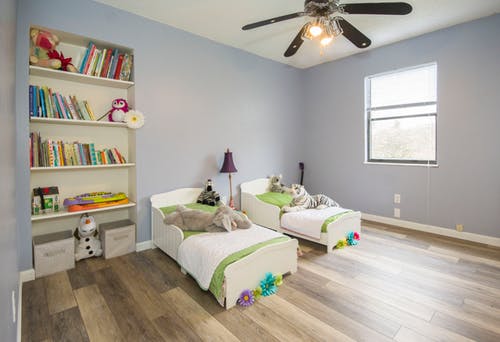 More important than the décor of the bedroom is the bed itself. If your child isn't completely comfortable, they won't be able to sleep. To ensure an uninterrupted night's sleep day after day, you need to take the time to find the perfect bed.
As well as prioritizing comfort, you should also look for a bed that offers something a bit different. Sweet Dreams cabin beds for example, have a tent underneath that can act either as a unique play space or a storage area.
Have Fun! 
Try to make it fun for the kids by adding vibrant colors, interactive themes, and playful furnishings to your kid's bedroom.
Related reading: