Last Updated on
Are you one of the many people doing a bathroom remodel and looking at some different sink options? If so you are not alone, thousands of homeowners every year remodel their bathrooms and with good reason.  According to Networx the average bathroom remodel costs roughly $10,000 and homeowners can typically expect a return on their investment of around 70% when they sell their homes.  With numbers live these it's no wonder people are remodeling their bathrooms and one of the biggest areas of a bathroom remodel is always the sinks.  Whether you're looking to do something simple or something extravagant, the type of sink you choose can make or break your bathroom remodel. In this article we're going to look at some incredible glass sink ideas courtesy of CBD Glass:
What's Inside?
The Waterfall Sink
Let's start with one of the more decadent and luxurious options, the classic glass waterfall sink pictured below: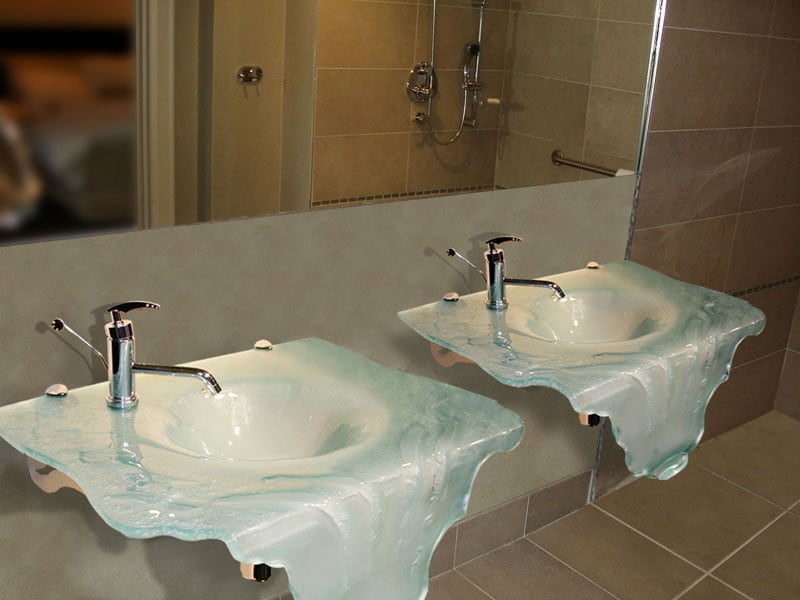 This incredible sink gives the immediate feel that you are not in a regular bathroom but in fact an ultra-luxurious bathroom good enough for any discerning guest.  These types of sinks are typically "integrated" into the wall as opposed to being on a basin or counter. They come in several different shapes and sizes.
The Vitra Glass Sink
This relatively new arrival is also in the ultra-luxurious class of glass sinks and can be found in modern bathrooms worldwide.  The sink is actually part of a large glass countertop which sits above a beautiful wood cabinet. The glass has under-lit LED lighting which can actually be adjusted by color.  Here's a picture: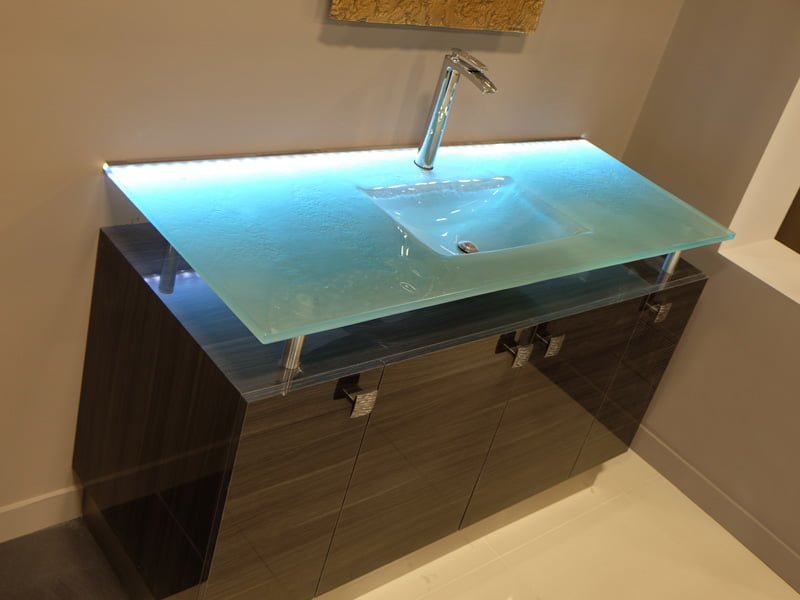 As you can see this screams modern luxury and will sure to make your bathroom feel like it's meant for royalty.
The Backpainted Integrated Glass Sink
Moving into a less luxurious but still elegant style of glass sink we have the backpainted integrated glass sink.  This sink is made of thick, durable glass which is thermoformed and then backpainted to any color you'd like. In the below picture it has been backpainted white: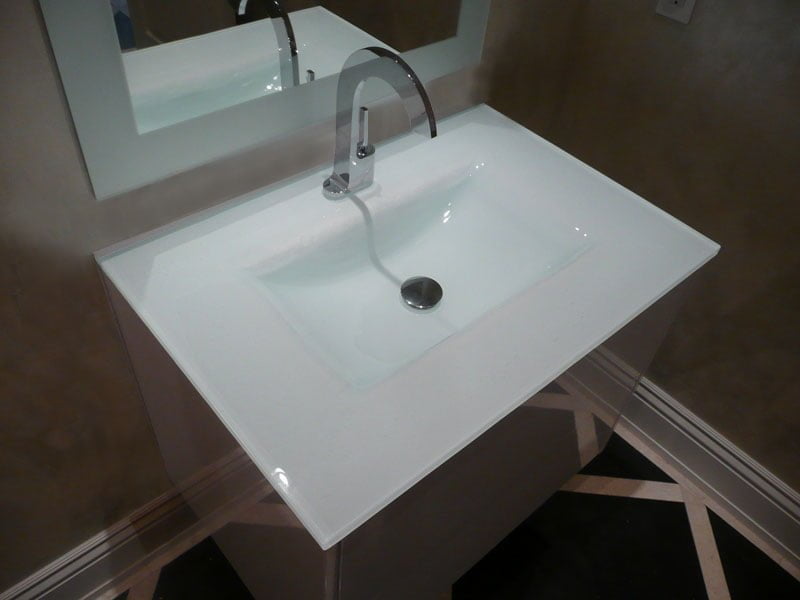 This sink is slightly less expensive than the previous two options but it's still a showstopper that will add a modern luxury feel to your bathroom remodel that will keep it's appeal for decades to come.
The Vanity Glass Countertop with Vessel Sink
Returning to our initial series of ultra-luxury sinks we have the vanity glass countertop with vessel sink combo.  This sink/countertop combo is truly one of a kind. The counter is made of 1 ½' thick glass that has been textured with a beautiful finish.  The countertop also has the LED lighting shown in the Vitra sink mentioned earlier, however it's complimented by a square glass sink vessel which matches beautifully.  Here's a picture: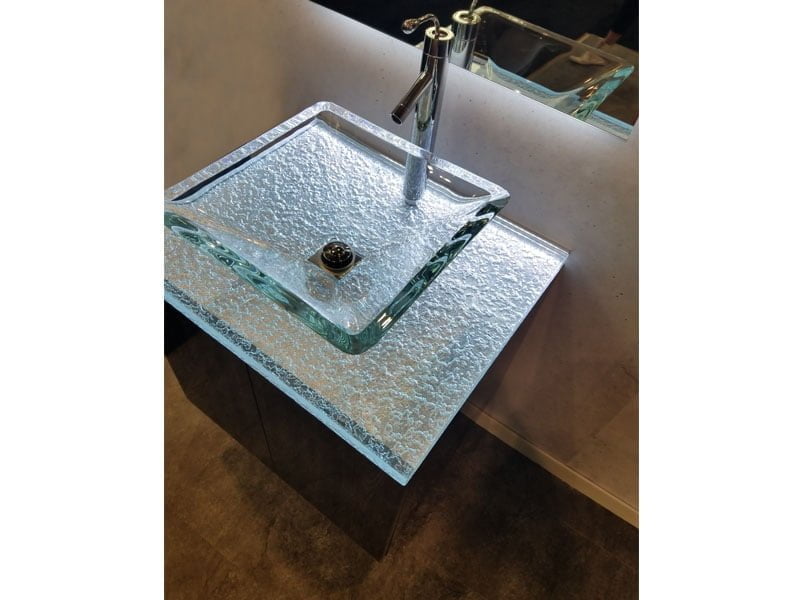 This style of sink is very unique and is something that will set your bathroom apart from the rest.  The separate vessel sink gives a feeling of clean, classy elegance.  
If you're interested in any of these sinks check out their full line up glass sinks here.  
Related reading: