Last Updated on
It seems that every interior design trend has an expiration date. What was popular just a few years ago is now considered démodé. With constant innovations and creativity, it looks like we'll surpass every trend we make in just a year's time.
Still, throughout all the changes, there are four trends that stood the test of time, making them classics. This is due to their high taste, elegance, and versatility. Let's see just why the industrial, minimalism, mid-century modern, and Scandinavian styles remain to be so popular.
What's Inside?
Industrial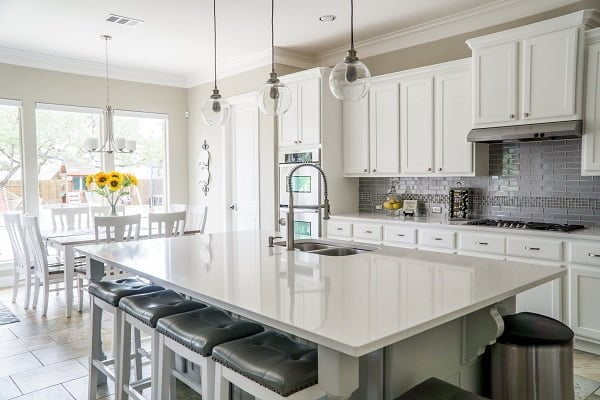 This is by far the oldest design of the four, which makes its endurance even more impressive. Though it started as an office design, people quickly saw the appeal and moved it into their homes.
To create a true industrial design, you must start with a neutral colour palette first. Then, move on to an open concept. The urban loft fits the industrial attitude perfectly. The room should be made as open as possible, creating a cozy and inviting environment.
As far as the material is concerned, the unconventional mix of metal and wood is yet to be topped. The old and the new have never looked better together.
To further make the apartment look and feel industrial, think of what a vintage 20th-century factory would look like. It's all in the details- light fixtures, walls, and parts of factory machines fit well with the colors and materials of this design. Finally, vintage photographs top it all off.
Naked brick walls are also very popular in such a design. They serve as a statement just as they are, but don't think that doesn't mean you can decorate them further.
Modern paintings or framed pictures would do job terrifically. After all, the industrial design is all about mixing the old with the new, and your walls should testify to that along with the rest of your furniture.
Minimalism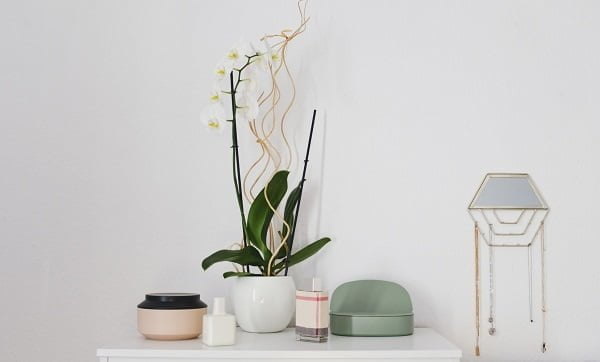 If you're fed up with over-decorating and all the bells and whistles, perhaps minimalism can offer peace of mind. Make it a challenge to strip a common household object of all its details without rendering its function.
This way, you'll create a soothing and neutral environment which owns up to its original inspiration- no to consumerism. With minimalism, less is more. Class and elegance have always been associated with this style, explaining its widespread nature today.
What's more, in this age of clutter, it's more important than ever to set yourself aside and make a statement with your home. You don't need extensive decoration to be happy. All you need are a few simple yet tasteful piece of furniture and one key, bold, piece of decor to shape the room.
You may notice that some homes have adjusted to minimalism better than others. This is because the homeowners realized minimalism is internal instead of just external.
The decluttering and removal of excessive decoration leave space for you to deal with the matters of the heart. There are no more distractions or needs to fill the void. Minimalism will show you the core of every issue, just as it has shown you the beautiful core of every piece of furniture and décor in your home.
Mid-century Modern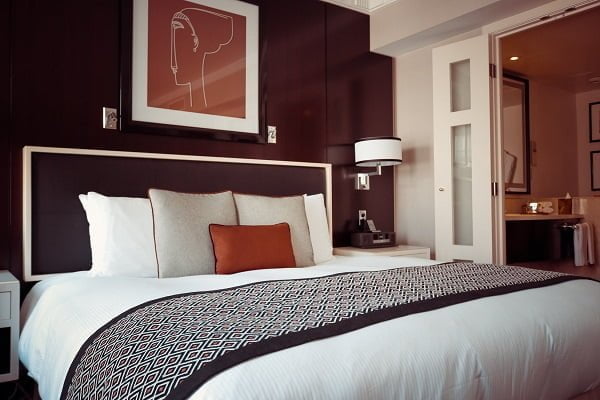 Though seemingly simple, the whole selling point of this design is its practicality. Because of this important feature, it's managed to stay among the favorites today. You'll recognize this design by its key characteristics: flat planes, expanses of glass, and a strong connection to nature.
Emerging in the early 20th century, the point and inspiration of this design was its functionality and availability. The fact it was and is for anyone and everyone might be another reason it remains popular.
People started moving to smaller areas and suburbs at this time, making the design perfect for small spaces and apartments that we have today. You can opt for the more relaxed American version, or choose the slightly more professional international version of the furniture.
Whatever you decide, it's bound to give your home a new light. The simple forms can be fitted for any compartment and their functionality makes them irreplaceable.
The unique shape and round surfaces of most mid-century modern pieces are possible due to the materials used in their making. This is the time when people started using aluminum, steel, foam, fiberglass, plywood, and plastic.
These materials can be easily molded, thus enabling designers to play with the shapes as much as they want. Perhaps this is the reason this style can be best described as "back to the future".
Scandinavian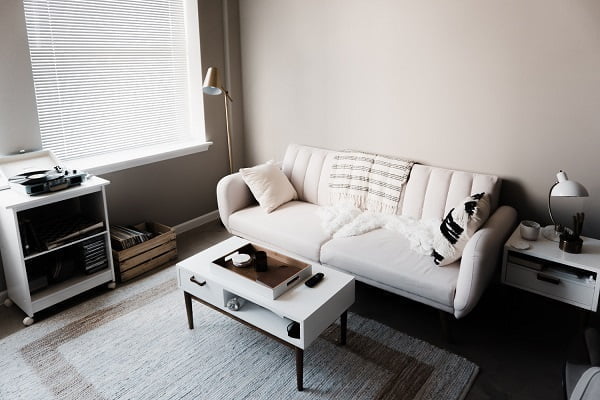 If you can't get enough of nature, invite it into your home. The main features of the Scandinavian design are the natural colors and materials which give every home a relaxed yet classy look.
The natural stone and tiles make every floor look slick and complete the image of functionality, vague minimalism, and ergonomics.
This trend emerged in the 20th century and reached its peak around the 1950s, so you can see it stuck around for quite some time. It continues to charm its native peninsula of Scandinavia as well as the rest of the world, especially now when we live in small and confined apartments.
The materials used make space seem brighter, while the multifunctional furniture gives you more room on a daily basis.
The clean lines and influence of nature are the giveaways of any Scandinavian design. This does not mean that the homes seem cold and too orderly, though.
Coziness and comfort are huge parts of what makes the Scandinavian design a favorite. You'll find fuzzy sheepskins, woven rope, smooth leather, and homespun ceramics as common features of the design. All of this allows you to really feel at home while reconnecting you to nature on a more personal level.
As you can see, there are many things that make a certain trend great. The most important is the appeal and positive effects the style has on you and your home. If you choose any of these during your next remodeling job, you're bound to stay classy and tasteful for years to come.
Related reading: