Last Updated on
Bedroom decor can be as inspiring, bold or wild depending on individual style preferences. The design options range from the minimalist look to exquisite, luxurious hotel-style designs. Good bedroom ideas enhance the mood with well-chosen lighting and color schemes. Decorative wall elements can complement or contrast the color scheme and other features. Choosing the ideal color palette makes it easier to achieve a more relaxing bedroom ambiance. To make a larger room feel cozier, it is best to go for dark cool tones. On the other hand, light cool tones make a smaller room appear larger. Warm colors like orange, red and yellow can energize the bedroom.
To really make your bedroom decor great, you need to put a lot of thought into it. Better yet, find some brilliant ideas (including DIY bedroom ideas) that have done it and that you like. This is what this list is all about. We've selected 30 bedroom ideas that totally win at the decor. You'll definitely find a lot of inspiration and we hope that you'll enjoy these ideas as much as we do.
What's Inside?
Rustic Bedroom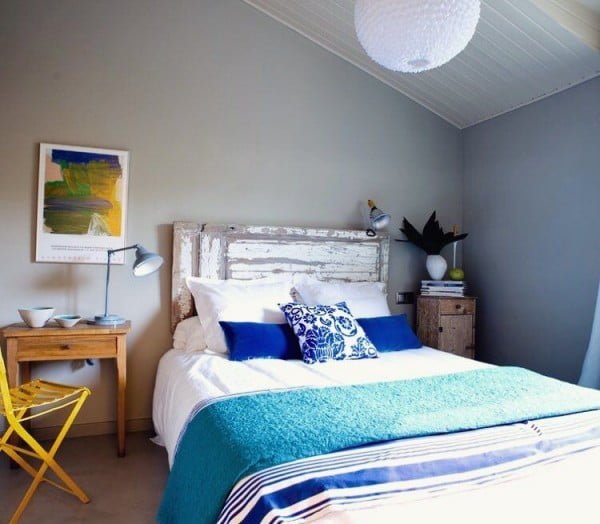 This project focuses on a rustic look with a headboard and introduces multiple reading lights. The wall art adds an artistic appeal to the bedroom while the plant in a vase makes the room feels cozy.
String Light Sparkle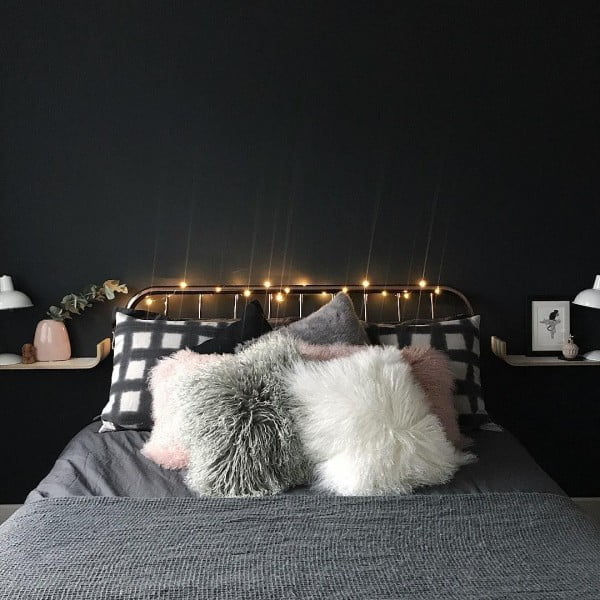 Fairy lights on a steel headboard coupled with a set of fluffy cushions capture the festive mood. The décor is simply heavenly.
Gorgeous Sliding Mirror Design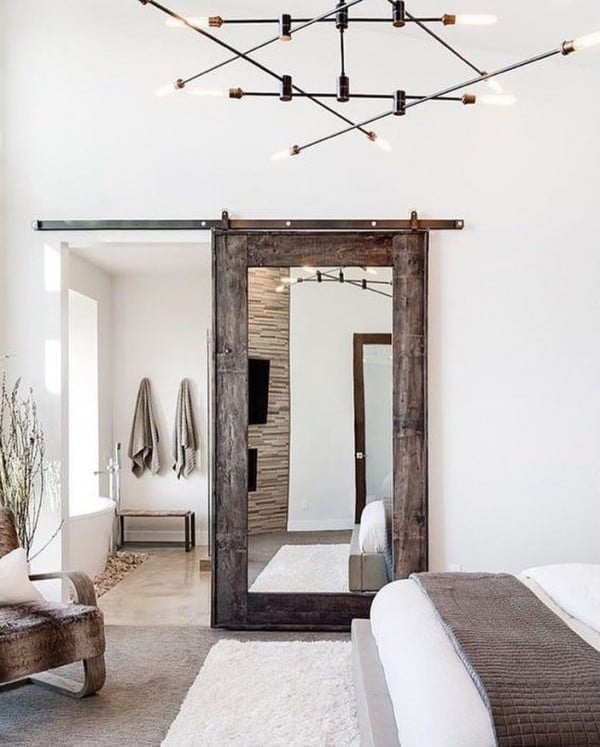 Awesome full-size mirror design that slides to reveal an adjacent room. The feature is complemented by a unique lighting feature that adds a contemporary look to the room.
Stunning Color Scheme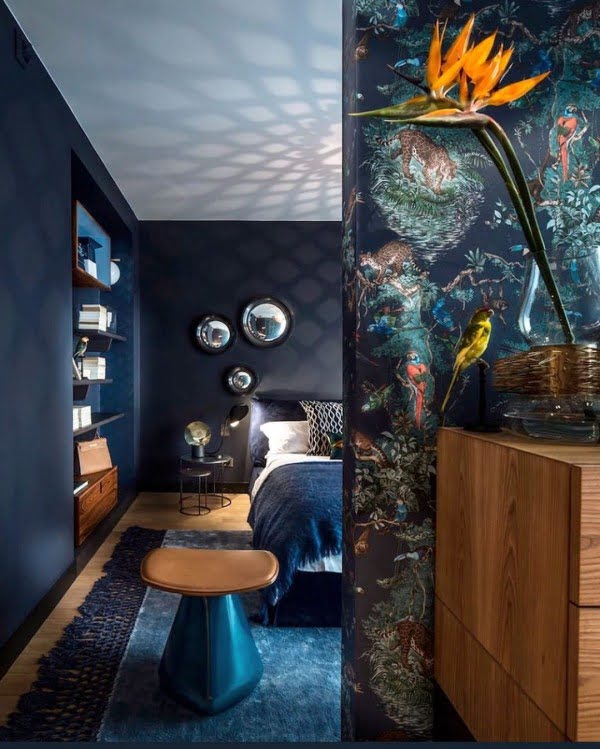 The room boasts an exquisite appearance thanks to a bold color scheme that also incorporates an eye-catching wallpaper. An innovative wall cabinet feature creates a focal point for the bedroom.
Bedspace Design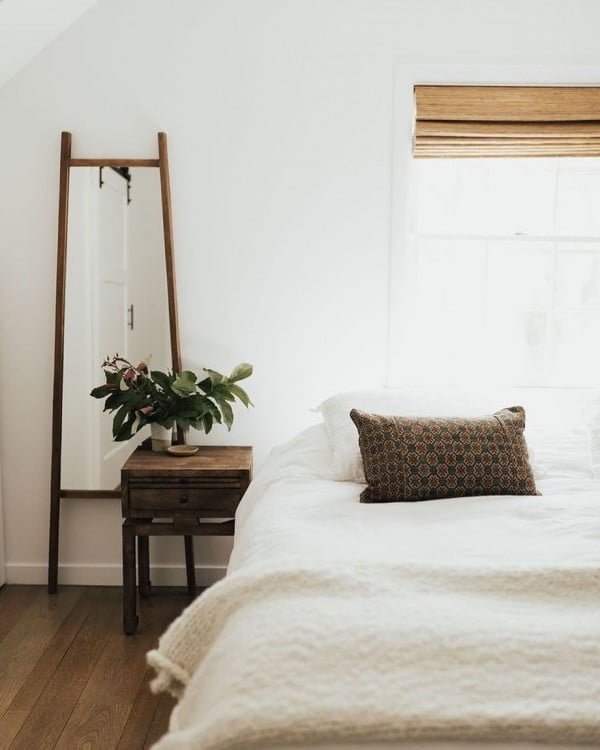 A mirror with a wooden frame enhances the look of the room. It is coupled with a plant in vase to make the bedroom more lively and cozy.
Minimalist Bedroom Décor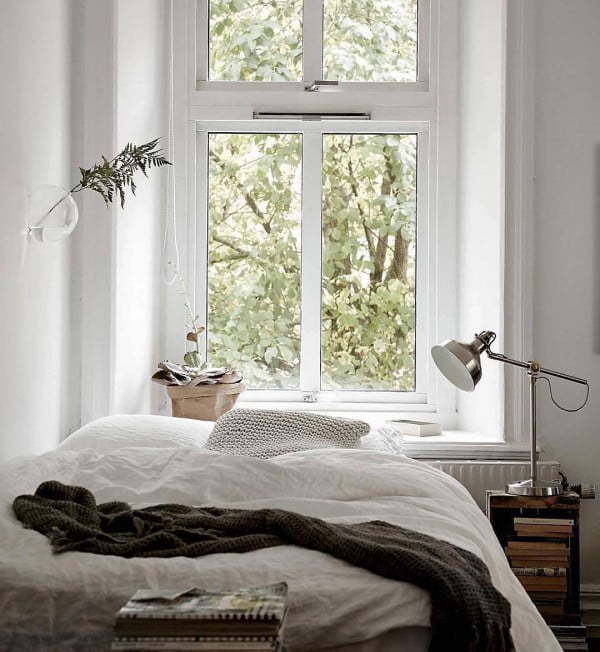 Adding a lighting feature and some plants to the bedroom keep the space simple while boosting its appeal. The project introduces a decorative glass bowl with a plant to the white wall.
Wooden Wall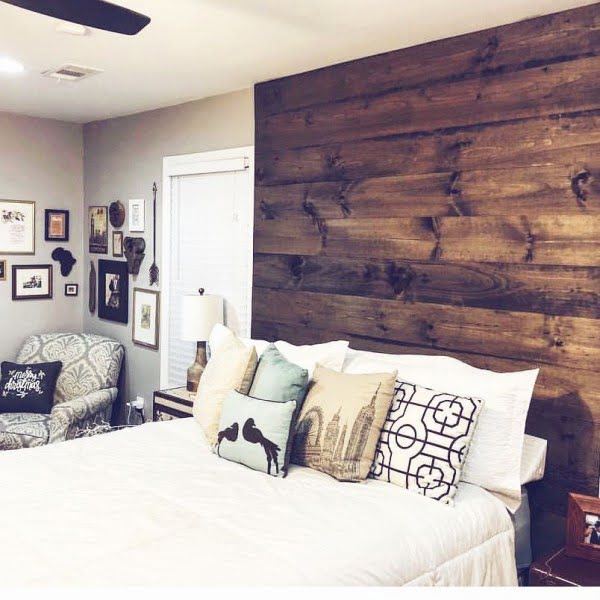 This full-size wooden wall stretches from the ceiling to the floor. It adds ambiance to the rooms.
Eclectic Colors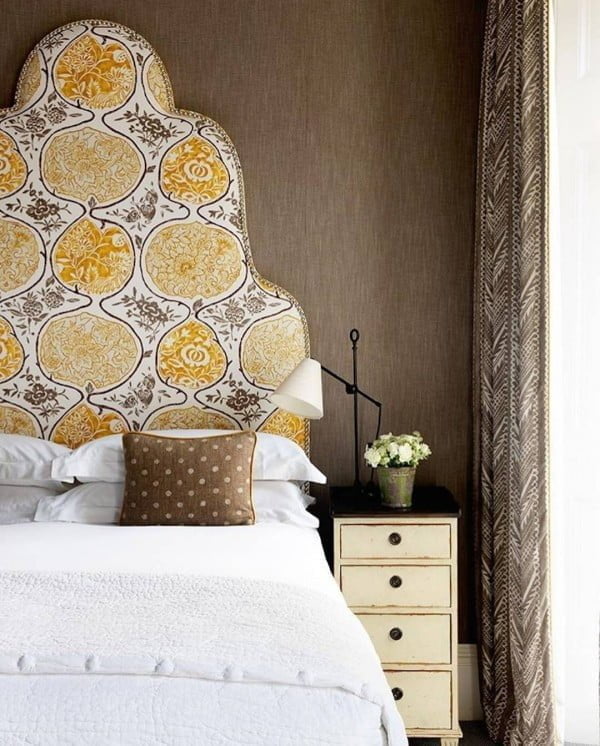 This unique design undoubtedly adds a splash of color to the bedroom. It contrasts nicely with the existing wall décor.
Rustic Beams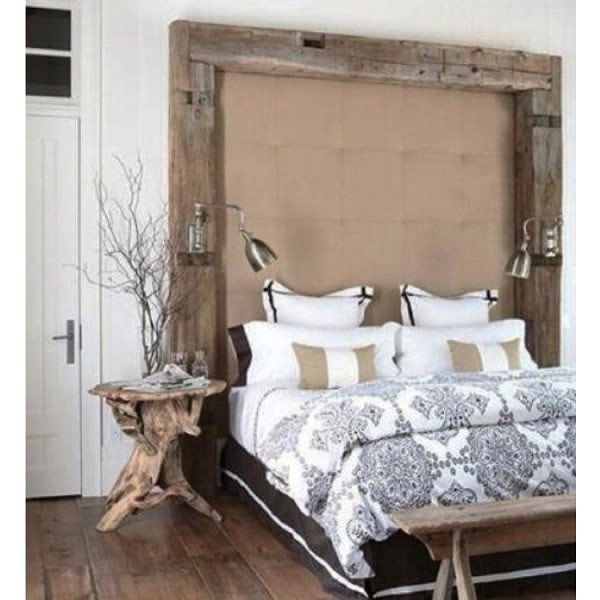 Wood can create amazing furniture, but this design is in a league of its own.
Pillow Hanger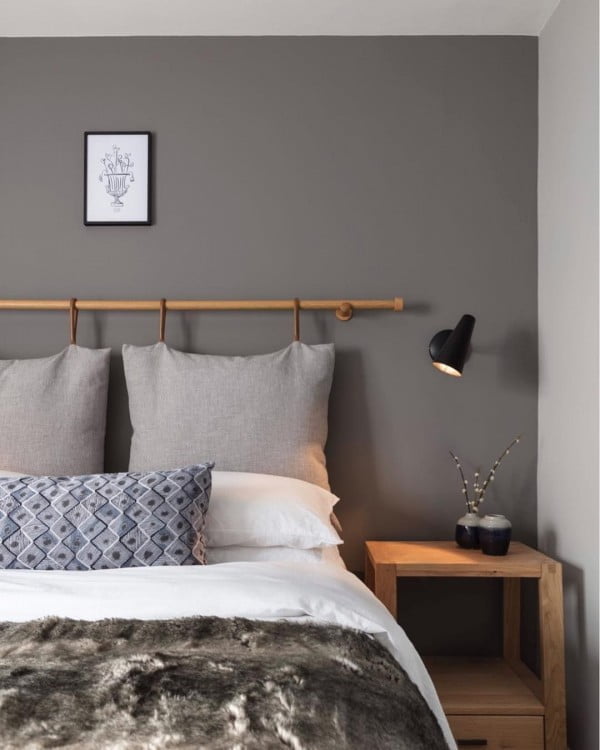 Creating a headboard just got easier. This project uses pillows that are hung on a wooden feature to create a unique accent.
Rustic Shutter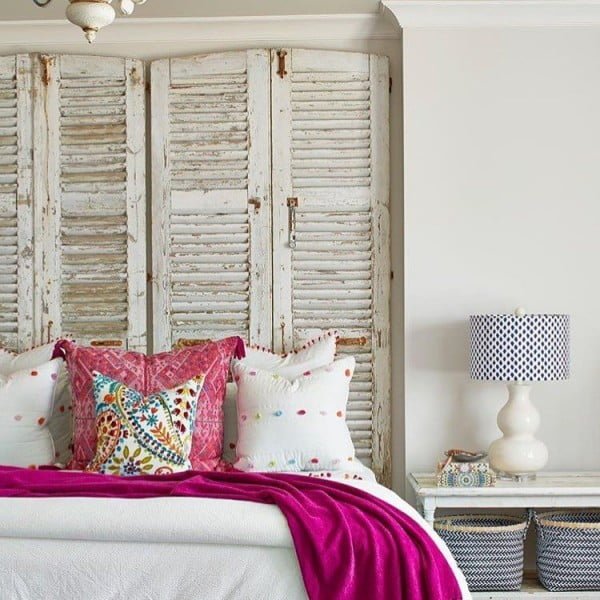 Rustic shutter makes it easier to create a unique decor accent that catches the eye.
Wood Planks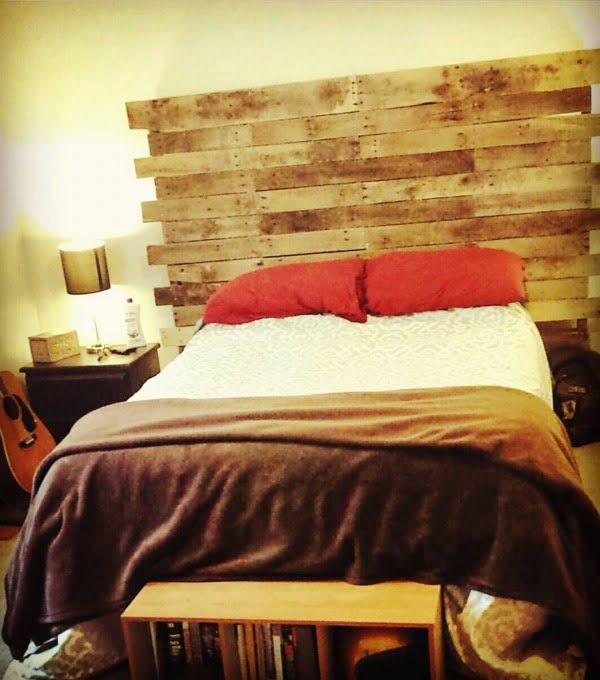 This DIY creation is minimalistic and affordable. It is the perfect choice for anyone looking for a simple project. It requires some planks that can be joined together to create an awesome feature.
Creative Rustic Art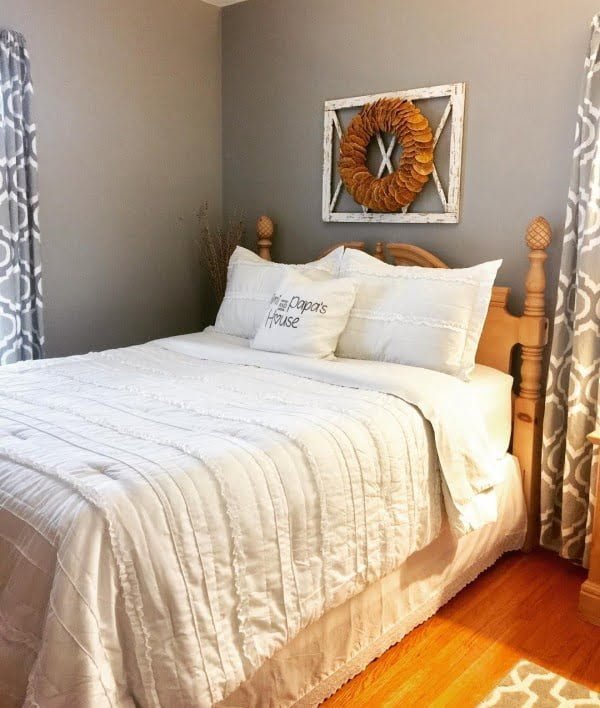 The project entails the use of a unique wall art piece that showcases the homeowner's unique style preference.
Letter Sign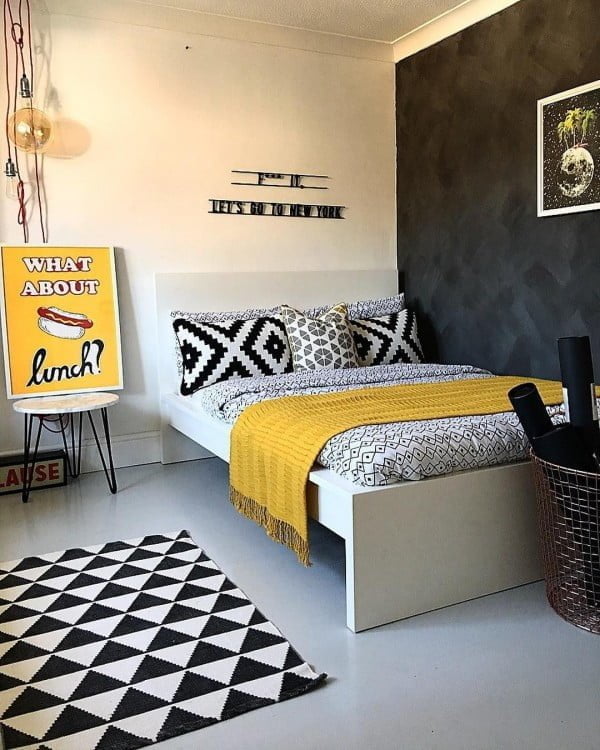 A combination of artistic decorative elements and inspirational messages on picture frames creates a welcoming environment. The design also incorporates geometric designs on the duvet and pillows.
String Lights on Mirror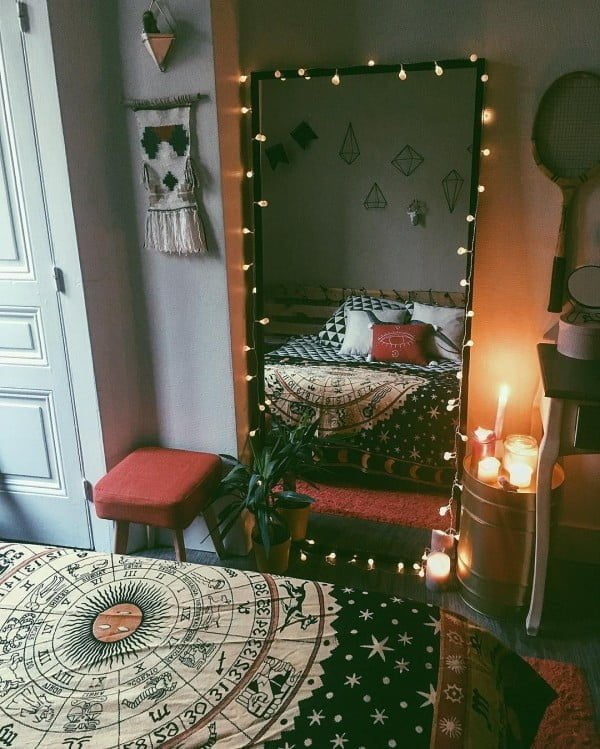 The mirror provides a superb platform to showcase string lights that complement a set of candles and a tennis racket.
Rustic String Lights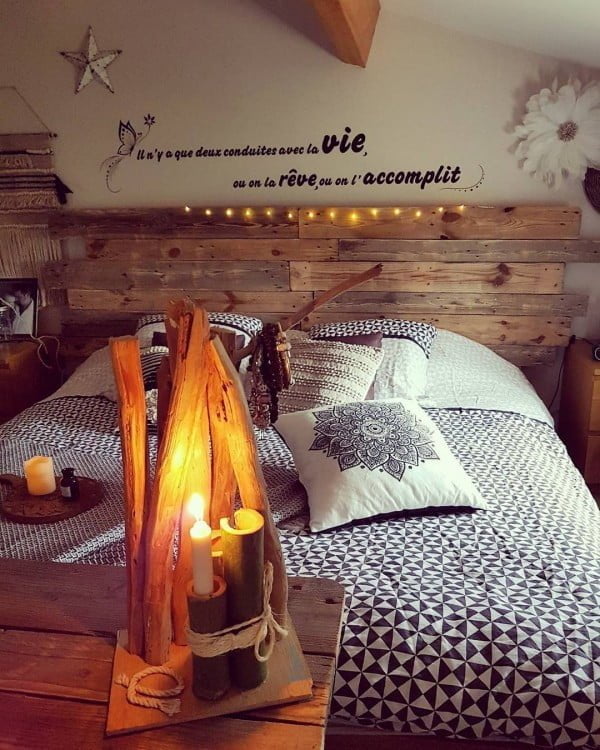 This stunning design is well suited to anyone looking for a creative décor that uses natural decorative elements. From the French inscription on the wall to the driftwood and bamboo, this is an inspirational design that stands out.
Planter Shelf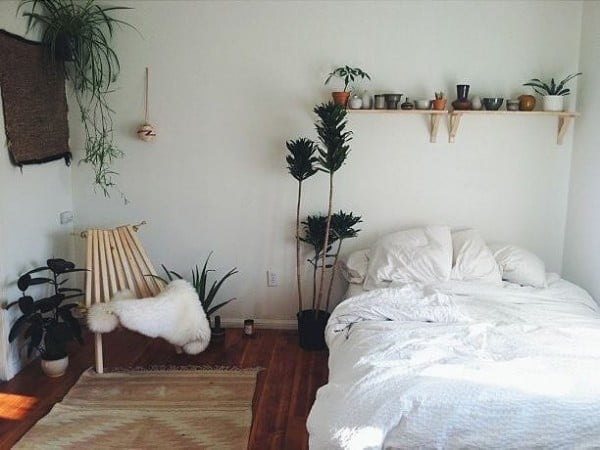 Introducing a wide variety of plants into the bedroom, including handmade rugs to the wall is one way to brighten the mood.
Elegant String Lights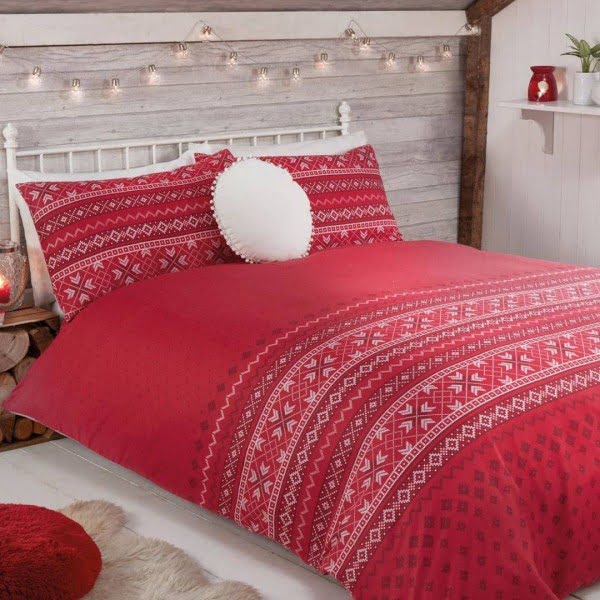 Introducing dazzling lights to the bedroom is a practical way to enjoy the holiday season. The lights work well with the existing décor.
Swiss Cheese Plant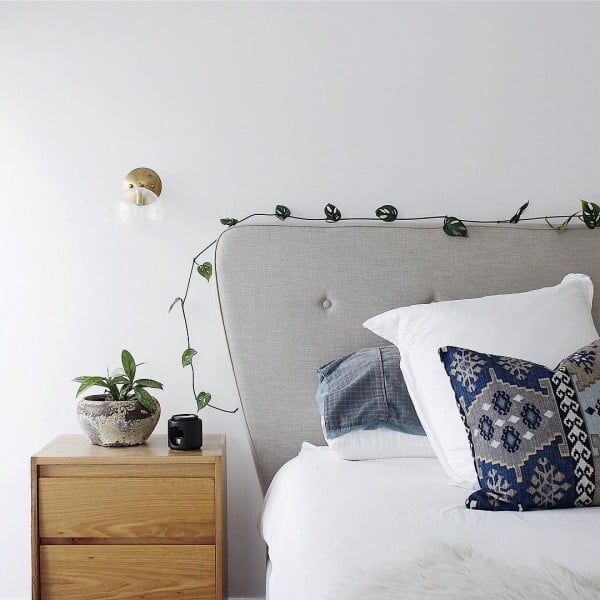 This super-easy project allows anyone to transform the bedroom by adding the Swiss Cheese plant that runs along the bed. It provides a welcome contrast to the white walls.
Fern Wall Design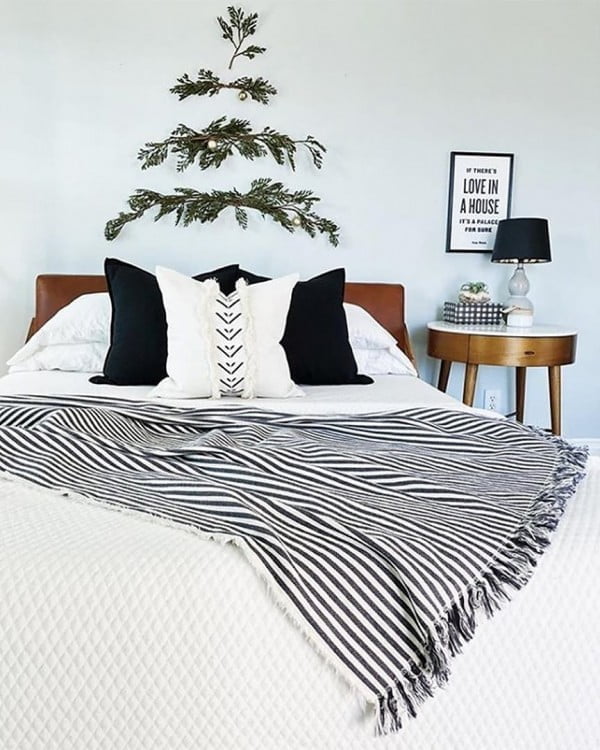 Incorporating a stunning Christmas fern (polystichum acrostichoides) design is a surefire way to capture the festive mood without breaking the bank.
Wide Mirror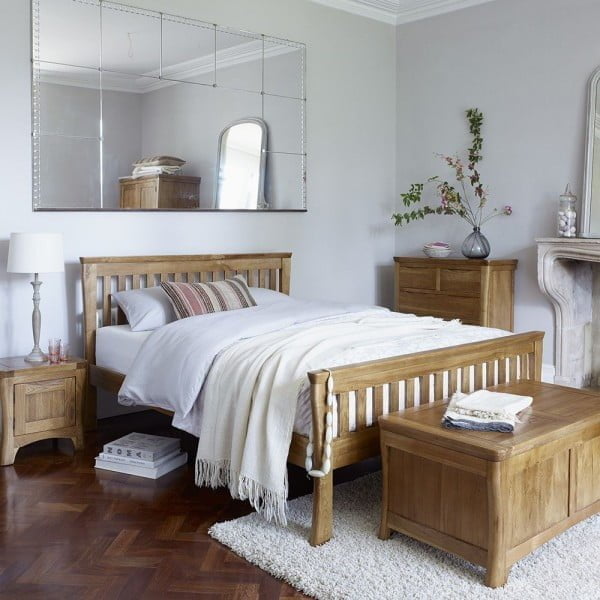 A wide mirror creates ambiance in the room by creating an unmissable focal point. The room also features several wooden features.
Handmade Straw Chandeliers
Introducing a well-designed set of handmade straw chandeliers and a leafy plant to a stark white bedroom environment transforms the appearance. This design also adds texture and character to the room.
Lacy Lights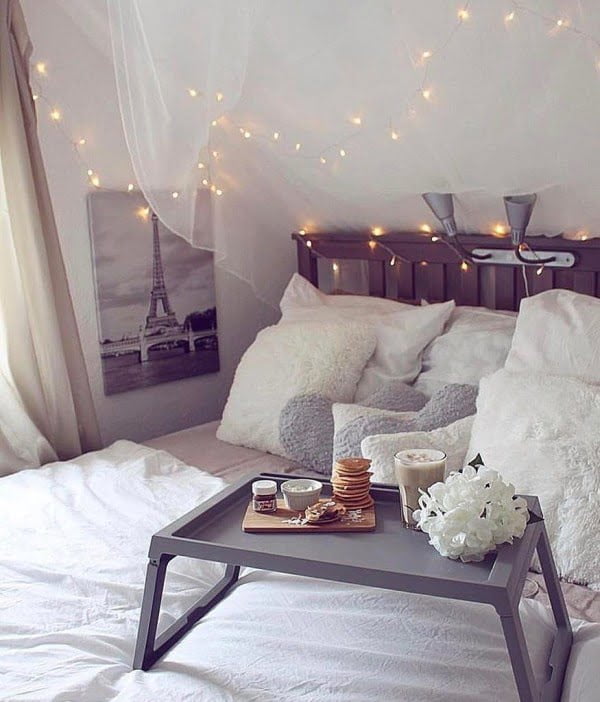 A combination of string lights and lace details create unique bedroom settings for the festive season. The lights and lace material flow seamlessly with the existing décor and color scheme.
Feathered Wall Hanging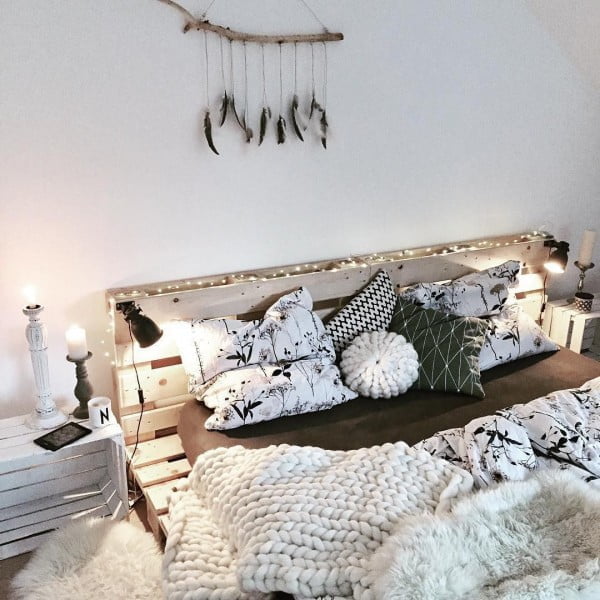 This minimalistic design is sure to grab attention without costing a cent. You simply gather a handful of feathers from a friend's fowl run and hang them on a short stick picked from the backyard. Voila.
Dazzle with Lights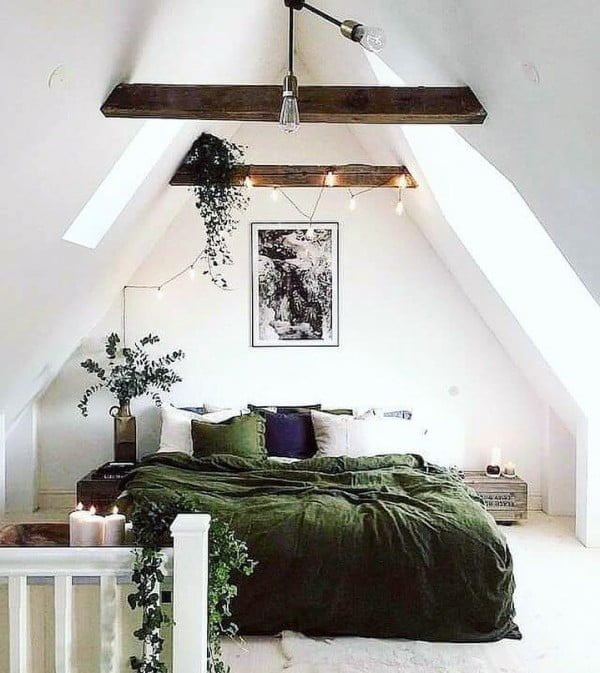 This simple bedroom decoration project introduces a set of plain Christmas lights. The lighting feature, which is hung from a wooden truss is complemented by plants and wall art.
Star Shine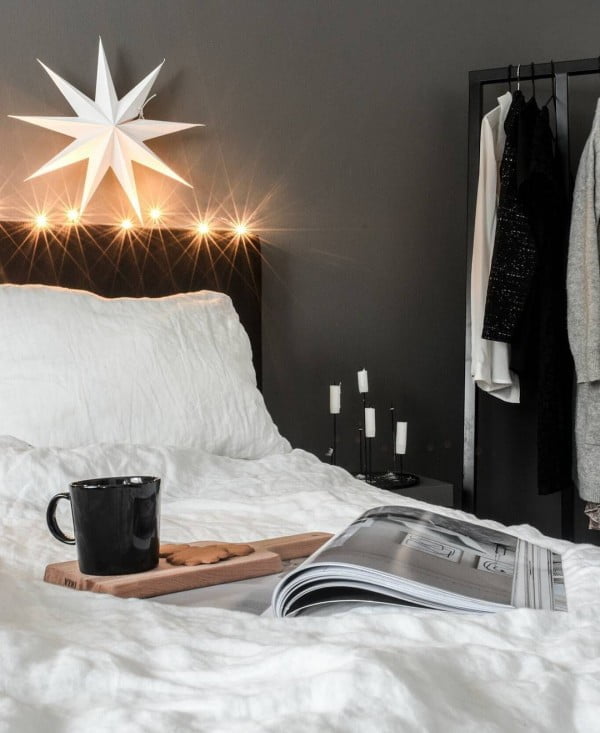 A set of Christmas lights and star decorations go a long way by helping occupants get into the festive mood. The lights and star elements are coupled with candles that can be lit at bedtime.
Minimalist Christmas Design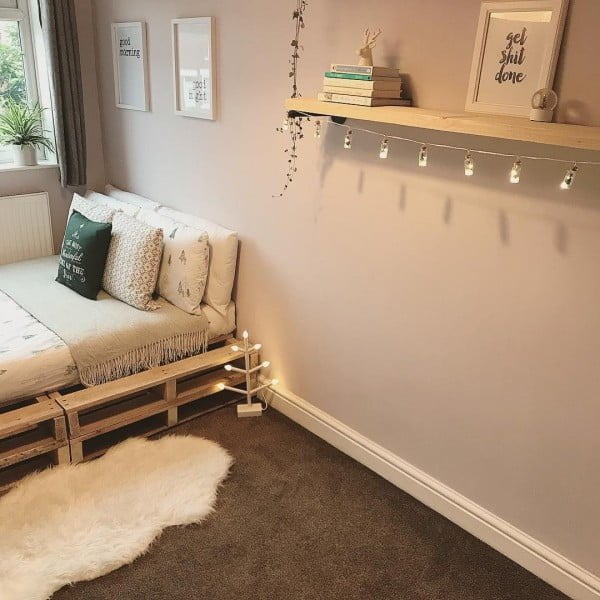 This project can be completed quickly and easily. It celebrates the festive season by incorporating a few Christmas decorations, including lights and deer. The pallet bed base is an eye-catching feature that emphasizes the minimalist approach.
Festive DIY Bedroom Design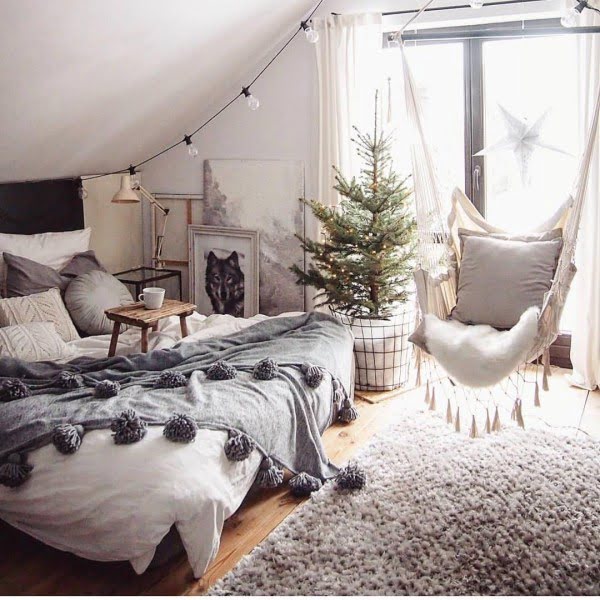 This design captures the spirit of the festive season by incorporating a Christmas tree and lighting features. A medium size Christmas star decoration brightens up the room.
Inspirational Bedroom Design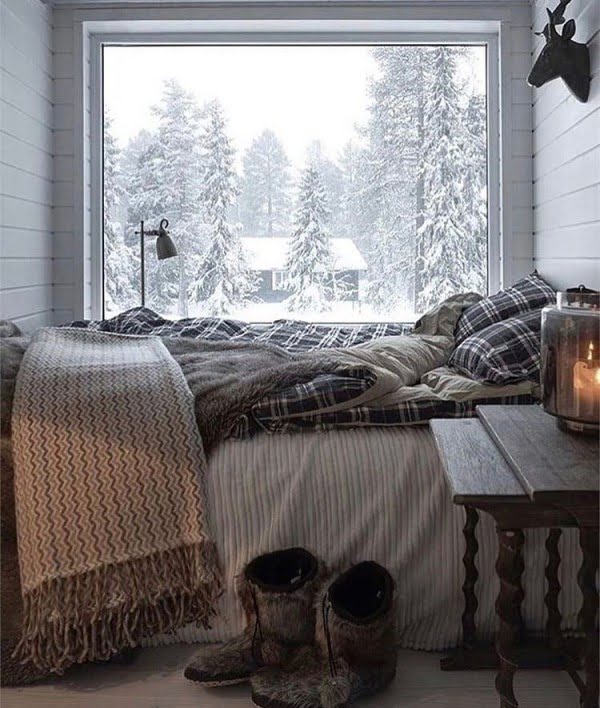 This minimalist project maximizes the room's appeal by highlighting the view with a clear-view window. The wall features an animal trophy that contrasts nicely with the gray walls and blends well with external views.
Stunning Wall Art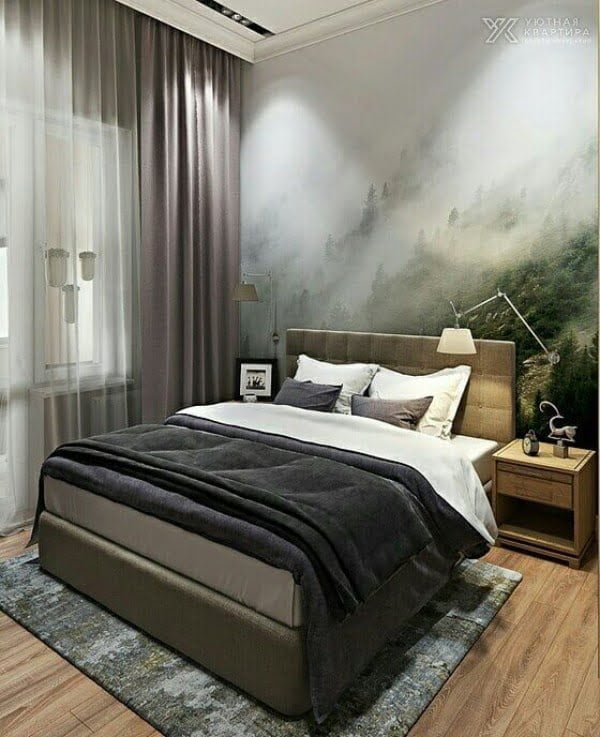 The bedroom's color and lighting scheme as well as artistic background add a touch of sophistication and luxury. This project is ideal for anyone looking for an ultra-stylish design that stands out.
Related reading: