Last updated on February 27, 2020
These are some of the most impressive and inspiring colorful kitchen bar stools available… The right bar stool can make a big difference in your kitchen. There are many different designs and styles, so it can be very beneficial to understand your options. The style of your kitchen as well as your own personal preference will help guide you to find the kitchen stools that are just right for you and your family.
When you're looking for bar stools, make sure you know how high you need your stools to be. Bar stools come in more than one size, so if you want to be able to sit comfortable at your kitchen counter, make sure you measure the height of the counter before you make a purchase.
When you choose colorful kitchen bar stools, you'll be able to not only add a nice touch of lively color, but you'll also be able to brighten your kitchen space and make it more inviting. Let's face it, bright colors have a tendency to project a welcoming sense of fun while offering a casual feel for the environment; bright bar stools can be just the right thing for spending time with family and friends, eating, visiting or working on school projects. There are certainly many different color options as well as sizes and styles of kitchen bar stools, so it should be easy to find something that will work with your kitchen decor as well as your personal preference for style. Check out our collection of 30 most impressive colorful kitchen bar stools.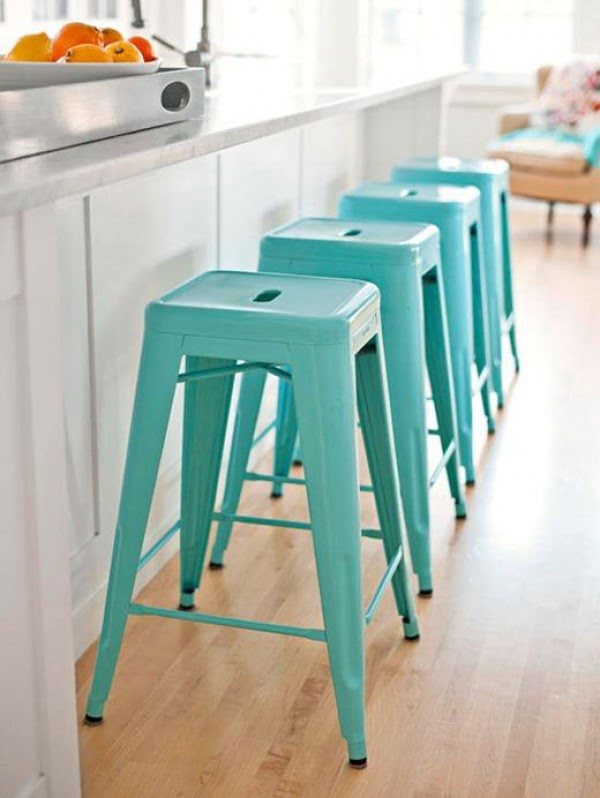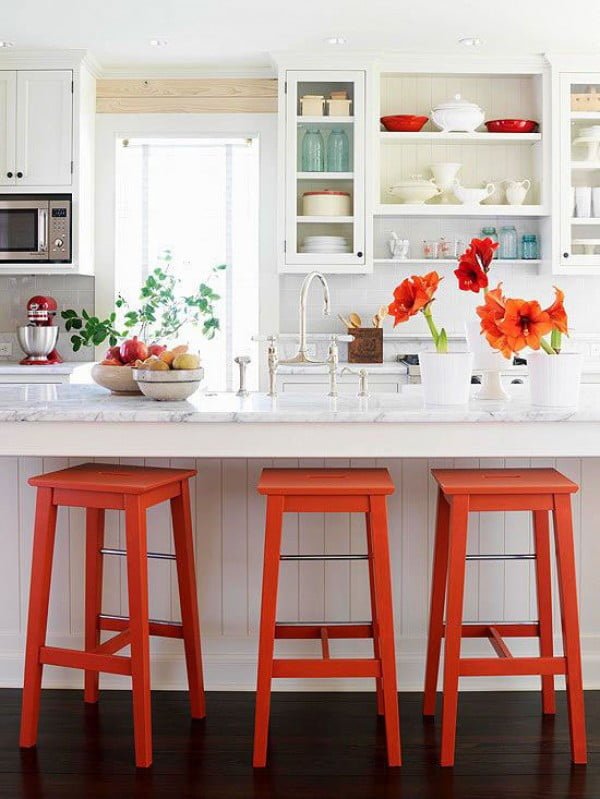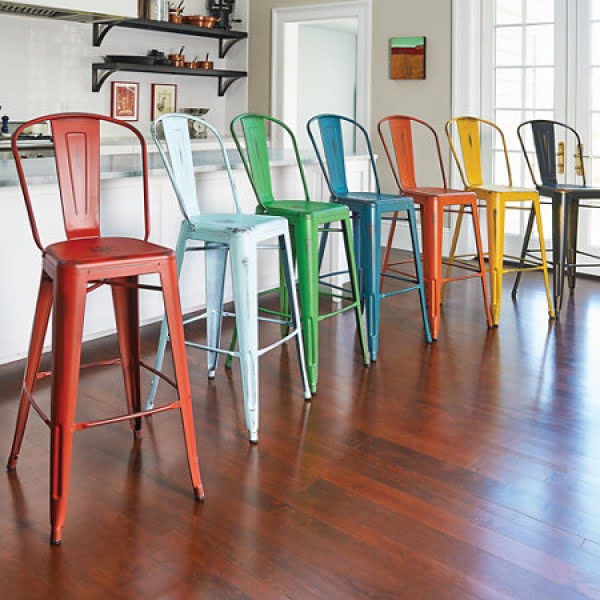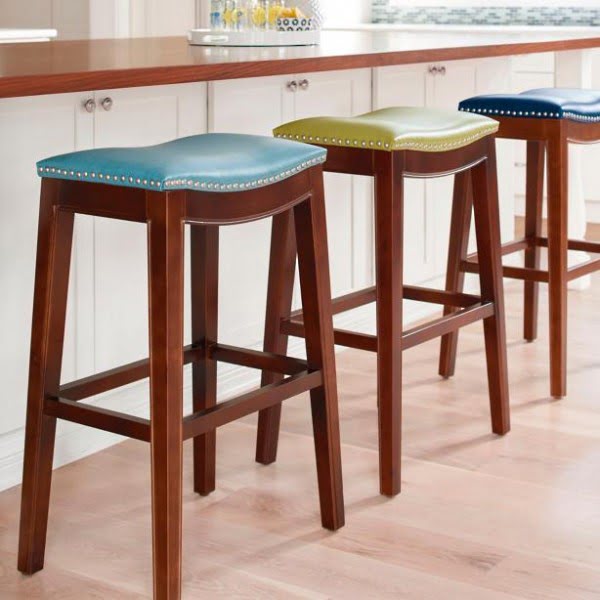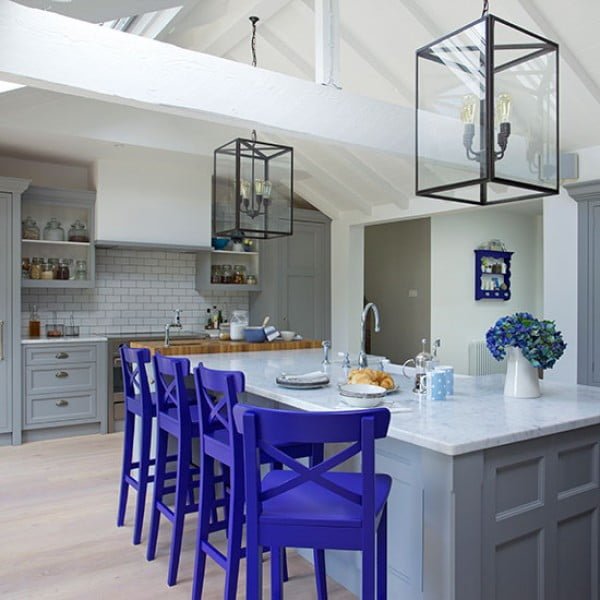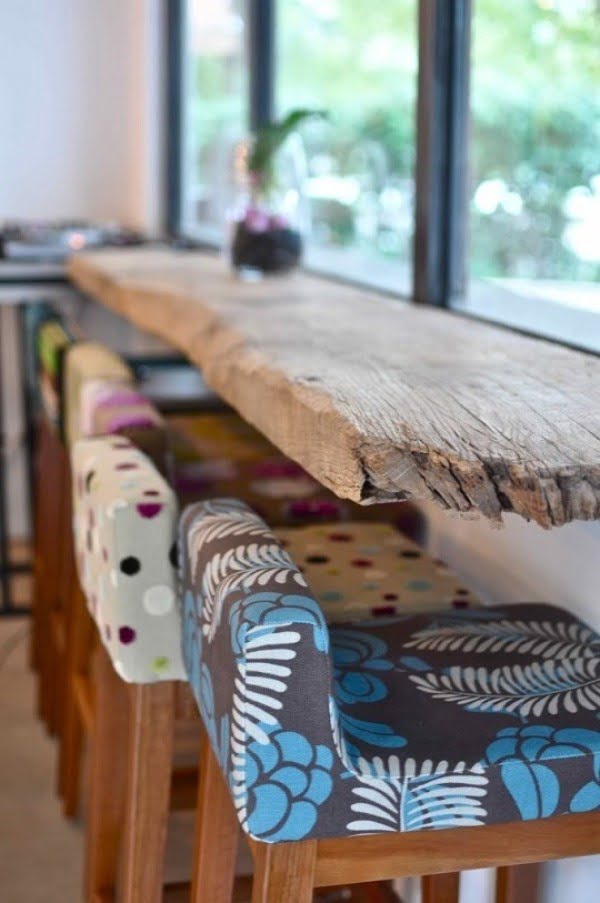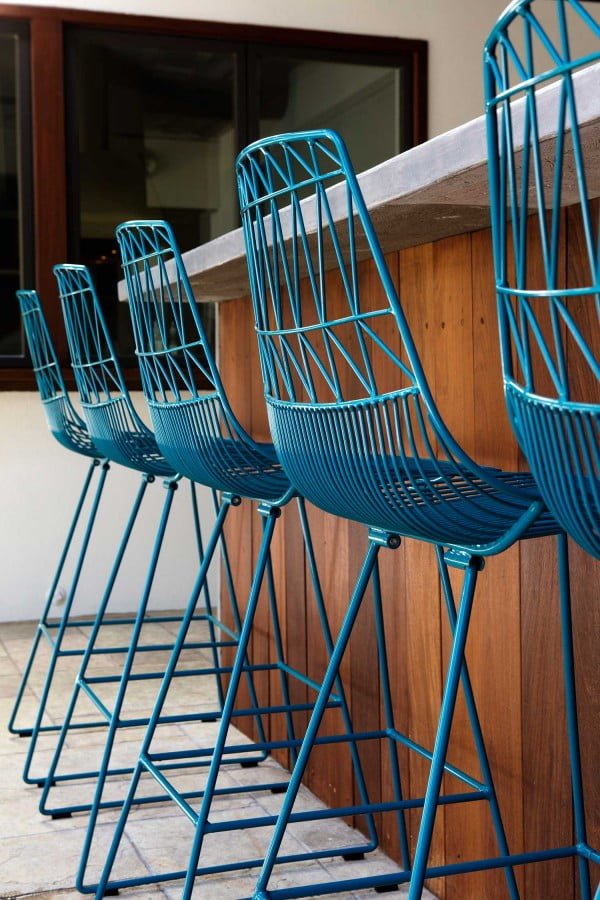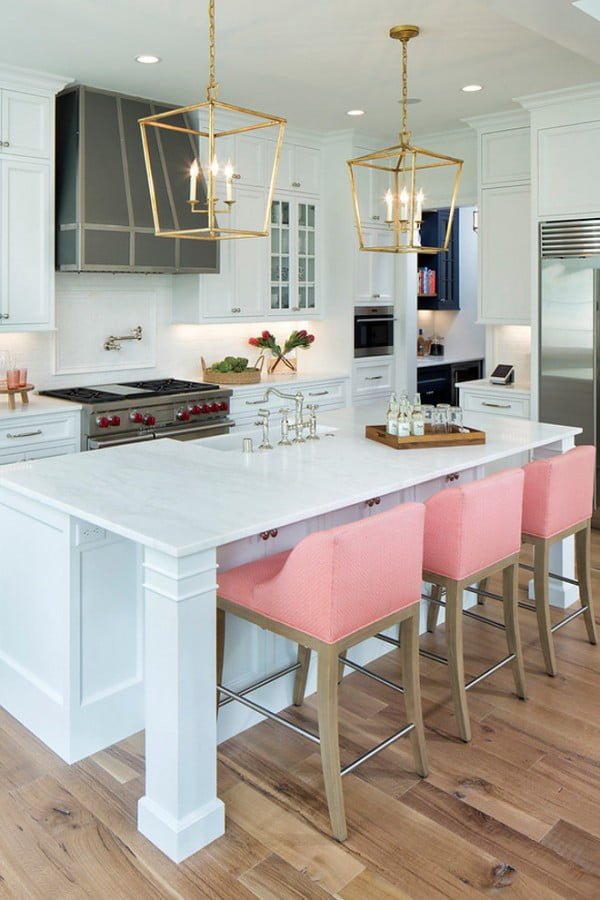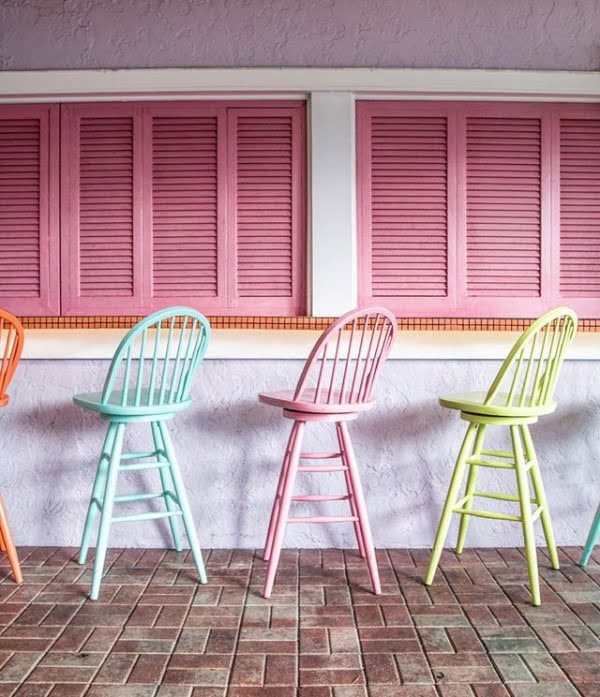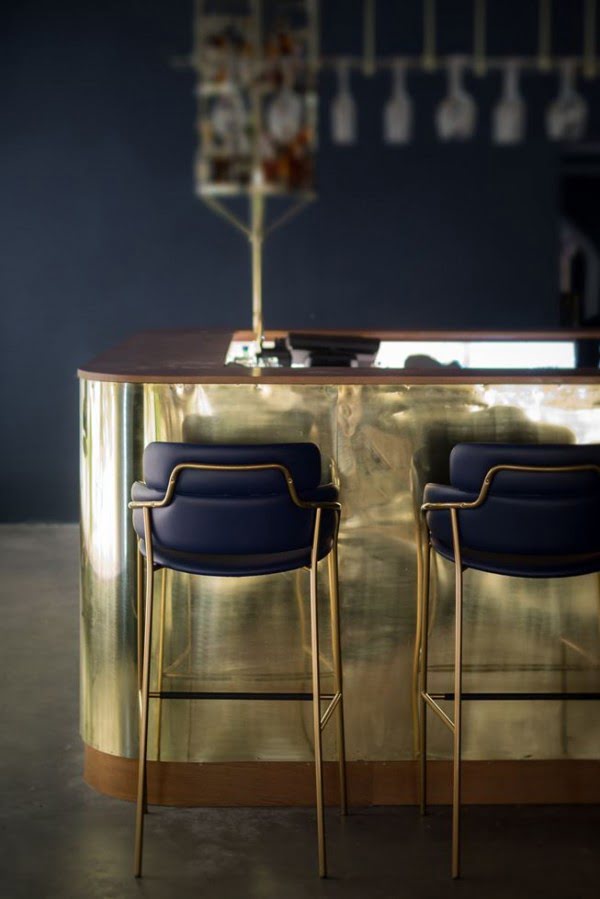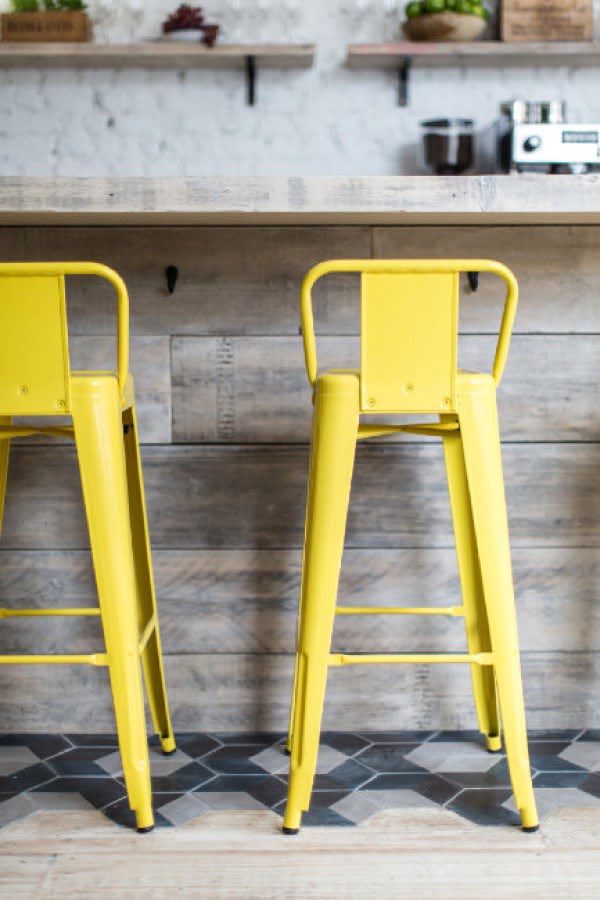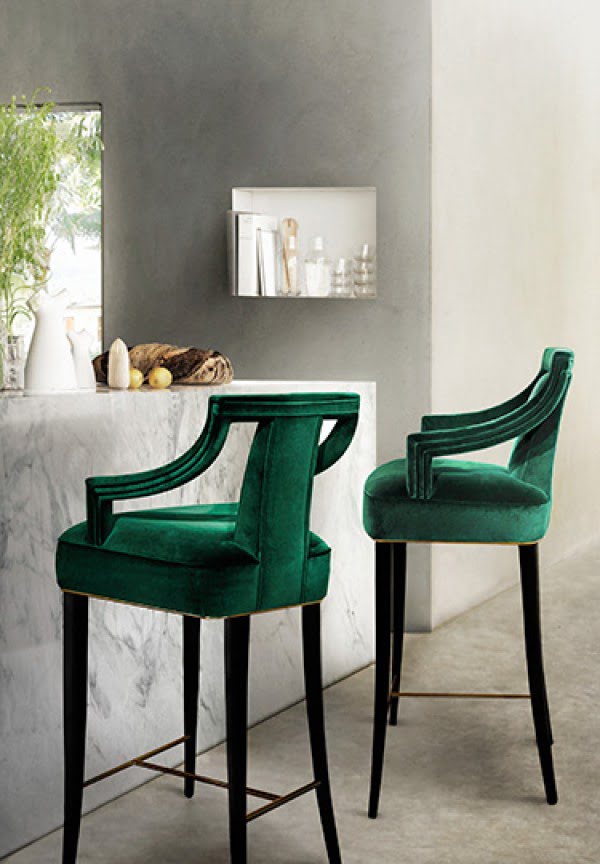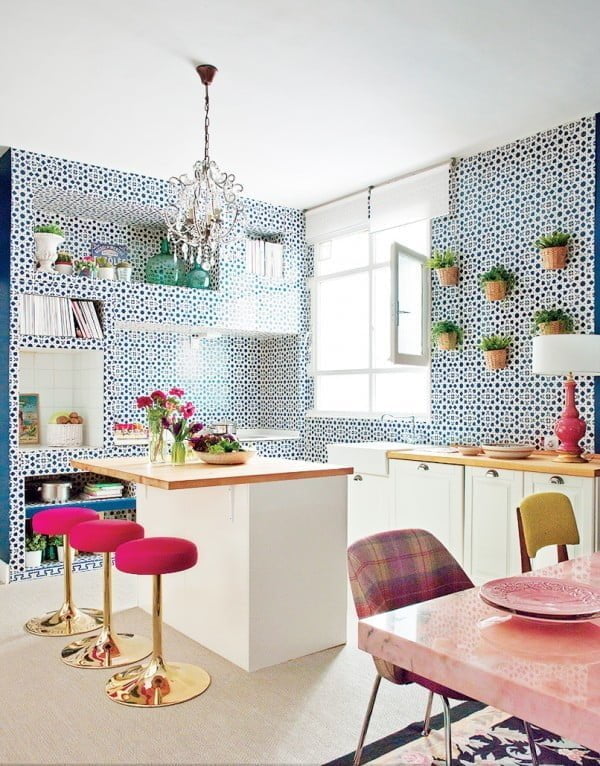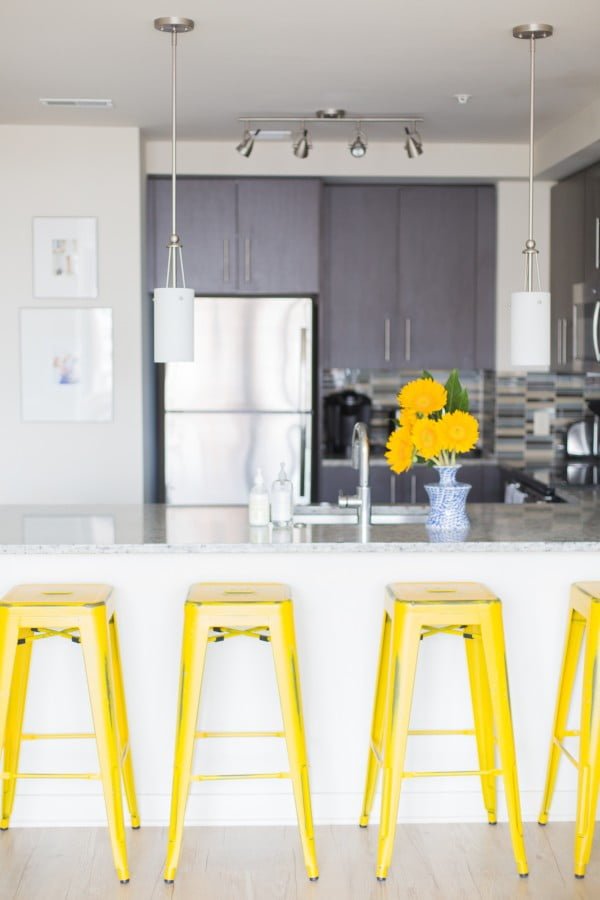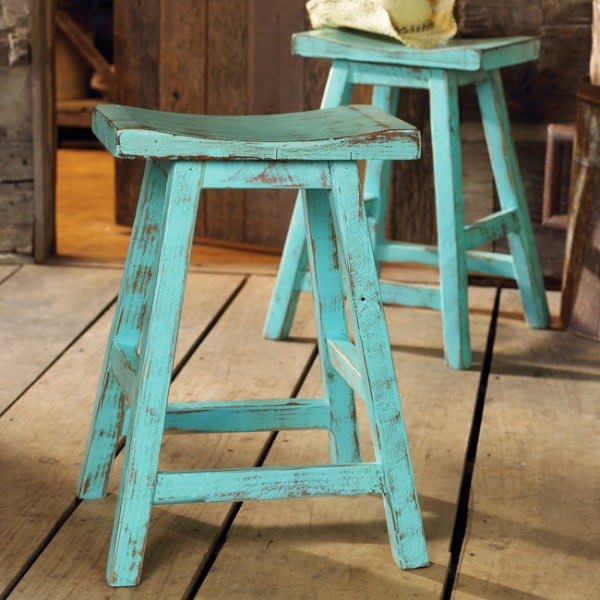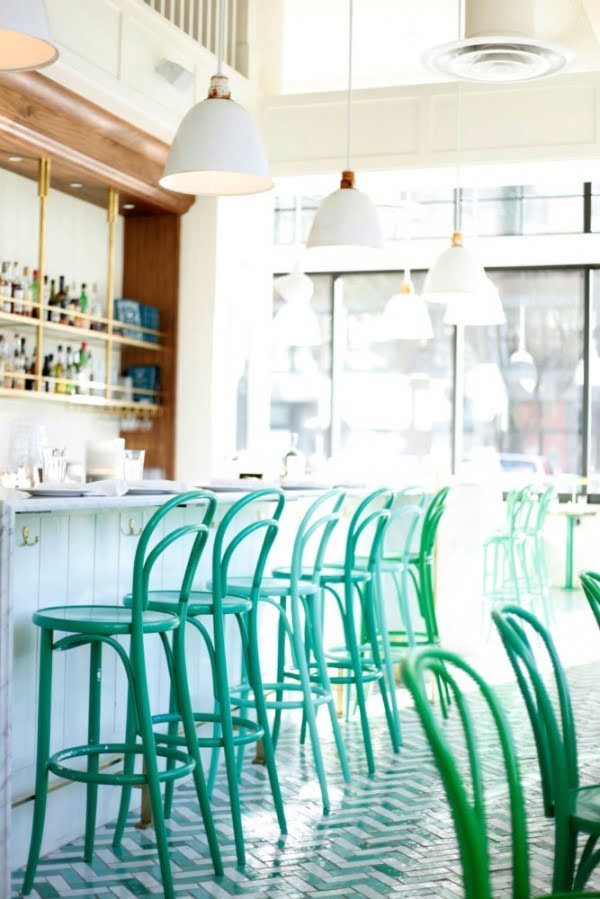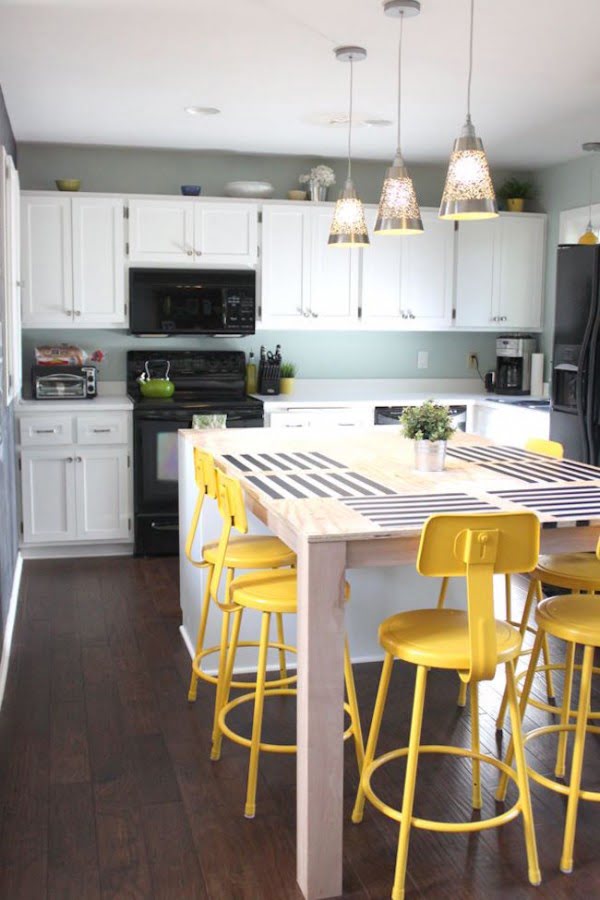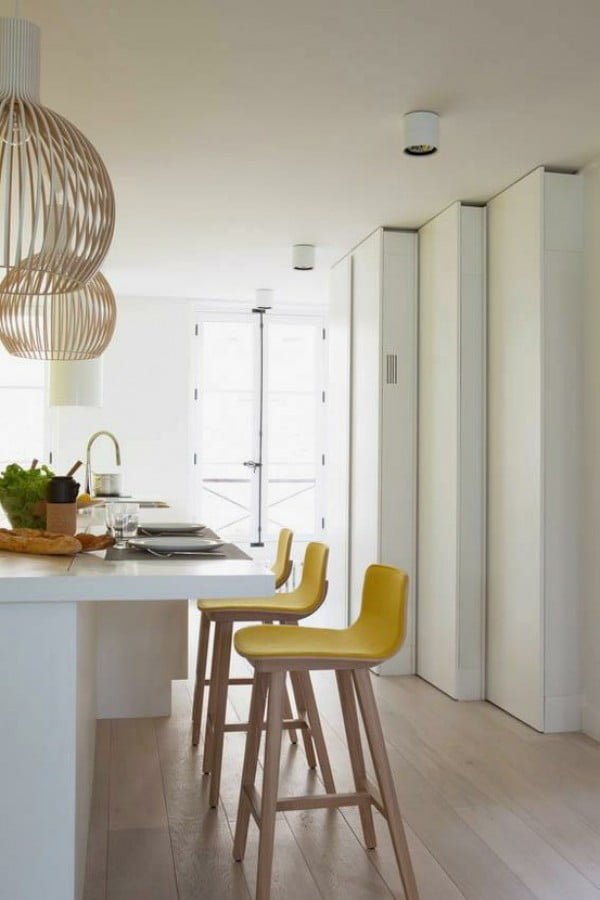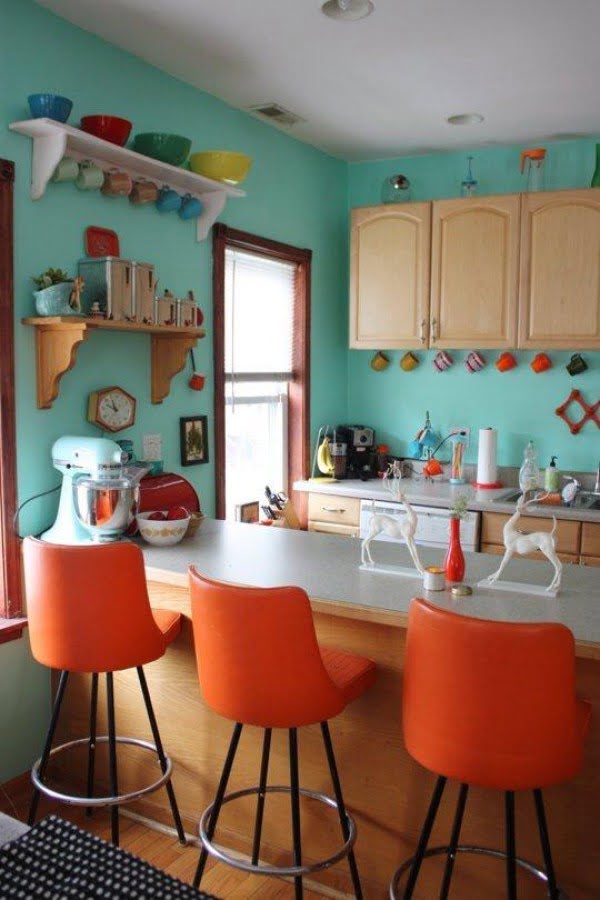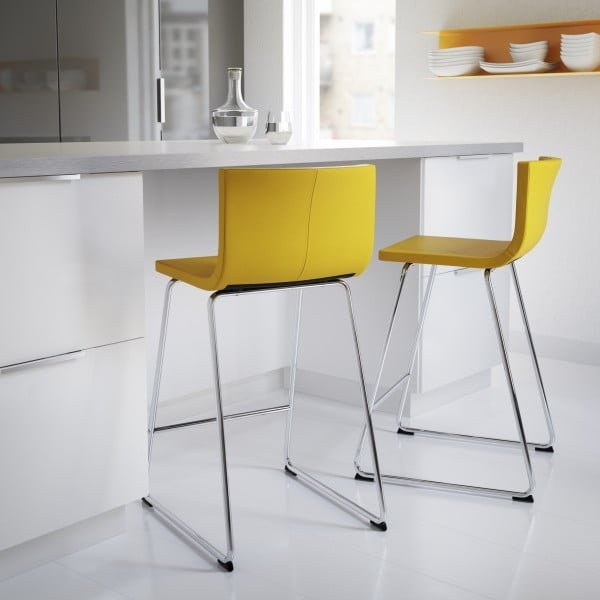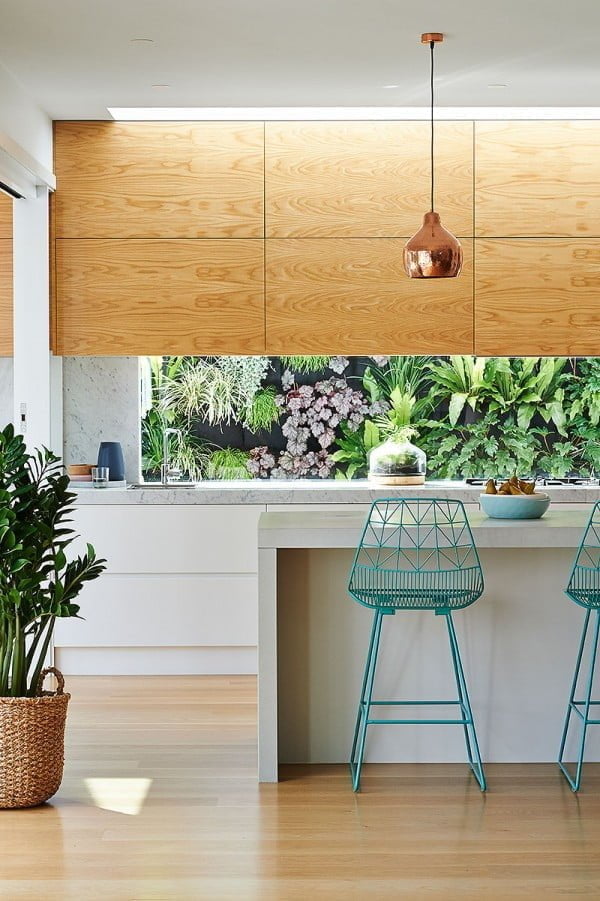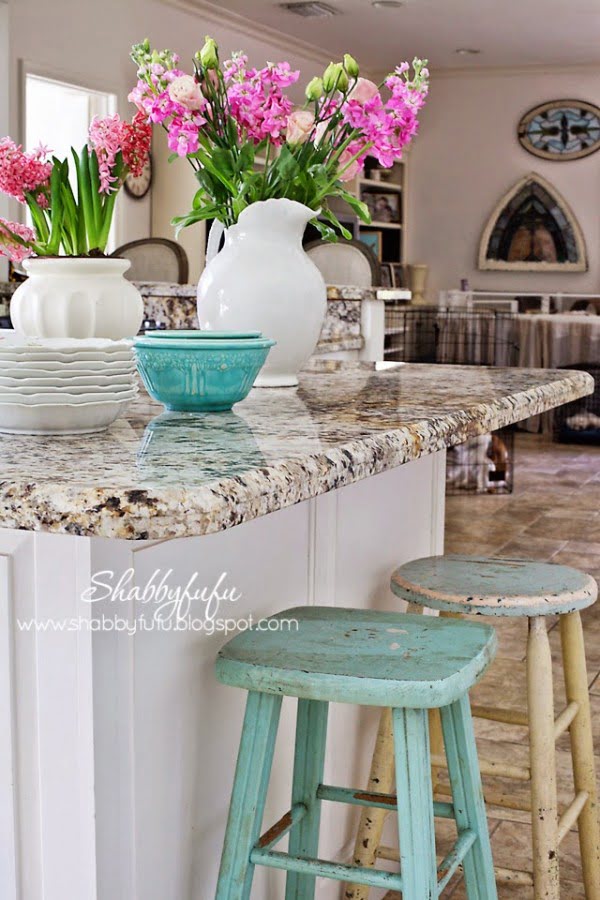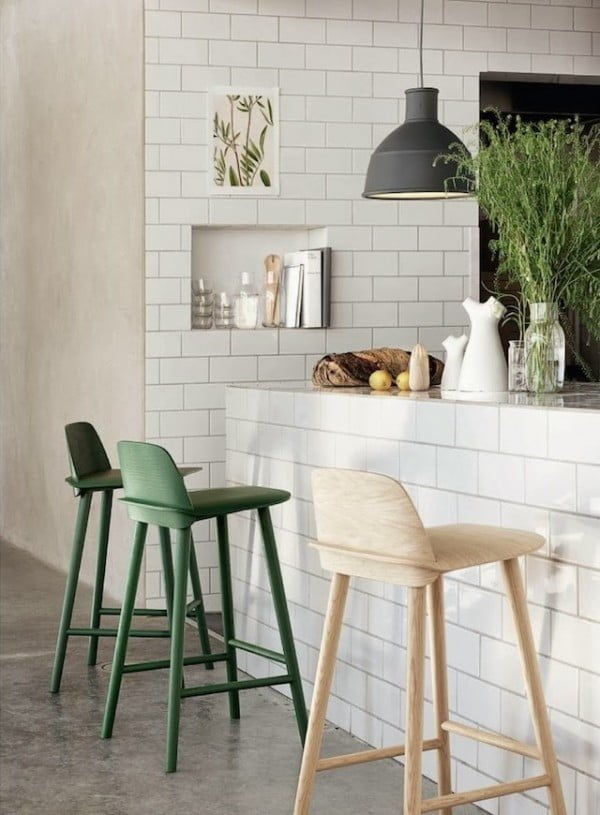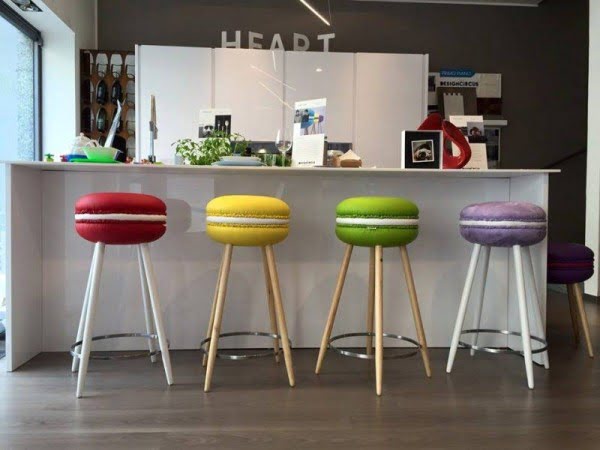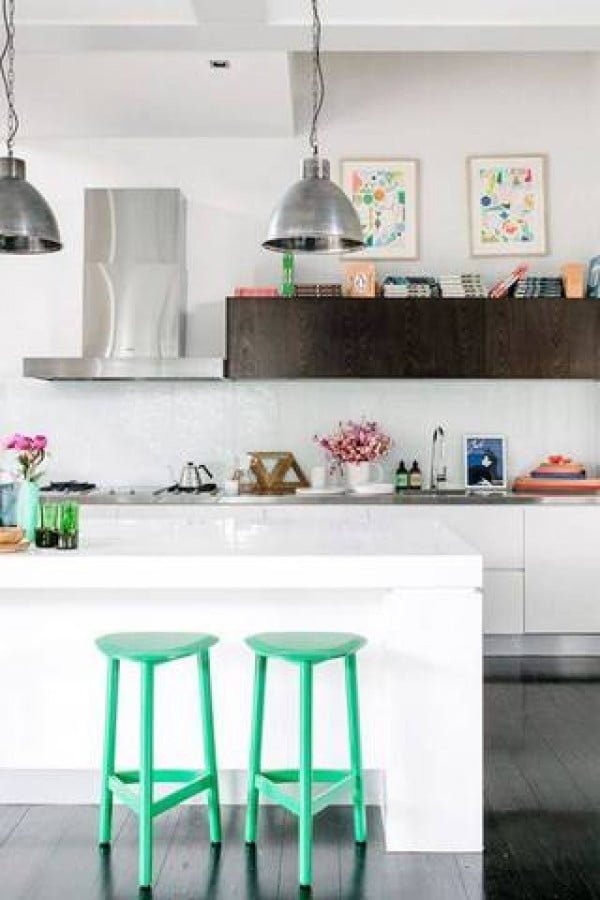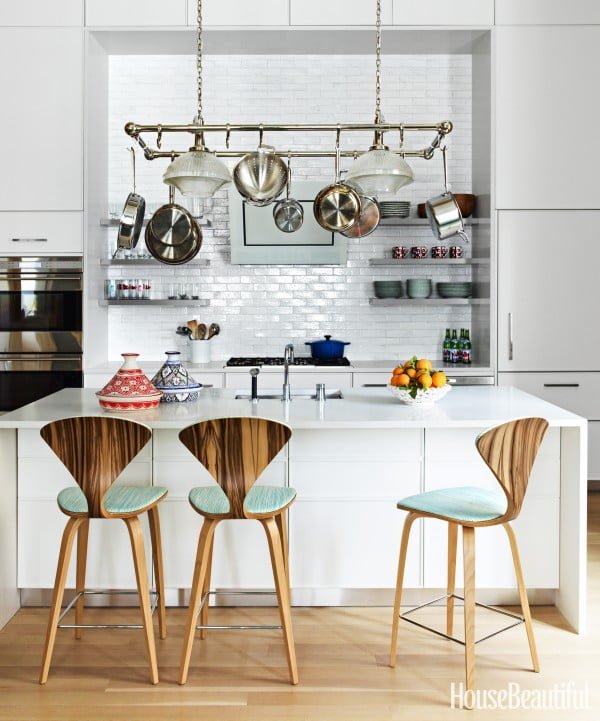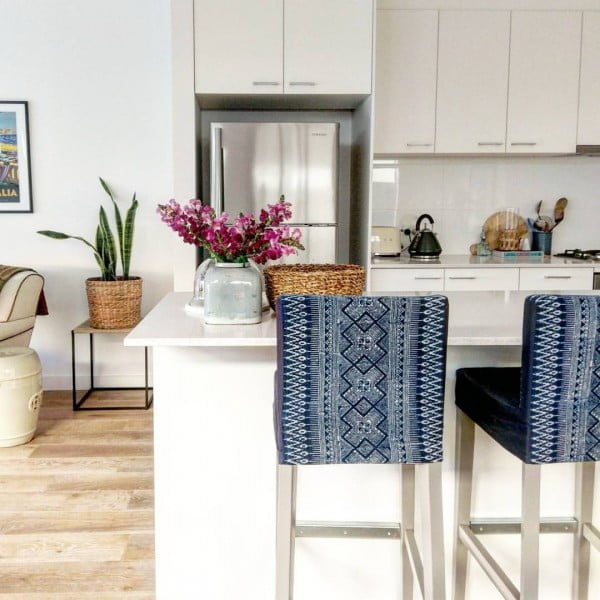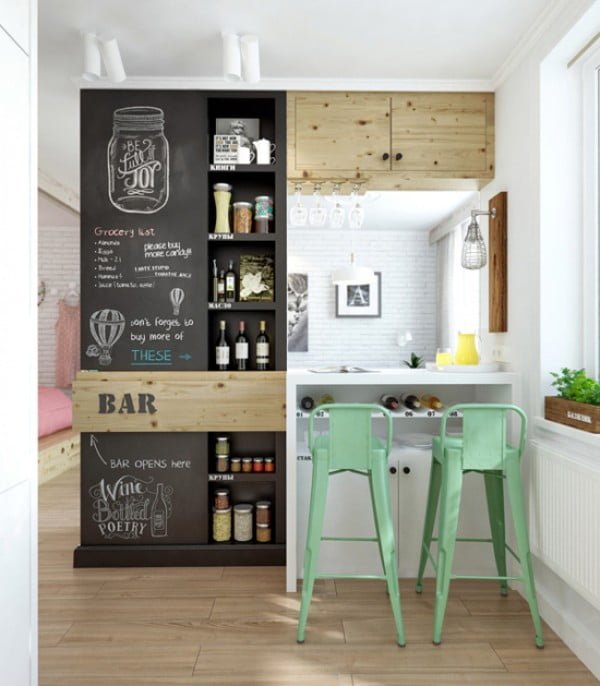 What's Inside?
Why Choose Colorful Kitchen Bar Stools?
Many people like to choose neutral colors for kitchen cabinets, appliances, counters, and floors; then, accessories can be used to bring in the colors you want in order to accent the decor of your kitchen. One of the nice benefits of this type of decorating is that you can switch out your accessories and create an entirely new kitchen decor without having to do a major remodel. If you want a different color or style, you can buy a new rug, change out your countertop accent pieces or even hang new curtains, and your kitchen will be transformed with very little work or expense. Kitchen bar stools are an excellent way to bring in that extra color and give your kitchen a bright and vibrant feel, and they will coordinate with your other accent pieces for a perfectly finished looking kitchen design. Most people consider the kitchen to be the heart of the home, so adding a touch of bright color can certainly help add that focus to your kitchen space.
Types of Kitchen Bar Stools
Of course, not all kitchen bar stools are bright and colorful. You'll find an extensive selection of stools, including some that are natural wood, chrome, or even rattan or wicker. Additionally, some stools have a back on them, so you can sit back and relax, while others have a foot rest for added comfort. You'll also find kitchen bar stools that swivel as well as some that are nothing more than a round stationary seat that is mounted on a set of sturdy legs. There are also bar stools that are similar to captain's chairs; they have a wide seat, sturdy back rest, and arm rests on either side. These bar stools are generally very comfortable and can be an excellent way to add style and comfort to your kitchen.
While a captain bar stool can certainly be a nice feature in your kitchen, they do tend to take up more space than other types of bar stools. The wide arms and foot rest need extra space, so if you have a smaller kitchen, this style might not be your best option. Wicker and rattan furniture are generally light weight, making them easy to move around, but this type of material can be difficult to keep clean, especially if you have small children who tend to get sticky fingers on everything. Swivel stools are very convenient because they tend to offer added comfort while being more streamlined, making them an easy fit in almost any kitchen.
Pros and Cons of Colorful Kitchen Bar Stools
When you choose bright bar stools for your kitchen, you certainly get an opportunity to add a wonderfully fun and lively touch to your kitchen decor; however, bright colors don't always work with every home design. This can be especially true if you have a more formal style of home. Of course, some people just prefer a more neutral color scheme, which can also be very easy to use when decorating. Many bar stools are able to accommodate a cushion, so even if you choose a neutral color, you can always add a seat cushion to help coordinate with your kitchen decor or bring in a more subtle touch of color. A great benefit with a neutral color is that your bar stools will be able to coordinate with just about any color palette you choose for your kitchen.
How Much You Should Spend?
Kitchen bar stools can range from very affordable to quite expensive, especially if you choose high-end designer stools. However, one of the things you'll need to do before you go shopping is to determine your budget. You certainly don't need to choose the most expensive stools in order to get a great looking bar stool that will last for years.
Whether you choose colorful kitchen bar stools or you opt for a neutral color, make sure you choose a size that will fit in your kitchen. It can be easy to misjudge how much space you have around your counter. You'll also want to leave room so that people can easily get in and out of their stools without feeling too crowded.
Liked this article? Here's what you can read next: