Last updated on January 21, 2020
Redecorating a bedroom doesn't necessarily mean spending a lot of money on furniture or paintings. It is just adapting the room to your current needs and increasing its functionality.
First, focus on the things that annoy you. What is the room's biggest flaw? Is the ceiling too low, or are you not a fan of the current decor?
Adjust your expectations so that they can be met more easily, and you don't end up disappointed. It is too expensive to change the entire structure of the house. The goal isn't to demolish the whole room, but to make it more functional and pleasant to be in.
So, if you're tired of your plain old bedroom look, and you're thinking about remodeling it, here are the three easy steps you can take to achieve a modern and cool look.
What's Inside?
Where's the Bed?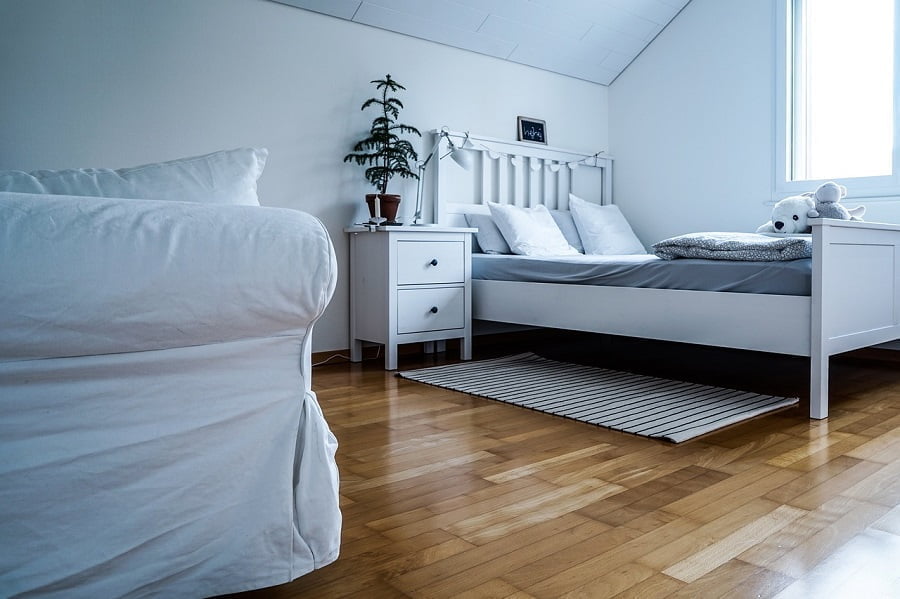 Think about the current size and the position of your bed. When people have trouble sleeping, most of them use medication or just become sleep deprived over time. Sometimes, the problem is the bed and its location.
If you hear noise from other rooms, it means the bed is too close to the door. You might want to move the bed more towards natural light, opposite the door.
Enrich the bedroom with a king or queen size bed, which provides the utmost comfort. If you are on the fence about a low bed vs. high bed, think about how well it matches the rest of the bedroom.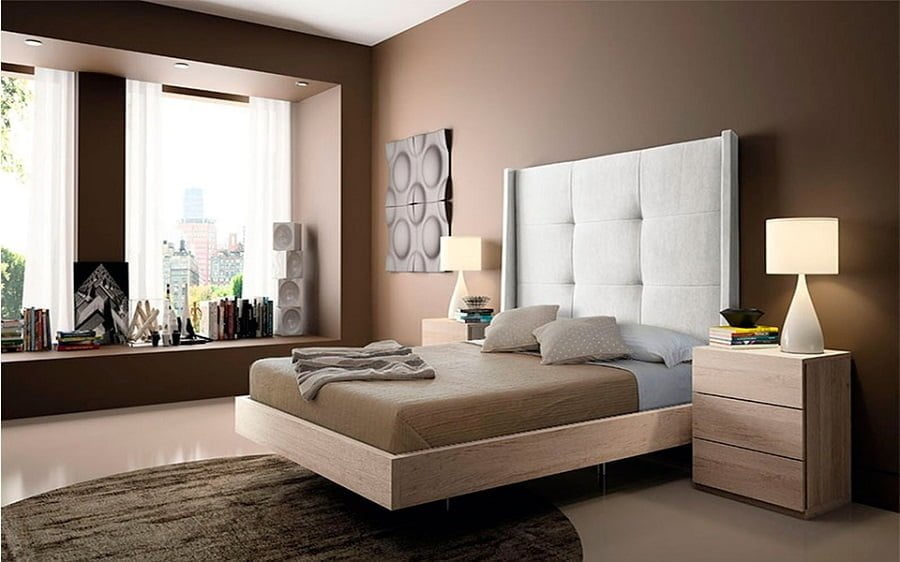 If you're leaning more towards industrial design and contemporary bedroom design, a better choice would be a low bed, which is a modern version of a regular bed and can be embellished in various ways. A high bed is great for a traditional bedroom with wooden furniture items, which lacks storage space.
Refresh the Room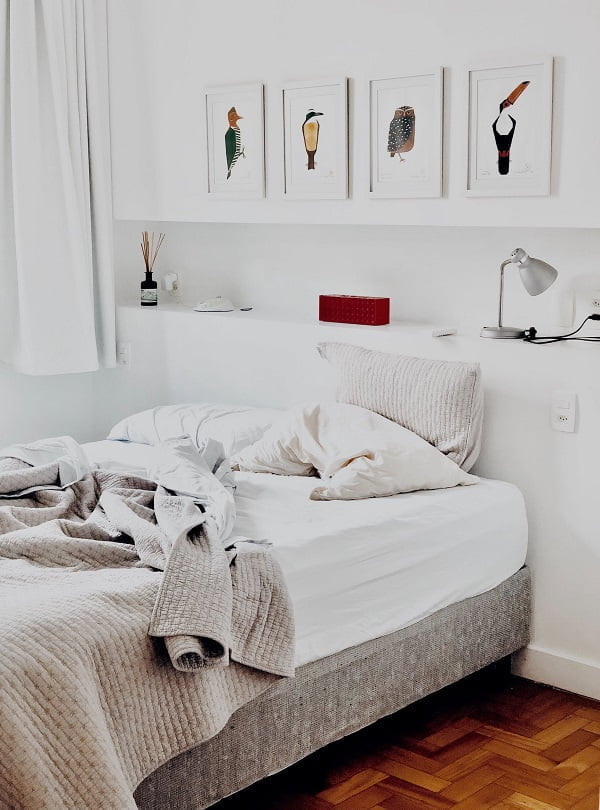 For your room to become more open and inviting, you need to think about changing your current color scheme. It is not necessary to follow different trends or rules but just go with the flow.
If your room decor is in neutral colors, you can spice up the room walls with wallpaper for your "accent wall" or a patterned curtain. If you are more conservative, just choose a wall color that will align with the rest of the decor.
And if you want to turn some heads, opt for interesting patterns, or enhance the neutral decor color with bold walls. Even though it is time-consuming, the great thing here is that you can do it yourself, since it is a low-cost project.
Make the Floor Happy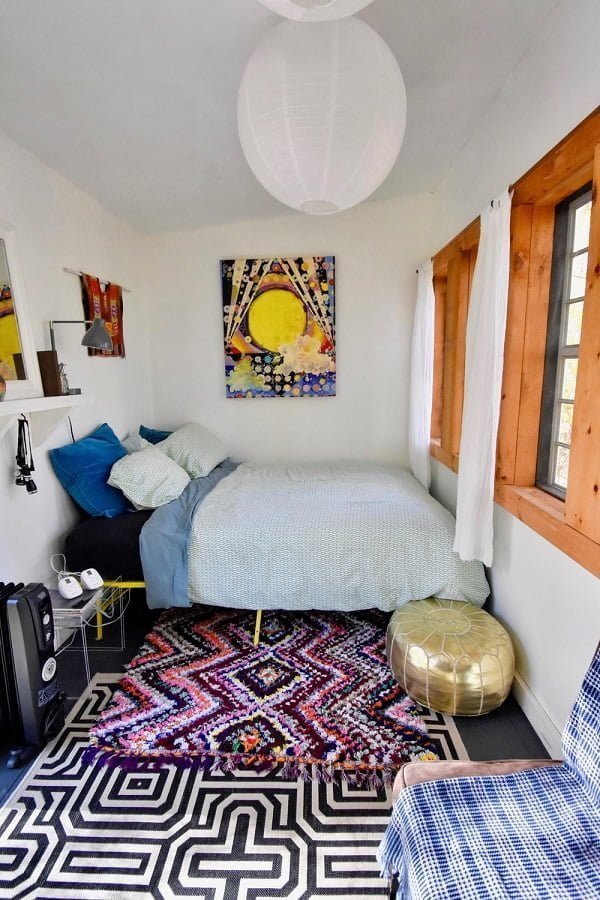 Area rugs are the new trend for the upcoming year – they are making a comeback. This decorative trend is a cheap version of changing the flooring in your bedroom.
From rustic to modern ones, they all give off a different vibe. You can choose from a variety of designs that will complement your bedroom decor the best. Even if the bedroom design is up-to-date, you can still think of a way to incorporate the rug.
Geometric design and a clear rectangular shape goes well with the industrial design. Earthy pastel rug colors match the decor that includes greenery and an abundance of natural light.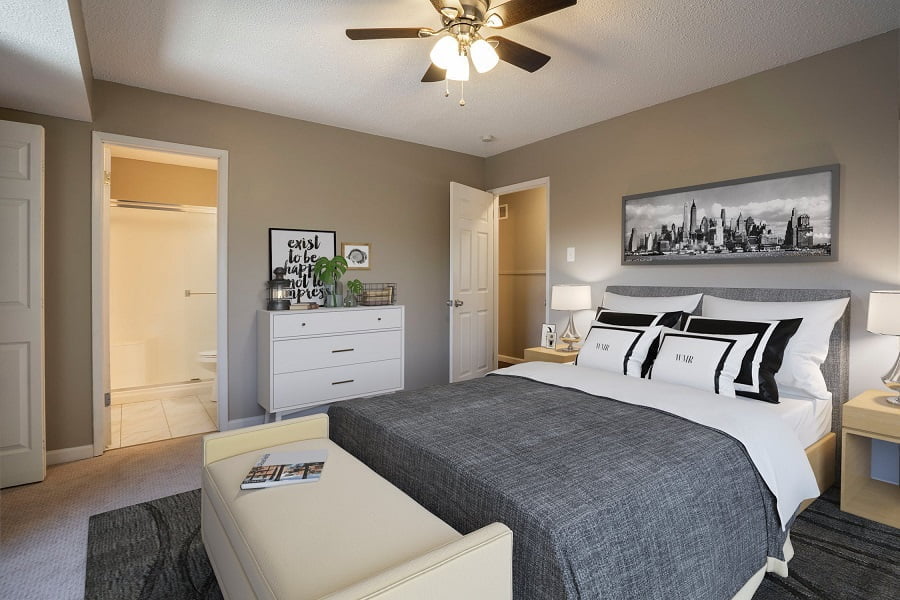 For instance, a darker rug goes well with darker beddings and vice versa. The elegant white color of the mattress is there to tone down this darker vibe.
Redecorating your bedroom should be a fun process and an experiment to determine your style and color preferences. There is no need to overdo it or spend more money than you can afford. What are your thoughts on bedroom remodeling?
Liked this article? Here's what you can read next: