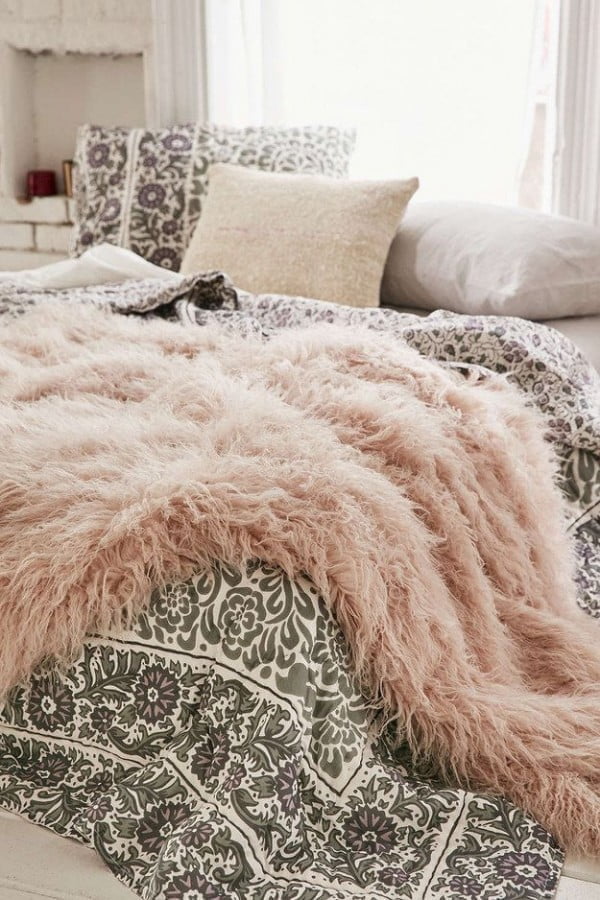 Last Updated on
One of the most popular ideas suggested by interior designers all around the world is creating a "you corner" in your home. This place should be completely personal where you can be alone and reflect. A cozy bed can be such a place.
On the other hand if you share your bed with your partner, you can cozy it up for your quality time as a couple. Whatever the reason, making the bed the coziest place on earth is one of the keys to a complete and personal home decor. Here are 11 ideas how to make that happen.
Layer Pillows and Blankets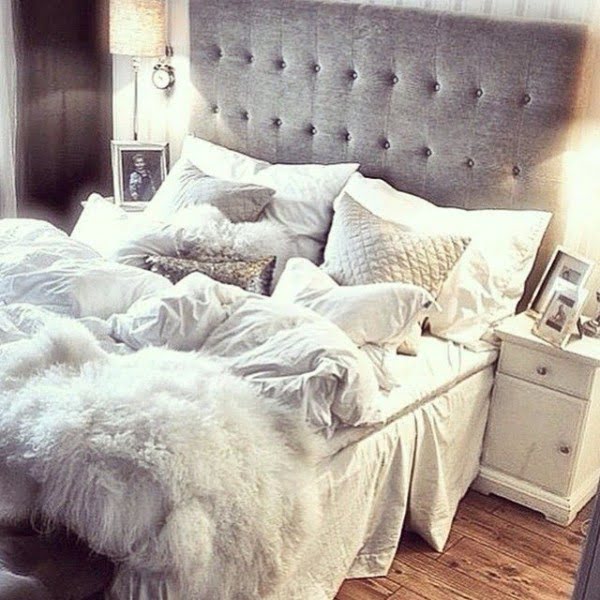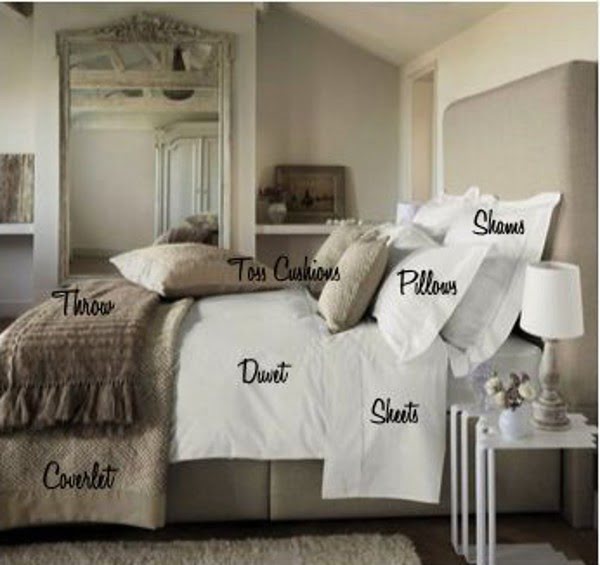 The number one idea for a cozy bed is always to layer pillows and blankets. Refer to the above arrangement scheme for a good idea of how to layer them.
Knit and Lace Blankets
Hand knit blankets provide you with such a warm touch and are wonderful to curl up in on a chilly evening with a cup of tea.
Create a Canopy
The closed space that a canopy creates only adds to the private coziness, so consider making one. This dreamy bohemian bed design with an addition of fairy lights is really inspiring.
Get a Faux Fur Rug
The entry to the bed is just as important as that's where you'll plant your bare feet first thing in the morning. It's also an inviting extension to the bed that welcomes you with its fuzziness.
Use the Windows
This won't always work but if you have a big window with easy access to it, consider pushing your bed against it. You'll possibly get a great view to wake up to, or something to stare at while you curl up for a lazy afternoon.
Faux Fur Blankets
Add more fuzziness to your bed with faux fur blankets.
Add Patterns
Use patterned blankets and pillow covers for a little bohemian touch.
Use Lights
Multiple spot light sources or fairy lights create a cozy ambient lighting and a soothing atmosphere.
Have Something Fuzzy to Hug
Get a fuzzy pillow or a plush toy, whatever your preference. But having something fuzzy to hug can be the main thing that makes your bed that much cozier.
Plants
Consider having some plant pods somewhere around the bed for a touch of nature and a calming accent.
Make the Colors Count
Go either for a monotone color scheme or a mellow palette. Vibrant colors make you alert and don't have such a soothing cozy effect.