Last Updated on
A little paint job can go a long way to add accents to home decor and we're talking not only about the walls. More importantly, painting is one of the easiest ways to update your decor, it's often the first thing done when remodeling.
With that said, a geometric paint job is an easy way to create accent patterns that will surely make a great focal point. Here are 10 ideas for your inspiration.
What's Inside?
Dresser Diamonds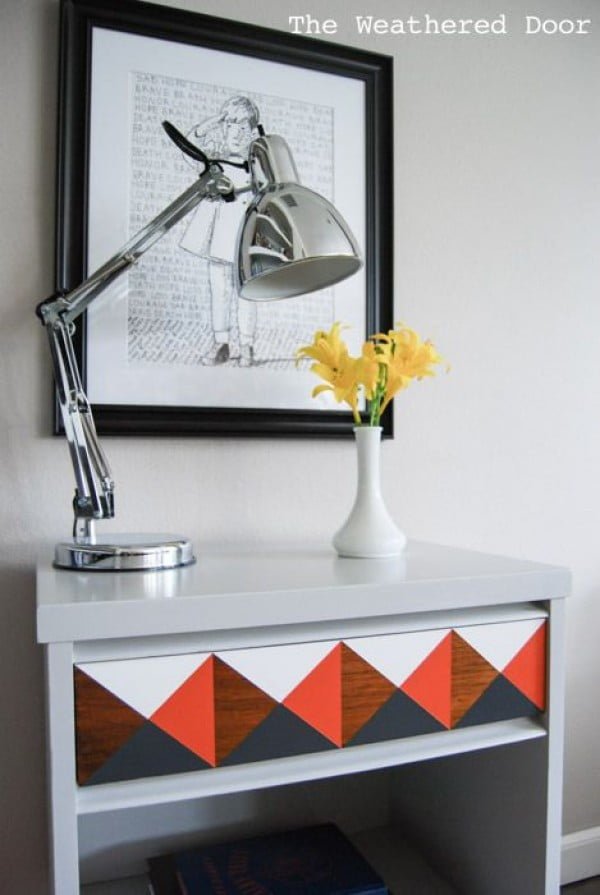 This dresser is painted in diamond pattern as a way to add color and depth to its design. The pattern is simple enough yet it has a strong visual appeal.
Wall Diamond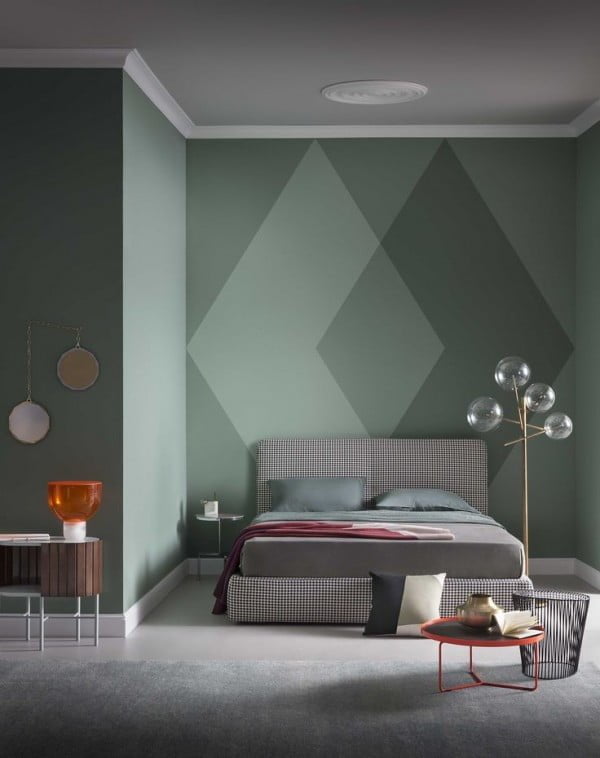 Painting diamonds in a different shade of the wall color like this makes a subtle accent wall.
Geometric Stair Accents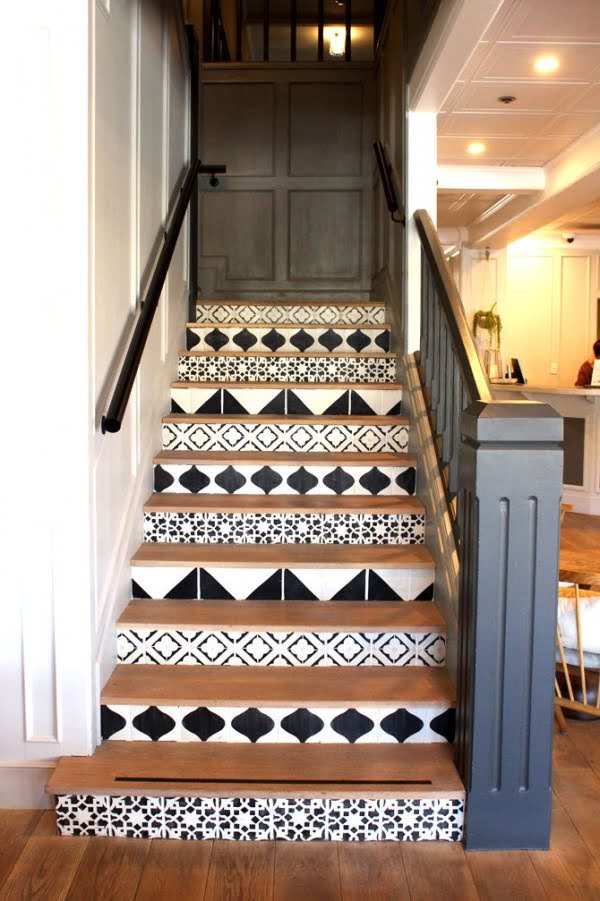 This is a beautiful combination of using pattern tiles and geometric paint job to add accents to the stairs.
Taped Shapes Wall Paint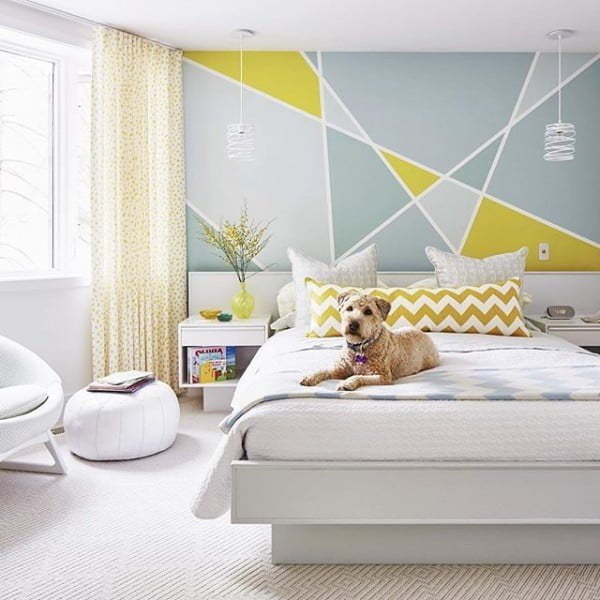 This design is very easy to achieve by taping the shapes on the wall. You can see the design before you even begin painting.
Dresser Triangles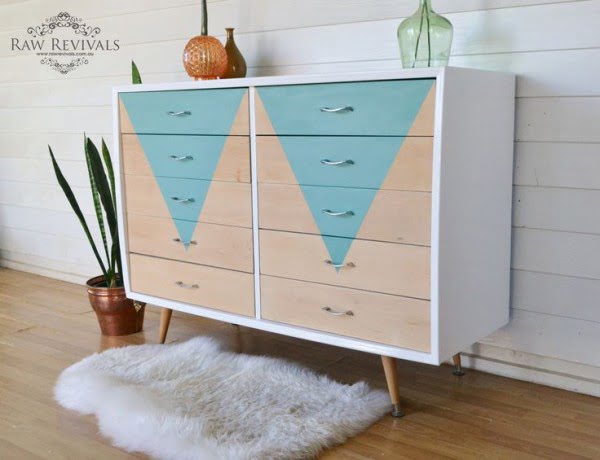 Using triangle shapes is an easy and subtle way to add accent pattern to a simple dresser design.
Vibrant Colors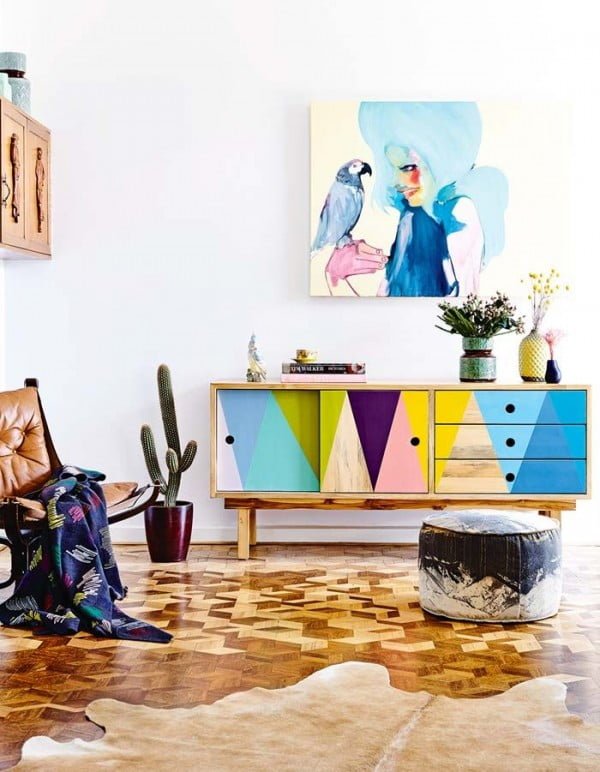 Or you can make a stronger accent with vibrant colors.
Geometric Door Paint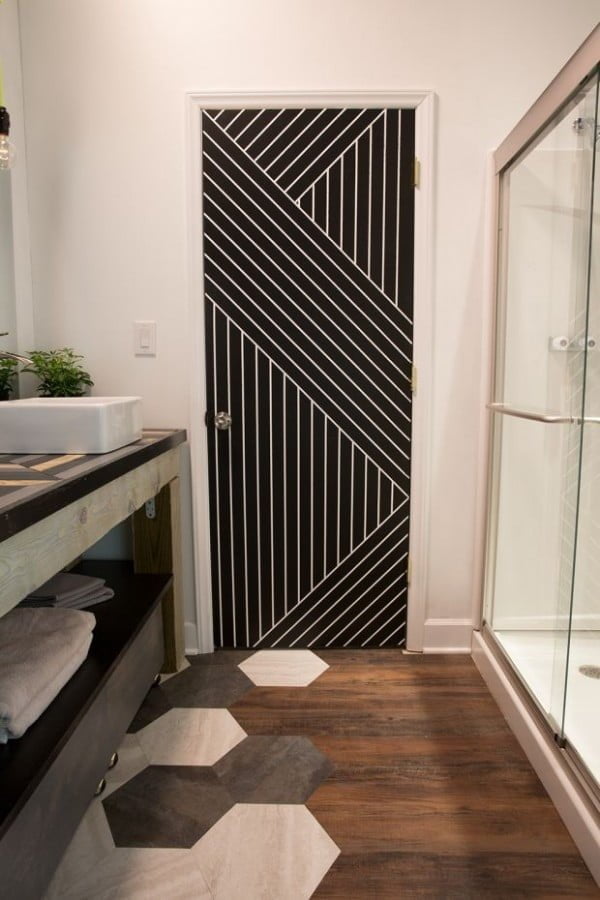 A door is an unexpected place to find a geometric paint design so it can be used to add some whimsy to the decor.
Geometric Chair Paint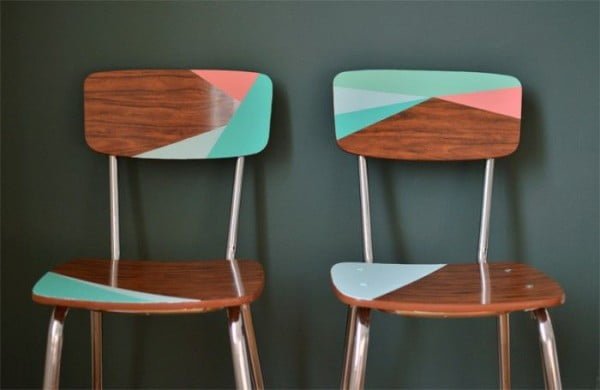 Applying just a little paint to the chairs to make subtle accents for a chic style is a simple idea that makes a statement.
Geometric Floor Paint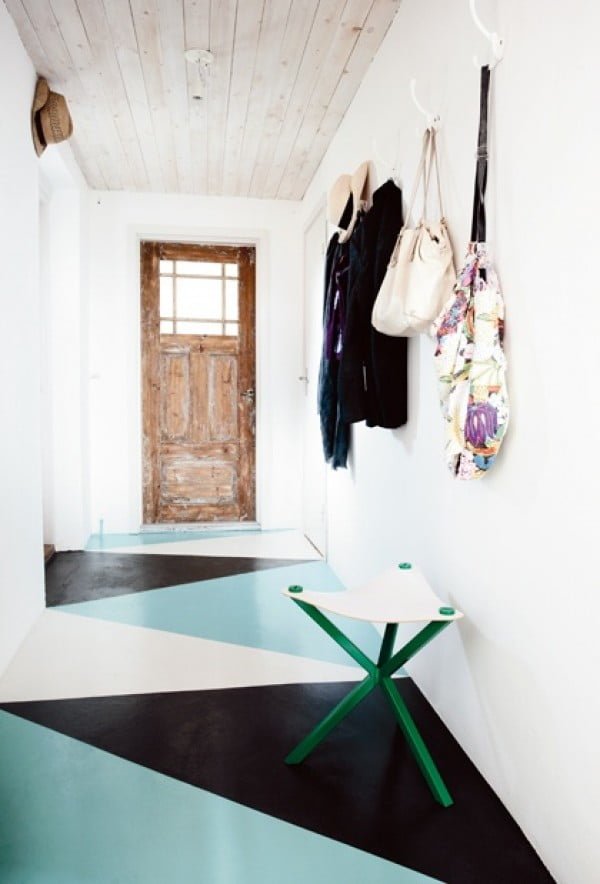 Don't forget the floor too. Though we'd not recommend painting hardwood floor, any other material is a go.
Ceiling Stripes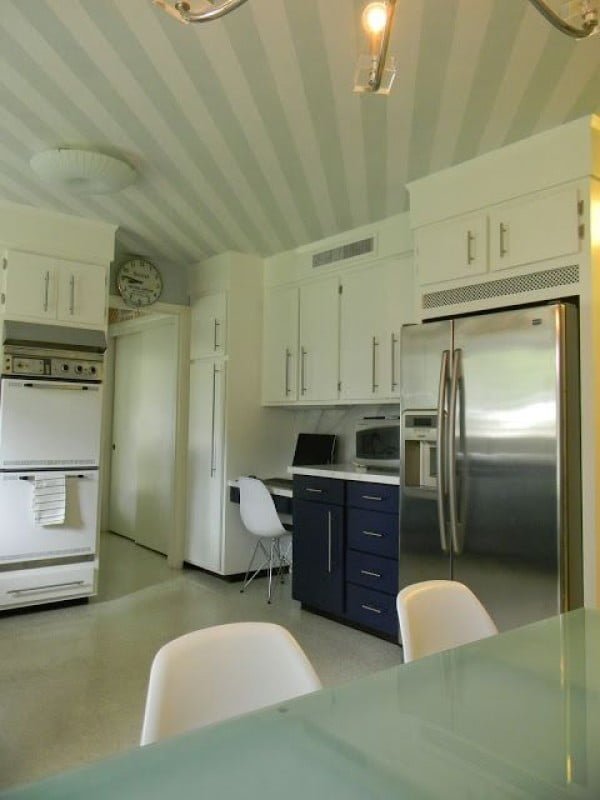 It's not an easy task to make an accent of the ceiling but stripes in a soft hue will do it.
Related reading: