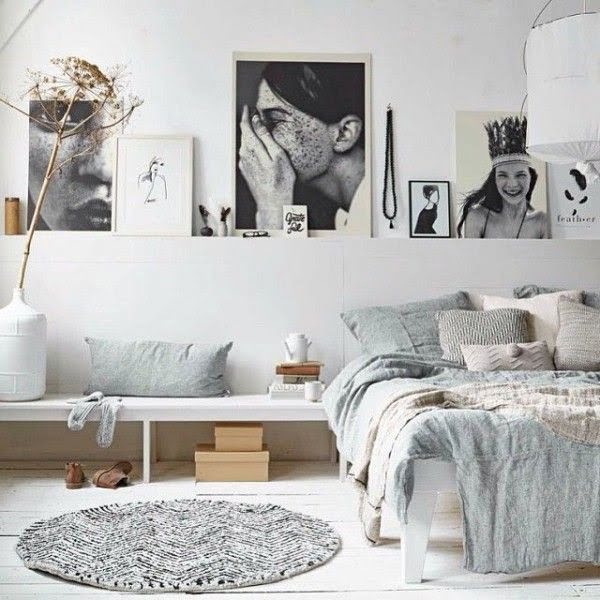 Last Updated on
Decorating your bed is a big part of the bedroom design and we amicably call it bed-scaping. It's all about decorating the bed itself and the area around it.
Today, we'd like to share some ideas with you how you can master this art, so to speak. Here are 10 easy ways how you can make your bed the most wonderful, Instagram worthy place in your home.
Stacking the Pillows
A good looking cozy bed benefits of layers of stacked pillows greatly and you have several options here. First, you have to choose your sleeping pillows – make sure they are comfortable and look at them as a backdrop – so choose neutral colors and patterns for their covers. Next, stack accent pillows and feel free to experiment with their patterns and colors.
Making the Patterns Work
We appreciate patterns of the bedding in neutral hues, nothing too eclectic or vibrant, that will calm you down for a good night's sleep. However, if you enjoy busy patterns, by all means do it.
Using Accents
Accents are like seasoning for good decor – you need them for good taste. So add them where you can, a nightstand and a table lamp is a good start.
Decorating the Walls
The wall above the bed is usually the accent wall, so make it count. You have so many options here, from paint and wallpaper, to decals and wall art. But if we're talking bed-scaping, a good choice is a wall that frames the bed, or works to complement it.
Choosing the Headboard
Yes, an attractive headboard is the best accent for the bed and the whole bedroom decor, but it can be pricey. If you're working on a limited budget, be creative and experiment with DIY options. Or just go ahead and splurge on that pretty bedroom accessory.
Make it Personal
There's no better compliment to home decor than making it personal and all about you who lives there. Same thing applies to the bed. Reflect your own personality in color, patterns, wall art and other accents as much as you can.
Choose a Focal Point
Choosing a single point of focus that attracts attention without having to fight with other accents is the number one key of great decor. So choose wisely and make sure it stands out. It can be a mirror, a piece of furniture, or even a single accent pillow.
Pick the Right Area Rug
A rug anchors the room, but an area rug beside the bed is like an entryway to your bed-scape. Crochet, sheepskin or a shag rug works great in making your bed look warmer and cozier.
Choosing the Nightstand
The options in choosing a nightstand are pretty much endless. But the key to making the right choice is always keeping in mind what it will do for your bed-scape. Will it be a complimentary accent, a focal point, or will it be a neutral backdrop for that accent lamp or a display vignette?
Don't Forget the Bed End
If you have enough space for a bend end table, bench or seating, go for it. It's a great way to add extra storage too. Think of it as the extension to the bed, so you should keep the style, colors and patterns matching or complementing.
Pin this article now – read later: