Last updated on December 30, 2019
It doesn't matter whether you're working on a DIY project, a repair job, or a home improvement gig. 
Working smart can be extremely time- and money-saving. Working smart just applies to everything – from the cubicle, to the wood shop, to the garage, to the yard.
That said, it's always better to be prepared than being stressed out and disorganized. 
Sure, no one looks forward to prep work. It may be extremely tedious, boring, and time-consuming, but in the long run, you will be more efficient and more organized in carrying out your projects. 
It is for this reason that we have listed some useful preparation and work hacks for you, especially to speed up your DIY home improvement jobs.
So, whether one of your home projects involves pergolas, bathrooms, new floors, or anything else, following our best practices to speed up your work saves not just time and energy, but also headspace. 
What's Inside?
Plan Ahead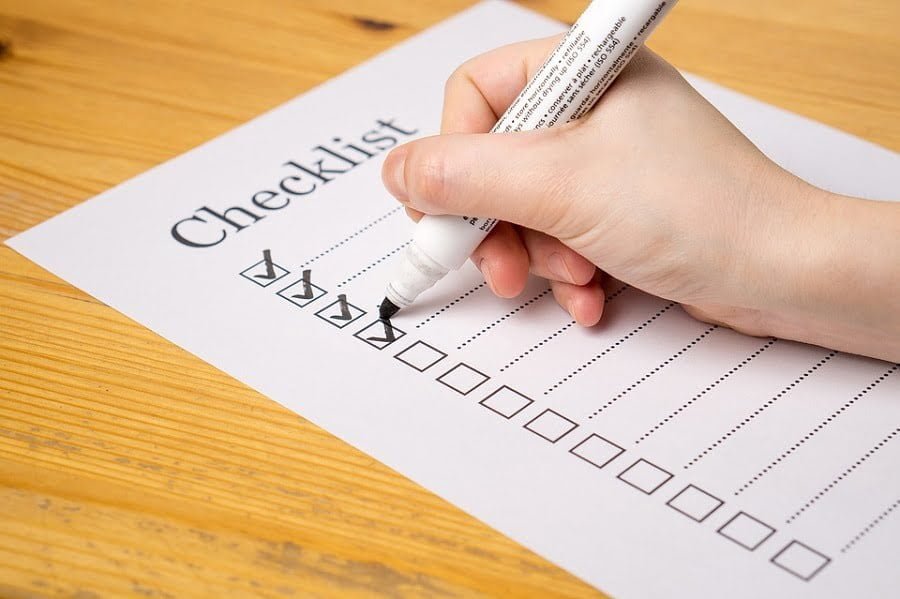 You know how the old cliché goes…the one that says that failure to prepare is preparing to fail? Well, that is very extremely true when it comes to doing your home projects – so it is imperative that you plan to succeed way ahead of time.
Before starting any maintenance activities for your home, make sure you have a basic structure for your plans. It might help you to start with a vision board or a To-Do list. It helps you focus on the things, materials, tools, and ideas you need for your tasks.
Also, you may need some outside help depending on the size and scale of your project. Make sure you inform those whom you plan on asking to help and set a date to start.
Get Organized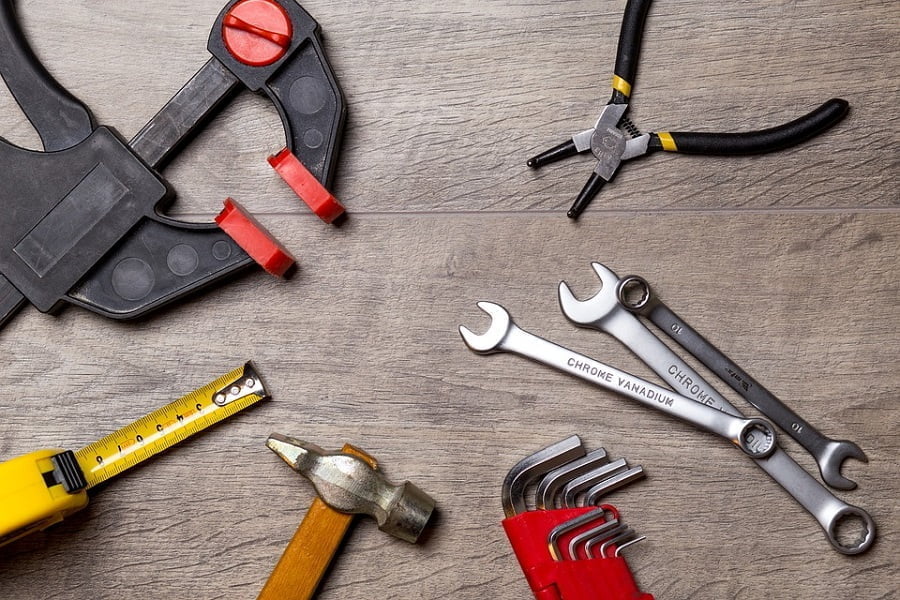 Every minute spent organizing earns you an hour. It's yet another cliché, but clichés become clichés because they are true.
That said, the next important step before starting any home DIY, maintenance, or restoration activities is to get your stuff organized. 
Knowing which exact tools you will need for your plans is nearly impossible until you carry out that DIY project. This is why it will help you to organize tools in storage containers according to the job that needs to be done. It will save you loads of time having the proper tools close at hand, and especially knowing where to find them. 
If you find yourself lacking in the tool department, ask your neighbors and friends, or buy your own (brand new or secondhand, it doesn't matter) as necessary. 
Implement a Clean Workspace Policy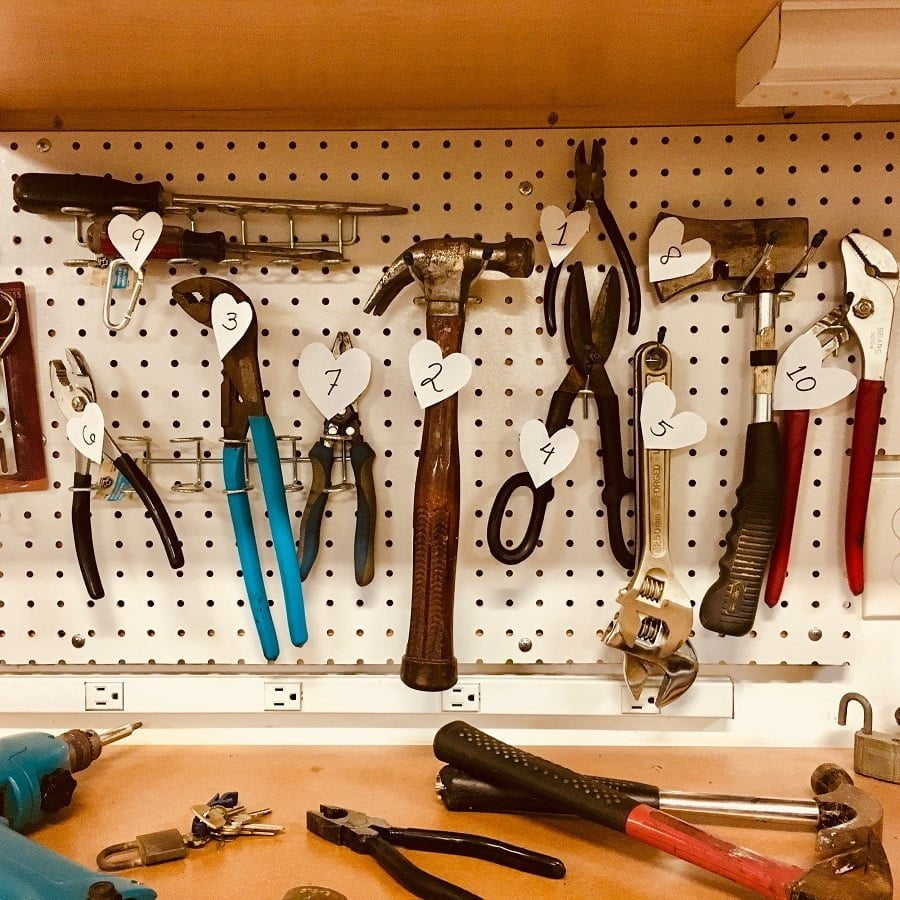 There is a good reason why companies implement a clean workspace policy, regardless of industry – be it in construction, woodworking, IT, or whatnot. And that reason is safety and ease of working.
See, a project is always much easier to handle if your workspace is clean and free from any unnecessary objects, lest you want to trip over that can of paint or slip on that loose piece of plastic. Before starting the actual work, make sure you clean up your working space. Always ask for an extra set of hands if cleaning would be a herculean effort. 
A clean working space keeps you safe and free from distractions while working.
Apply the Right Protection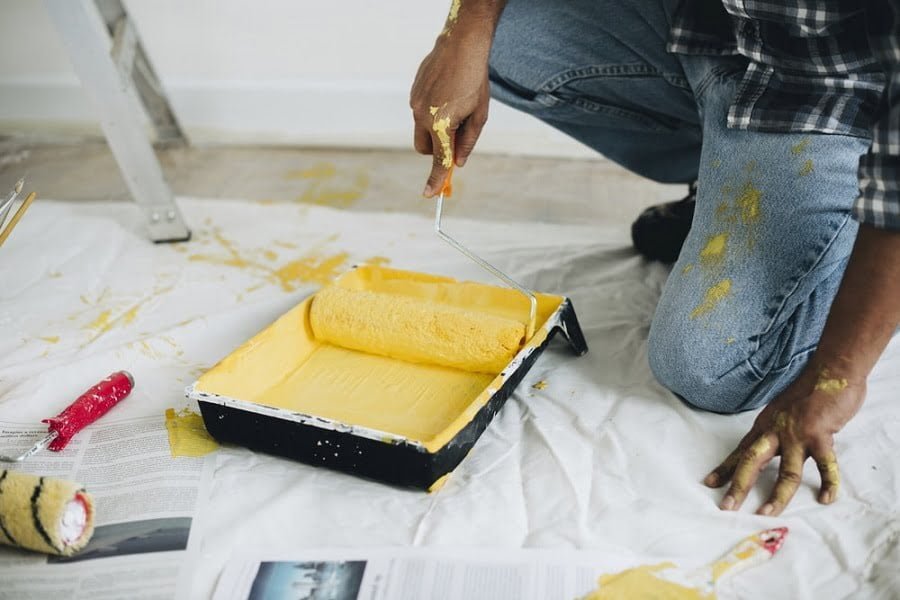 Protect the parts of your workspace you don't want to get messed up. Covering up is always a good idea. It will save you time, nerves and unnecessary long cleaning sessions after you finished your projects.
A used tarpaulin or a pile of newspapers are always handy when it comes to messy paint or restoration jobs – use them wisely.
A Trusty All-Purpose Tool for All Seasons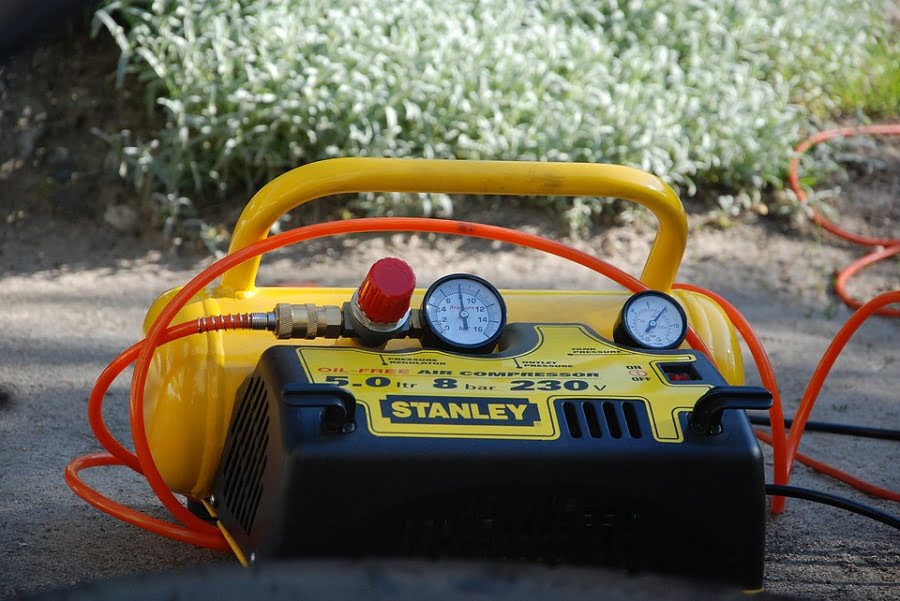 The tool we're talking about here is the mighty air compressor. These machines are mostly used to inflate hoses, tires, and so on, but there is much more you can do with an air compressor than you might think.
See, air compressors can be used for cleaning surfaces and parts that normal detergents, brushes and sponges can never reach. It's not only that, air compressors also help save time when operating tools. Adding air power means higher outputs and increased speeds, and that means less effort. 
A small- to medium-sized air compressor may just be the last missing tool in your shed that will replace your electric tools with the power of pneumatic tools.
Don't Waste Time Searching for Nails Again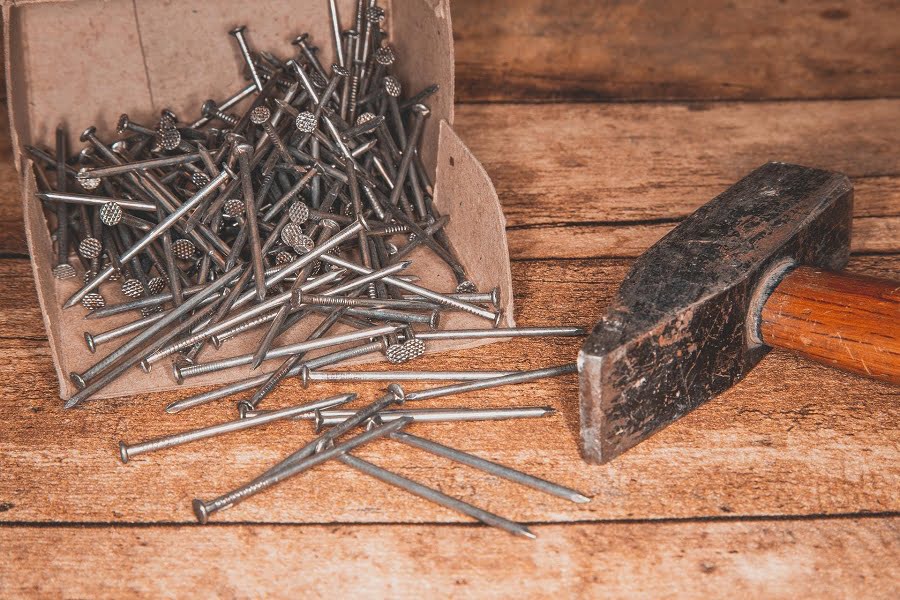 The hammer magnet hack is simple and yet extraordinary useful: Glue a magnet on the handle of your hammer. You will never have to search for nails again.
On Amazon they promote the RAK Wristband for the exact same purpose. You'll have to pay a little, but it works better than the hammer magnet and can be used with any tool that you need for your job.
Save on Paint with a Magnet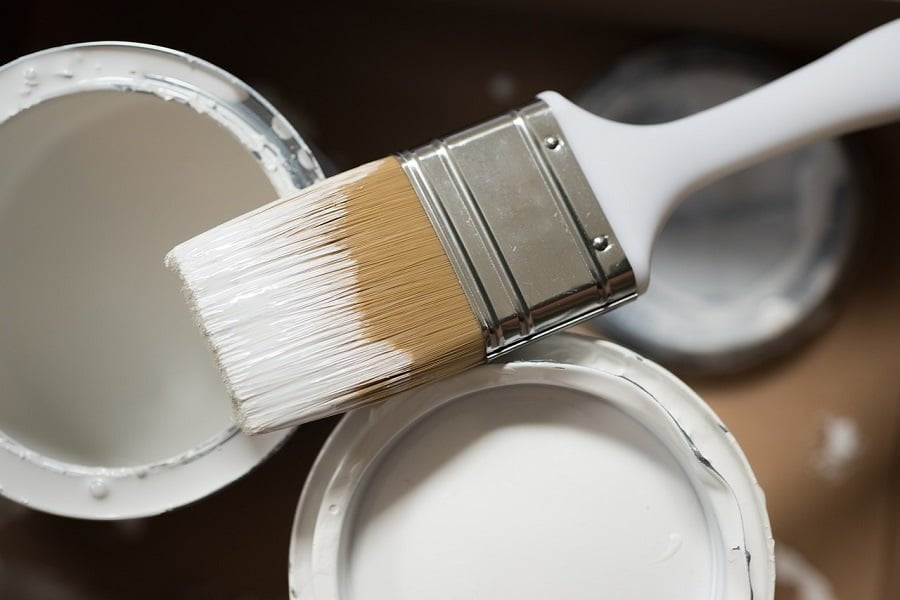 Wastage of any kind should never be welcome when working on your projects – even if it is something as trivial as paint might be to some of us.
It's a bummer to waste paint, but it's so easy to do. But here's a little paint saving hack we'd like to show you.
Attach a magnet to a paintbrush. Then when you're not painting, stick the brush on the inside of the paint can let it drip off and you don't lose expensive paint. 
Keep Some Spare Paint on Painting Jobs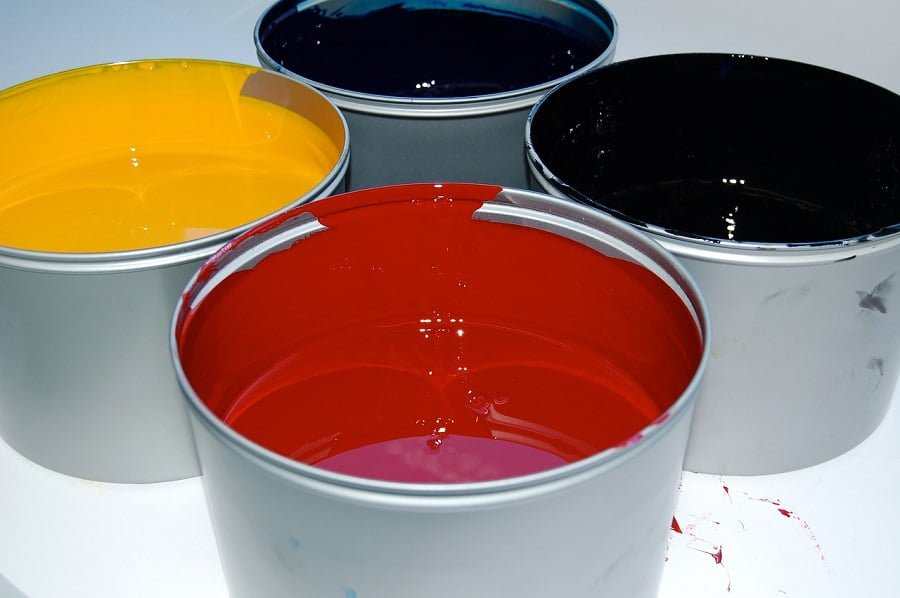 When you are painting walls, handicrafts, ceilings, or whatnot, make sure to always put a spare amount of paint aside in an extra container. So, if there is anything that needs correction, you are on the safe side and don't have to worry about getting interrupted in your workflow or buy new paint.
Utilize the All-Around Wooden Pallet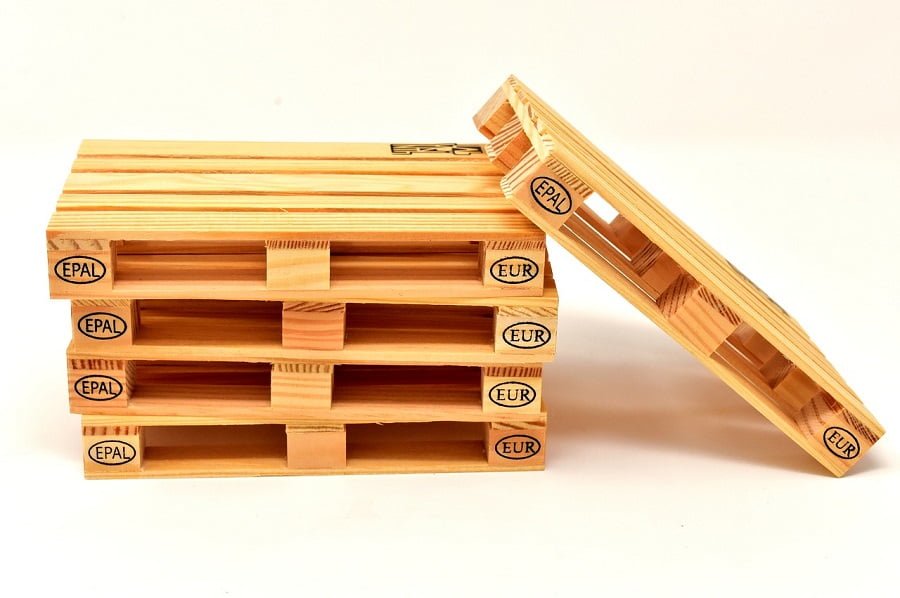 Wooden pallets are the all-stars of the DIY and home improvement world thanks to their unmatched versatility. You can use them to make beds, furniture, fences, garden outdoor showers and more projects than you can shake a stick at. Even dog huts are possible to make with pallets. Wooden pallets are a cheap and versatile way to improve your home and make unique crafts with – and they can be had for a song.
Drill Perfect Circles Every Time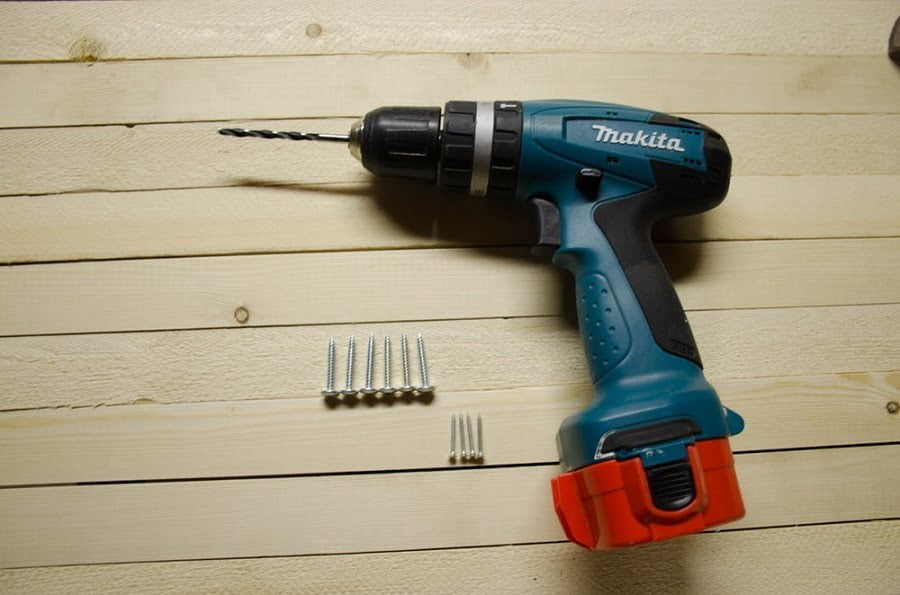 A drill is much more than a tool that makes holes or puts screws in place. You can use it for endless options. It can be used as a compass for drawing circles. All you need is a drill, a flexible wire and a pen. Put the wire inside the drill and fix it. Now you can adjust the wire according to the sizes of the circles. The pen is fixed on the wire. Just start the drill and you will have even circles on your preferred surface in mere seconds.
Liked this article? Here's what you can read next: